Did you know: Gary Vaynerchuk grew his family business from $3 million to $60 million in less than 5 years all with social media marketing?
That's how powerful social media and digital marketing are. But you don't get expected results if you don't use supporting tools and apps.
As a social media strategist, your job is tough and it gets challenging to manage everything manually without seeking help from tools. A social media strategist is responsible for planning, developing, and implementing the social media strategy of the company. These three tasks cannot be completed without tools and apps.
Not sure what tools to use? Here is an overview of the 10 best tools for social media strategists.
1. Lumen5 for Video Creation
Social media and videos go hand in hand. According to BuzzSumo, video is the best performing content type on Facebook. Video posts drive as much as 59% more engagement than other types of posts.
If you're creating a social media strategy as a social media strategist, you can't do it without videos. The best tool for creating, publishing, and sharing videos on social networks is none other than Lumen5.
You can create professional videos for social marketing in a couple of minutes. No technical training required. No video editing skills needed. And you don't even need a camera.
Lumen5 Key Features
Here are some of the major features of Lumen5 that will persuade you to start using it today:
A simple slide-based interface which you can use to create stunning videos in no time.
It comes with multiple themes that help you create videos quickly.
A gigantic library of visual assets including videos, images, soundtracks, etc. to power your videos.
You can create videos from your blog posts. Lumen5 converts articles into awesome videos.
It uses artificial intelligence to determine scene length, text positioning, and keyword highlighting.
All the videos can be customized completely to match your brand.
Video themes are created to match the requirement of different social networking platforms (like Instagram Story size). This makes it super-easy to create videos that will look awesome on the network.
Publish videos to social networks after you're done.
The free plan lets you use Lumen5 forever.
Impressed? Give Lumen5 a try.
2. Designer for Graphics
Images and photos are no less important for social media marketing. As a social media strategist, most of your time will be spent planning graphics and images for social media marketing. A tool like Desygner will take care of graphics, photos, images, and designs of all types.
Desygner is a graphic designing tool developed for non-designers which makes it one of the best choices for a social media strategist.
Desygner Key Features
The major features of Desygner include:
It lets you create designs, logos, and edit PDF. This makes it a 3-in-one tool.
It comes with a simple drag-and-drop design tool.
It has tons of templates that make the image creation process seamless. There are templates for social posts, logos, banner ads, flyers, social covers, etc.
The resource database offers you thousands of icons, shapes, fonts, banners, images, and other design elements.
Integrate your social accounts and publish images without downloading them.
Resize and edit images with a few clicks.
You can create your brand kit for personalization.
You can use it free as long as you need with limited features.
Desygner Alternatives
The best Desygner alternatives include:
3. Trello for Content Calendar
A social media content calendar is essential for a powerful social media strategy as it helps you publish content frequently. A content calendar shows you when to publish, what to publish, and where to publish.
You can create a robust content calendar with Trello.
Yes, Trello.
Trello's features make it super-easy to create a powerful social media content calendar. Here is a guide on how to do it by Joe Williams.
Trello Key Features
Some of the best features that will help you in creating a social media content calendar specifically are discussed below:
Create boards, lists, and cards with extreme ease.
You can create labels for planning, scheduling, drafting, and publishing of posts.
The calendar view lets you see full editorial calendar for an entire month.
Invite your team and assign tasks.
You can keep a close eye on how your team is performing and if they're publishing according to the content calendar.
It lets you automate simple tasks.
Trello is free to use for life.
Trello Alternatives
Here are some of the Trello alternatives that you can use to create a social media content calendar:
4. Post Planner for Content Planning
One of the primary responsibilities of a social media strategist is to plan social media content. When you create a social media content calendar, you have to fill it with relevant posts. Post Planner is a perfect tool that lets you find, plan, and publish the best content.
Post Planner Key Features
It offers you with a lot of features that are aimed at planning social media content that will drive engagement. The best features include:
It finds best-performing content on the internet based on a seed keyword.
You can identify content that is already doing well to get ideas for your content calendar.
It has a powerful schedule feature that publishes content automatically on the selected date and time.
The Recycle feature lets you re-share your own best-performing posts.
It comes with a team feature that lets you add your social media team for communication and collaboration.
The performance of the posts is measured by different metrics (likes, shares, comments, etc.).
Post Planner Alternatives
It is one of the best tools for social media content planning. However, if you don't like it, check out the following alternatives:
5. Quuu for Content Curation
While creating and publishing your own content on social media is essential but there are times when you have to use curated content. In fact, leading marketers use a mix of created and curated content (65% and 25%) to increase engagement, authority, and credibility.
You need to add curated content to your social media content calendar and the tool to finding best-curated content is Quuu.
Quuu Key Features
Here is an overview of what Quuu has to offer you with:
A simple and intuitive dashboard.
It finds the best content on the internet based on your interests.
You can choose from over 500 interest categories which make content suggestions extremely targeted.
It integrates with Buffer and Hootsuite. You can schedule posts with these two tools from your Quuu dashboard.
It can publish posts automatically without you having to do anything at all.
It has a free plan that allows you to publish content on 3 social profiles.
Quuu Alternatives
Here are some of the best Quuu alternatives:
6. Sprout Social for Social Media Management
Social media management is one of the core responsibilities of a social media strategist. Sprout Social is a great tool that helps you with social media management, analytics, and collaboration. It is a complete social media management suite with several exciting features.
Sprout Social Key Features
Here is what you get with Sprout Social platform:
A multi-purpose social media management tool that's perfect for any social media strategist.
You can use it for social media content planning and publishing.
It offers you a single inbox for all your social media accounts. You get all the notifications at a single place.
Link your social media accounts and schedule posts.
Create, monitor, prioritize, and manage your social media marketing campaigns.
A lot of integration options available including CRM tools.
It has a powerful analytics dashboard that lets you measure campaigns for social media optimization.
You can try Sprout Social for 30-days for free.
Sprout Social Alternatives
Sprout Social is expensive. It costs $99 per month per user (minimum). If you have a large social media team, you'll end up paying a lot. If you can't afford it, try these Sprout Social alternatives:
7. Viral Content Bee for Promotion
Panning, creating, and publishing social media posts isn't enough, you have to promote it as well. Viral Content Bee is a social media strategist's best friend as you can use it to promote any type of social media content.
It is a community-based marketing platform where marketers like, share, and comment on other people's social media posts and they get the same in return. You have to participate actively on the platform to build networks with fellow marketers and bloggers.
Viral Content Bee Key Features
Here is an overview of the best features of this amazing tool for social media strategists:
Any easy-to-use social media marketing platform that anyone can use.
It is a crowd-sourcing platform which means all the shares, likes, comments, etc. come from real people.
It helps you make your social posts go viral.
You can get content ideas and posts to curate at no cost.
A powerful credit system that restricts users from exploiting the platform.
Supports all the leading social media networks.
It has a free Udemy course that will help you better understand the platform and how to use it.
You can use it for free.
Viral Content Bee Alternatives
Here are some of the best Viral Content Bee alternatives:
8. Onalytica for Influencer Marketing
An effective way to promote your brand on social media marketing is influencer marketing. Your social media strategy is incomplete without influencer marketing. Onalytica is the tool that connects you with the right influencers.
Onalytica Key Features
The following Onalytica benefits make it one of the best influencer marketing tools for social media strategists:
You can find the best influencers for your brand to promote your content on social media.
A powerful analytics tool that helps you analyze the influencer community which helps in estimating ROI.
Connect, interact, and develop relationships with influencers with Onalytica platform.
Create and manage influencer marketing campaigns easily.
Track the performance of campaigns and how individual influencer performed.
Onalytica Alternatives
There are several other tools that you can use to find, target, and connect with influencers for your brand:
9. Bitly for Tracking
It's essential to track and measure how your social media marketing strategy is performing. A link tracking and analytics tool like Bitly can help you track all social media campaigns and links from a single dashboard.
Bitly Key Features
Bitly is an amazing tool that helps you with so many things as a social media strategist. The key features include:
Create tiny links that can be shared across all social networking sites.
It lets you create customized CTAs to boost conversions.
Analyze link performance and optimize them.
Create social media marketing campaigns and manage them fully from your Bitly dashboard.
Update Bitly links as per need.
Create branded links to improve brand awareness.
You can use it free for life.
Bitly Alternatives
Here are some of the leading Bitly alternatives:
10. NetBase for Social Media Analytics
How you can go without a social media analytics tool? A powerful tool like NetBase helps you measure everything ranging from emotions to impact and beyond. It will help you prove the ROI of your social media marketing strategy.
NetBase Key Features
Here is an overview of what this social media analytics tool has to offer you with:
It comes with an artificial intelligence engine that's the best thing you'll get from this tool.
Understand customer preferences, interests, and behaviors with an AI engine.
Monitor what customers love sharing and what they don't like interacting with.
It helps you analyze emojis and different languages.
Measure and compare the performance of owned and earned content on social media.
It comes with visual analytics that tracks images of your brand.
Brand monitoring and social listening tools notify you whenever someone talks or writes about your brand.
NetBase Alternatives
If you're working with a small business as a social media strategist, NetBase might turn out to be expensive. Try one of the following alternatives:
What Tool You Will Choose as a Social Media Strategist?
You know the tools, their features, and alternatives, it's now up to you what you choose for yourself and for your business.
I'd recommend choosing tools that are consistent with your brand's strategy and are more likely to help you achieve your business and marketing goals. If your business's focus is to create more video content, you should go with Lumen5 without a second thought.
Or, if your marketing strategy is focused on ROI, choose NetBase or one of its alternatives.
Always link the tool to your business and marketing strategy for the best match. Good luck!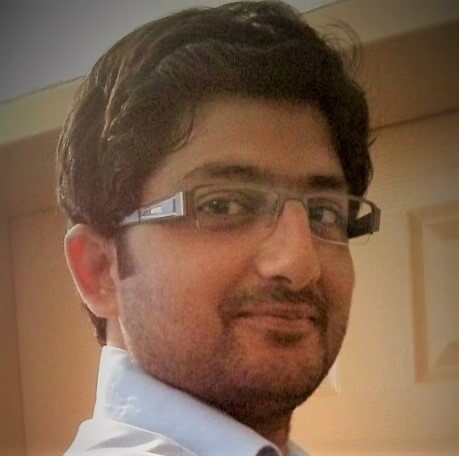 A seasoned freelance writer specializing in digital marketing having articles published on leading marketing blogs like TheNextWeb, Yahoo News, Jeff Bullas, Business2Community, and more. Twitter @sabihjavedd