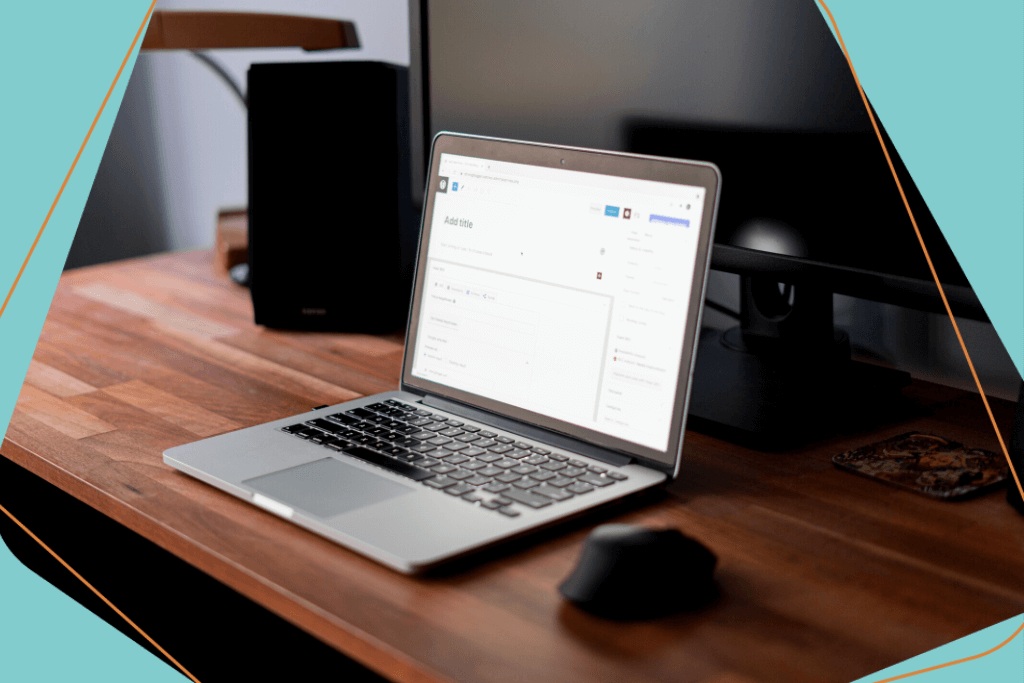 Is the blog dead? Has video taken over? As technology has transformed, so has how we consume and find information. 55% of people watch one video a day and the average person spend 100 minutes per day watching videos. It is no surprise that companies have been quick to adapt a video first content strategy. Why? 72% of customers said they would rather learn about a product or service by way of video. In fact, 84% of people say they've been convinced to buy a product or service by watching a brand's video.
IS THERE STILL A NEED FOR A BLOG? LET'S FIND OUT
The History of the Internet
The Search Era: A text based web
The only way to consume information was search on Google your key phrase, which generated a bunch of search results. And anything that didn't hit on the search page, well.. that was likely to remain unseen. The hub of information was purely on websites – information else where did not exist. Hence why blogs became so popular with internet users – Tumblr, Blogger – you name it!
And for B2B. the million dollar question became: How can I drive eyes to my website and B2B blog? as customers came to your website and your domain. Brands focused on content that was driven by SEO or very long-form content, establishing themselves as credible thought leaders. But soon the words became too much and audiences wanted more than to just listen.
The Social Era: A social networking web
Audiences wanted to also chime in. They no longer wanted to stay silent and wanted to engage in the conversations as well. There was a gravitation to participation and involvement that caused a shift in the power that the blog once held. The plethora of information on a company was no longer purely on the company's domain and blog itself, but the conversations that were happening around your material. And where did these conversations take place? The name of the NEW game: social media.
Social media shifted the portal of the brand. Many brands pivoted from a website/blog focused strategy and started creating a presence on social media platforms. And in 2021, the #1 channel for marketing was social media and behind, is a brand's website. But from there, the new B2B million dollar question became: How do we get people to engage in the conversation with us?
---
The Technology Shift
As the constraints of technology lifted, we were (and are) able to produce more media-rich content. Hardware capabilities allowed us to consume multi-media content, while also being able to produce more media-rich content. Specifically, the evolution of mobile phones: phones became smaller, phone screens became bigger, processing speed became faster. And their newfound capabilities drove a huge shift from desktop to mobile in 2013-14 and in 2020, mobile devices, excluding tablets, generated about 50% of all website traffic globally.
This caused a shift in the usage of mobile apps, enabling users to consume information differently – unlocking the power of on-demand content and driving the popularity of media rich content. On just Facebook alone, there are over 2 billion monthly active users and 98.3% of users access the app on mobile – that's crazy! This shift is known as media richness.
Information & Media Richness Theory
The media richness theory is the ability of information to change understanding within a time interval. And this illustrates the evolution of content over time, as well as the information format from each form of communication.
On very low end of the spectrum are images. There are non-interactive and still, such as paintings and pinterest – one-dimensional based content, meaning "what you see is what you get". The amount of information given is very limited and audience may be left with questions. For example, the Mona Lisa. Is she smiling? Or is she unhappy? 🤷🏼‍♀️
Moving up to text-based media, which allows for more details on the subject matter. Written content became very popular and as mentioned, the search era was thriving and the blog gained its popularity. Next, the very middle where media became audio-based. In addition to being able to elaborate on topics, audiences were able to understand your tone of voice, attitudes, and energy of the speaker. And right here is where content became much more interactive and immersive. Audiences were able to engage in real-time or on their own time, becoming part of the conversation.
And where we are now, video is a combination of all of these three: it's content, it's voice, it's tone – but also it's face-to-face. We're able to see hand gestures, mouth movements and expressions, along with eye contact. It's almost like having a face-to-face conversation, except we're missing that in-person aspect. Which is why face-to-face will always take the cake! The richer the media is, the more effective the communication is.
---
In Summary..
Technology advancements + social media platforms = media richness has changed over time, making us change how we think about content and our relationships with brands and purchasing decisions. It's not the blog that caused the social media shift, but the buyer's journey and interactions have changed as media has become richer. And as we continue to move to more rich media, video will take over the #1 spot and a larger market preference for how we consume information. More over, 95% of a message is retained when viewers watch it in a video compared to only 10% when reading it in text.
And now the challenge B2B marketers face is.. How do we navigate through this next decade?
---