Instagram began life as a photo-sharing platform, but it has gone on to become one of the trendiest social media channels. And the Instagram takeover has helped put the platform on the map.

The evolution of Instagram has been extraordinary. It was not so long ago that Instagram video, created using tools like Lumen5, was a brand new concept, threatening to overtake Instagram images.

Now, Instagram has introduced Instagram live and IGTV, all within a very short span of time.

And Instagram continues to challenge expectations and make changes, though some have been met with criticism.

One of the more successful innovations from Instagram is the takeover. We outline why the Instagram takeover works, and how you can host one on your channel.
Should You Host an Instagram Takeover?
For those still not in the know, an Instagram takeover is when you hand your account over to an external party for a short period of time. Takeovers usually last anywhere between an hour to a day.

With the advent of Instagram Stories and Instagram Live Video, takeovers have become an enterprising method for brands and influences to engage with audiences.

Collaborating with a guest host for a takeover has significant benefits. Through a takeover, brands can access new audience groups, share new content, boost engagement, and spread brand awareness, and vice versa for the guest host.

The other advantage of the takeover is that for a period of time, the marketing manager won't have to create content.

But an Instagram takeover does require careful planning before its execution. We define seven steps you need to undertake to host a takeover on your account.
1. Understand Your Goals
An Instagram takeover needs to have a purpose for your brand. As entertaining as the takeover will be for audiences, if it doesn't achieve any of your business goals, or generate leads, the takeover has been a failure.
The goals you should be aiming for with a takeover could be any of the following:
Increasing followers
Boosting engagement
Reaching new target audiences
Brand awareness
Product launch or promotion
Avoid aiming for more than two goals for a takeover. There is only so much a single takeover can achieve.

If you demarcate more goals that the takeover can handle, you will have to deem the exercise a failure, even if it isn't.
2. Plan Your Metrics
Your goals will help you plan out the metrics you should target. Are you looking at increasing followers by X% with the takeover? Is the takeover meant to entice audiences to your product page?
Instagram takeover metrics can include any of the following:
Post Likes
Video Views
Live Video Views
Instagram Story Views
Comments
Mentions
Reposts
New Followers
Decide these metrics at the earliest and remember to note the account analytics before hosting the Instagram takeover. This will help you get accurate numbers when you measure the analytics after the takeover is completed.
3. Organize Instagram Account Security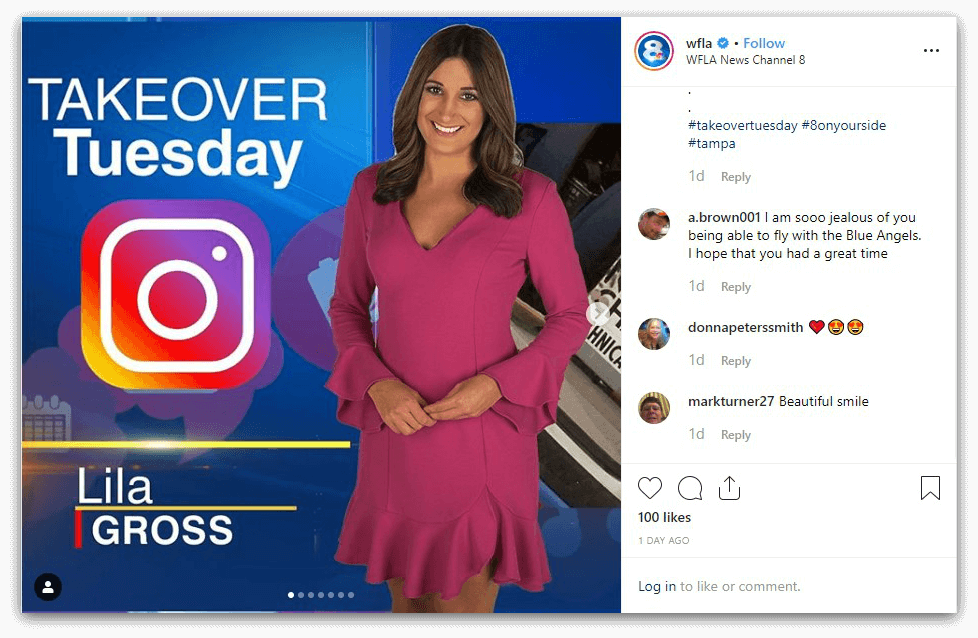 Internet security is of paramount importance, for both brands and individuals. An Instagram takeover will require you to hand over your account—username, password, brand voice—to someone who may well be a stranger.

You need to have an action plan for protecting your account. Here are some steps you can take to secure your account:
Create a temporary password to share with your takeover guest
Don't choose an easy password—your guest should only need it once to login
Change the password immediately after the takeover is completed
If account security is a serious issue for you, consider creating pre-produced content to share for the takeover.

Pre-produced content will give your audience the feeling of a takeover while not compromising your account. For brands concerned about security breaches, this is a good method to have your cake and eat it too.
4. Decide on Your Guest(s)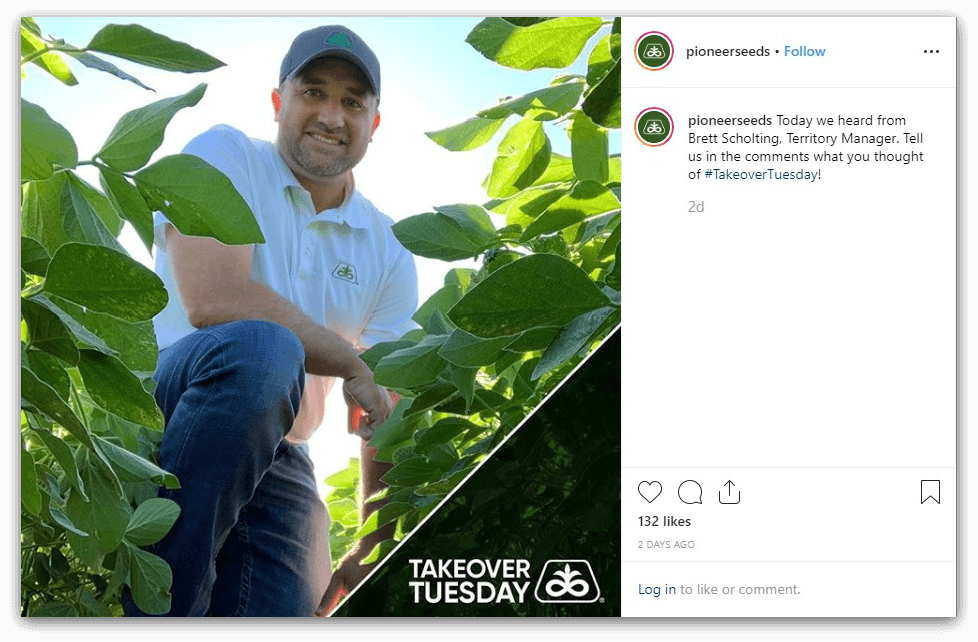 Once you have determined your goals and metrics, you can move on to deciding on a guest host for your Instagram takeover.

There are several options for guests, including a few you may not have thought of:
Influencers
Employees
C-Level executives
Followers or Users
The Instagram takeover is seen as a marketing tactic, which is why so many influencers and stars are invited as takeover guests. If you're thinking about becoming an influencer, Money Crashers has a great mini-guide

But a takeover doesn't have to focus on big names—it also acts as a change of pace for followers.

Instead of looking for influencers to feature in the takeover, look within the bounds of your company. Give an employee or executive the opportunity to share their insights about the company.

They could also share a behind-the-scenes look at the inner workings of the business or an event—an effective method of social media optimization.

You can also invite users to takeover the account. User-generated content has become very popular over the past few years.

Inviting users to take over the account will give them more incentive to engage with your brand, to spread the word about you to their followers, and help you achieve your sales goals.
5. Decide on the Type of Takeover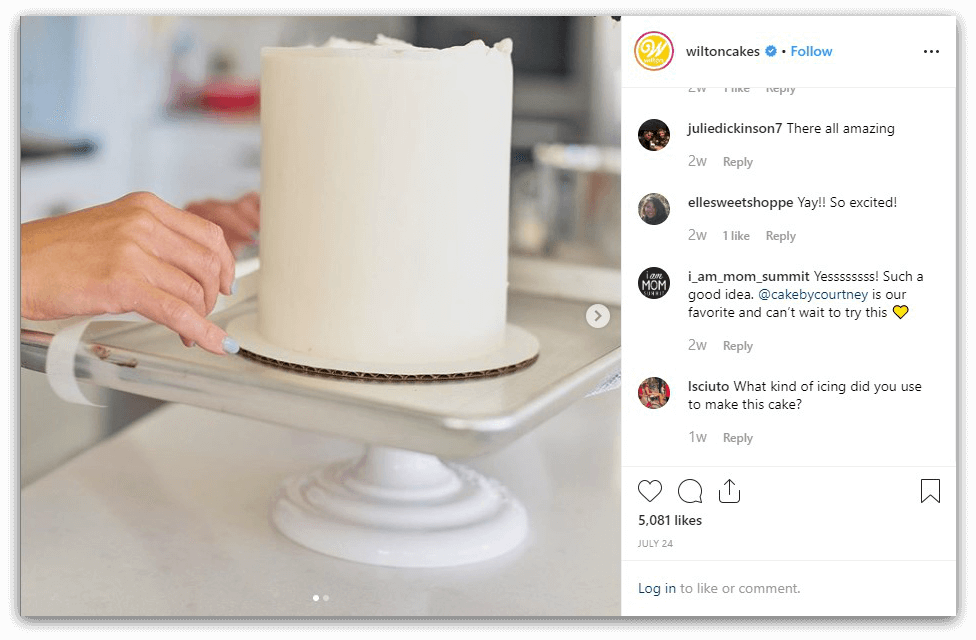 Instagram gives marketers a number of options when it comes to takeovers. When the Instagram takeover first gained prominence, guests only had the option to post photos and captions.

Instagram now has multiple avenues that a brand can exploit for a takeover. Here are a few options for an Instagram takeover:
Instagram Image Posts
Instagram Videos
Instagram Live
Your guest can take over part of your Instagram account, or all of it. Whether it is a semi-or-full takeover will depend on your goals for the exercise.
6. Create the Takeover Content Plan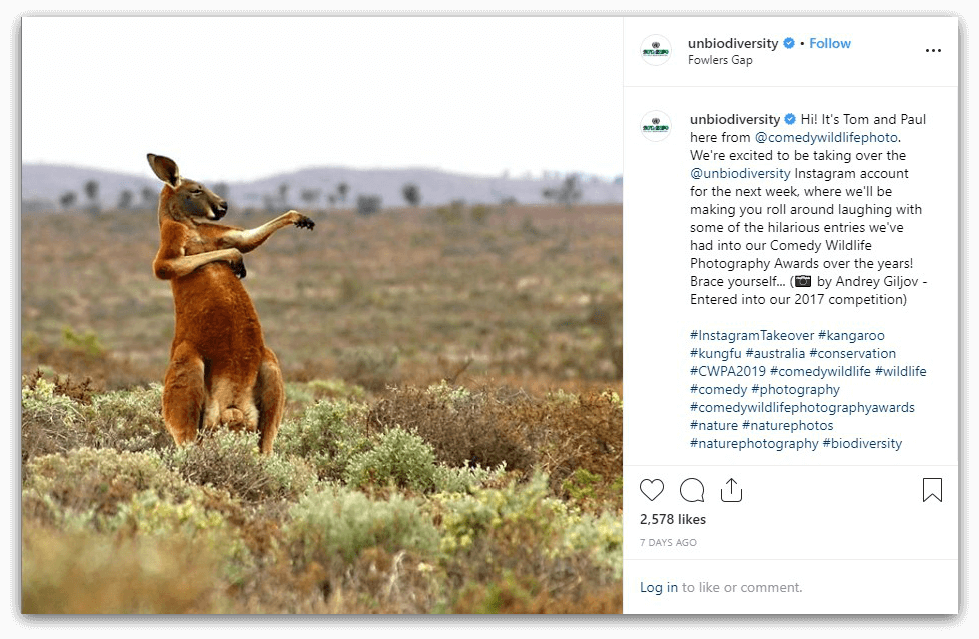 There are numerous kinds of content that can be shared across Instagram during a takeover. Some of these include:
Q&As
Interviews
Tutorials
Behind-the-scenes
You can host a Q&A with a guest on your Instagram Live stream with questions you would have received in advance from users. A similar format can be used for interviews.

Guest hosts can use the Instagram Story or Live formats for tutorials and video guides, as well as for a behind-the-scenes look at an event or the workings of a business.

You should create a special hashtag for the takeover that fans can use to engage with the host. If you plan to have takeovers on a regular basis, create a hashtag that defines the takeover series and ties the takeovers together.

Whatever the content plan for the takeover, ensure that your guest understands the general rules about posting and to plug your brand in an organic way.
7. Alert Your Audience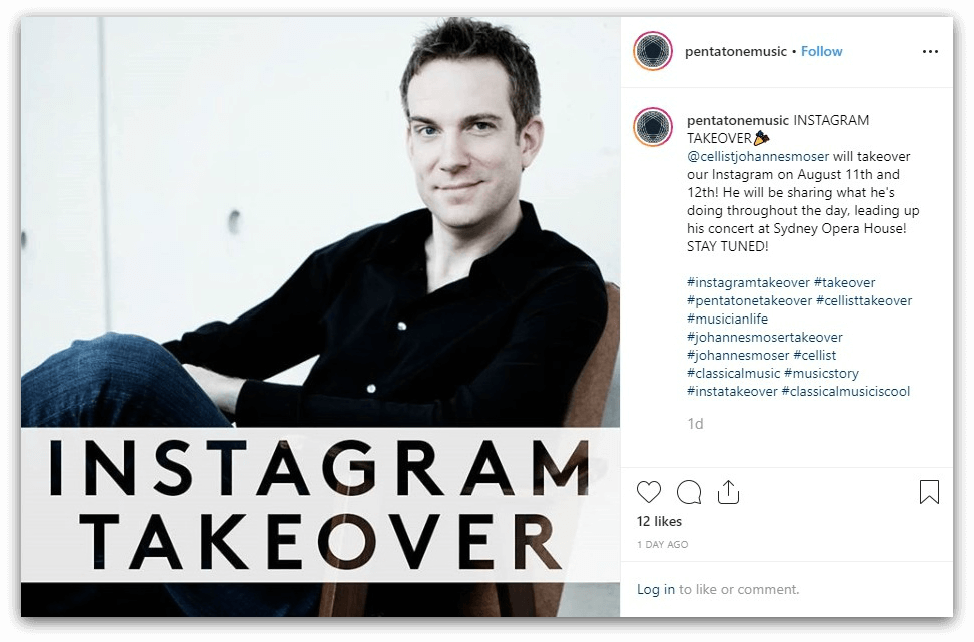 Once you have done the groundwork of deciding the guest and content for the Instagram takeover, you need to begin promotion.
You could use Hubspot's marketing automation software, or manually let your audience know about the takeover with an announcement post on Instagram and your other social media channels.
Ask your guest to cross-promote on their channels. The point of a takeover is for you and your guest(s) to tap into each other's fanbases, after all.
It is advisable to create a graphic that both you and your guest can use. The graphic should include your brand name and logo, alongside an image or logo for your guest, as well as the takeover hashtag.
Host Your Instagram Takeover
The Instagram takeover is an excellent way to diversify your social media and video marketing content strategy and engage with audiences in a unique way.
Once you have successfully completed the seven steps to hosting your Instagram takeover, you can hand your account over to your guest and let them post their content.
A successful takeover will see your follower numbers and engagement rates increase.
Remember to check your analytics shortly after the takeover to examine how well the exercise has been executed. With that done, you will have the data you need to begin planning your next takeover.