There's more to Facebook groups than bargaining at online garage sales. They don't just gather like-minded people together; they connect them with brands and businesses while establishing trust. And since first impressions matter, so does having an attractive cover pic and knowing the right Facebook group cover photo size.
"We believe there is a community for everyone on Facebook," said Mark Zuckerberg.
According to Hootsuite, more than 200 million people are members of meaningful groups on Facebook---communities that become a key part of a user's experience.
In this post, we'll go over the ideal Facebook group cover photo size. I'll also show you how to add a group cover photo, highlight some best practices and share examples of group cover photos done right. Everything you need to make your group stand out.
Ready? Let's dive in.
Why Facebook Group Cover Photo Size Matters
Okay, first things first.
Let's say you have your Facebook group ready to roll. Before you swing into action and start posting, you need to make sure you're not burning your bridges.
A world-class Facebook cover photo should highlight the unique purpose of a group. My advice is to stay away from generic, stock photos everyone uses and go for something more personal. If your group is linked to a business, use branded images that showcase your organization's personality, products, or services.
"Go for images of your product or team, ads and promotions, or even something as simple as a graphic that sets the right mood," recommends Hootsuite.
To make things easier, here's a not-so-great-example of a Facebook group cover photo:
Dogs are great are everything, but we're talking about a professional group for writers, right?
Second, using recommended Facebook group cover photo dimensions is a must.
But the struggle is real---we hear you.
Keeping up with social media image sizes can be annoying. Social media platforms change their design more often than not. The moment you think you've got the perfect Facebook group cover photo size---BOOM. Next thing you know, it doesn't look right anymore because they resized it.
What Size Is a Facebook Group Cover Photo, After All?
Visual Social Media Specialist, Louise Myers, has put together a Facebook image sizes cheat sheet:
But there's a catch.
Statista reports 96% of users worldwide access Facebook via mobile devices. Given this, it makes sense that group cover photos should load seamlessly on both desktop and mobile.
Sometimes, this can be easier said than done. As Louise points out, "Facebook doesn't stretch and distort your image to fit different devices---it crops it automatically instead. On a mobile device, your group cover photo will be seen in its entirety. But on a desktop device, Facebook will crop the top and bottom."
For reference:
Desktop shows 1640 px by 662 px. and mobile shows 1640 px by 859 px.
The recommended Facebook group cover photo size is 1640 pixels by 859 pixels or 1.91:1 ratio. This one is truly the one size fits all.
How to Get the Correct Facebook Group Cover Photo Size
Now that we have the numbers we were looking for, it's time to find out how to reach those Facebook group cover photo dimensions and make it look right. Consider:
By the way, if you ever want to create videos to share on your Facebook group, Lumen5 helps anyone without training or experience to easily create engaging video content within minutes.
Tips on How to Nail It
Here's Hootsuite's advice:
To avoid any compression or distortion, upload a .JPG or .PNG file (experiment to see which works best) less than 100 KB, and don't drag to reposition once you've uploaded your cover photo.
Bannersnack explains how to avoid your photo being cropped following the above diagram.
The blue-grey area in the center is called the safe zone. Add your text and graphics here and they won't be cut off when you upload your cover photo.
The blue area is called the non-visible area. Sometimes, Facebook cuts off either the top of your photo or the bottom. Make sure you don't put relevant elements of your photo in this area.
Trust us, if you follow these simple rules, it will make a difference.
Using the Wrong Facebook Group Cover Photo Dimensions
Not using the recommended dimensions means you could end up having your photo cut out essential information, like this one:
When instead, the original photo looks like this:
When you don't follow the recommended Facebook group cover photo size, you risk ending up with missing information, which looks sloppy.
Need help creating engaging video content for Facebook? Sign up to Lumen5 and create compelling social media videos in minutes.
What About the Facebook Group Thumbnail?
The little circle preview is called a thumbnail and you'll notice it when searching for a group. It's grabbed from the center of your cover photo.
I've seen them all: messy, pixelated, confusing, as well as clear and straightforward. Getting the best group preview circle is quite simple.
Here are Louise Myers' tips on how to get the best thumbnail:
Keep it simple. That's the best and easiest way to go.
Center something that communicates at a glance. Don't make it slightly off-center.
Cut additional text, or make it much smaller, so your main message stands out.
Want more of your cover photo included in your preview? Upload a taller image.
How to Add a Facebook Group Cover Photo
There are two ways to add a cover photo to a Facebook group.
Follow these steps if you have to create the group from scratch.
Go to you Facebook News Feed and click on Create.
2. Select Group.
3. Fill out the group's information (name, members, settings, etc.)
4. Click Create.
6. Upload the cover photo or choose from existing photos.
7. Drag to reposition the photo.
8. Click Save and you're ready.
Here's how to add a group cover photo if you already have your group created.
1.Go to your Facebook news feed.
2. Click Groups.
3. Select your group.
4. Click Upload Photo or choose from existing photos.
5. Choose the photo you want to use.
6. Click Save.
Facebook Group Cover Photo: Best Practices
Using the right Facebook group cover photo size is definitely a game changer. Nonetheless, there are some extra rules to keep in mind when creating your masterpiece.
#1. Use High-Quality Images
When it comes to the visual elements, the first advice is to keep it simple. You want people to have a clear idea of what's happening inside your group. Secondly, you want to use high-quality photos to make sure the group looks professional.
#2. Add a Description
You can't expect to capture people's attention with an ambiguous cover photo. Make sure you add text that explains exactly what your group is about.
#3. Include Branding Elements
Assuming that your Facebook group is connected to your business, adding your logo is a great idea if you want to create a memorable brand experience. People will immediately recognize it. You can also go smaller with a design element that's specific to your brand. As long as your followers understand it's you, you're good to go.
#4. Pay Attention to Mobile-Only Cropping
As I already mentioned, this is a tricky one. On mobile, the very top and the very bottom of your image will be cut (even when you use the recommended Facebook group cover photo size). Consider filling that space with empty design elements or whitespace.
Facebook Group Cover Photo Size Done Right
There's no doubt that cover photos set the tone for Facebook groups. Not to mention they are among the few things people see about a closed group before becoming members. Using it to your full advantage means knowing the right Facebook group cover photo size.
If you need more inspiration, the following examples show how to do it in style.
#1. Money Matters For Writers
A funny approach works most of the time.
#2. Expert Photography
This actually looks like a photography group, thanks to the high-quality image they used and the powerful, catchy colors.
#3. Runners of Georgia
Great use of colors, as you can easily get the group's name from the image as well as the target audience.
#4. Goal Digger Podcast Insiders
Using funky, cool images works like a charm.
#5. DT Essential Oils
Nice use of fonts, explicit image---you can easily get that this group is all about oil recipes and remedies.
#6. Silly Linguistics Community
You can tell by the name and the font that people in this group have a lot of fun and a good sense of humor is required to join.
#7. Travel Tips
This image is clever: it takes your mind on vacation---one that doesn't cost an arm and a leg.
#8. Live Streaming Pros
The fact that both the hosts are on the cover photo shows this is a group where people support each other and receive help to grow as live streamers.
FREE TEMPLATES
Need to revamp your group cover photo? As promised, here are four free templates from Snappa I'd like to share with you. Feel free to experiment and let me know how it goes.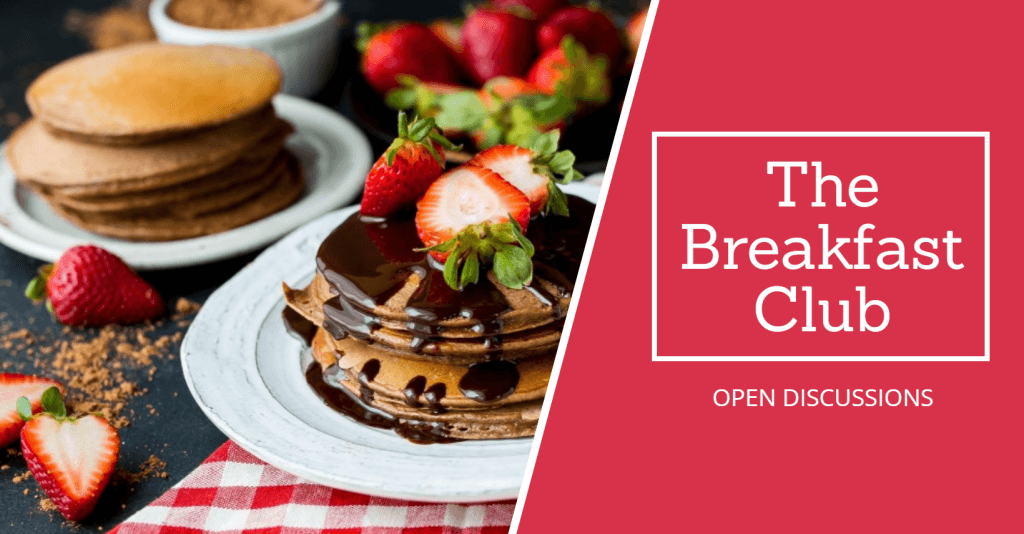 Final Thoughts
Group cover images set the tone for the entire group. They are your shot to make a powerful first impression right away. But you can't have that without using the ideal Facebook group cover photo size. Now that you're armed with the right tools, there's no excuse not to nail it.