There are multiple online design and photo editing tools that you can use to bring dull and boring images to life. Canva is one of the leading online design tools that is extensively used (and loved) by businesses and marketers. If Canva failed to impress you and you're looking for Canva alternatives, keep reading…
Why do you need to care about Canva and Canva alternatives? What's so special about images?
Well, images are loved by people for the fact that they're visually pleasing, engaging, and easy-to-remember. According to Buffer, tweets with images receive 150% more retweets, 89% more favorites, and 18% more clicks.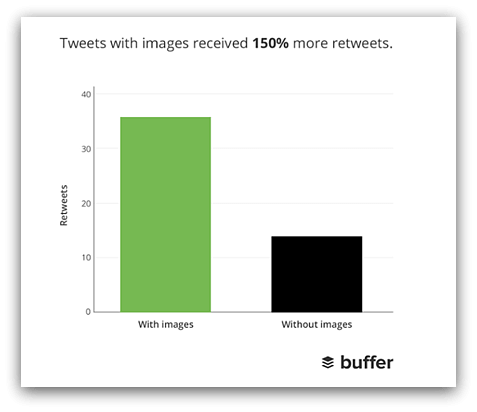 Not just Twitter, but posts with images perform exceptionally well on Facebook too. Facebook posts with images receive 2.3x more engagement than their counterparts.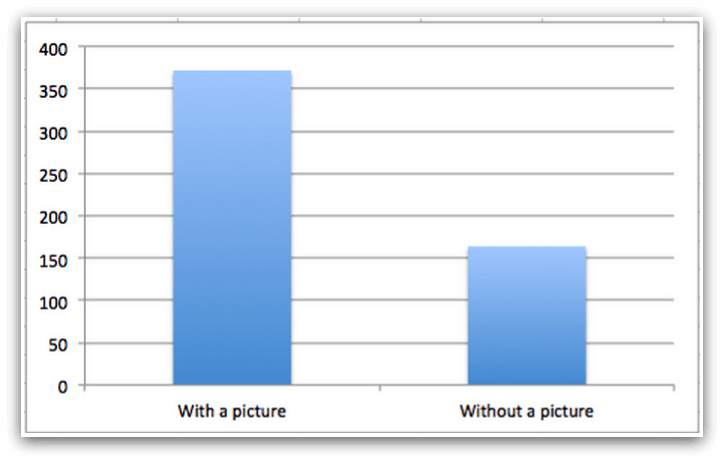 A study by Nielsen Norman Group found that users pay attention to informative and relevant images and will ignore irrelevant images.
This means using images for getting viewer attention won't work if you're publishing low-quality images just for the sake of publishing images.
Images need to be relevant and informative. This is what makes Canva and its alternatives a must-have. You need these tools to design images that will grab user attention.
This article will cover 5 best Canva alternatives so you can decide and use the best online design tool.
By the time you'll finish reading this post, you'll have 5 best online photo editing and design tools that you can choose from for your business, website, blog, or any purpose.
Canva Overview
Canva is an Australian graphic tool website founded in 2013. It is a feature-rich tool that offers you a lot of flexibility in terms of photo editing, graphics development, image creation, and more.
You can use it for photo straightening, cropping, adding text to an image, adding icons and stickers, adding texture, and much more. These are the basic features that you'll get with it that will help you with photo editing and designing.
Besides the basics, the real beauty of Canva is its ability to create designs from scratch. You can create several types of designs including:
Social media posts (Facebook posts, Instagram posts, Twitter post, SoundCloud banner, etc.)
Documents (Presentation, letters, resume, etc.)
Personal (Birthday cards, photo collage, photo book, etc.)
Marketing (Logo, business card, poster, banner, brochure, etc.)
Ads (Banner ads, Facebook ads, etc.)
Education (Worksheet, lesson plan, table of contents, class schedule, etc.)
Book covers (write a novel, children's book)
Events (Invitation, announcements, wedding invitation, etc.)
The collaboration feature lets you invite team members and collaborate with them on designs, illustrations, and graphics. This is a great feature for businesses and content creators that need input and visual graphics from multiple employees for designs.
Canva comes with a drag-and-drop design app which makes it super-easy to create professional designs and illustrations for a whole lot of business and non-business uses.
You can use Canva free for life.
However, if you want to unlock all the amazing features and get access to the full database of shapes, icons, illustrations, designs, and templates, you'd need to switch to Canva Pro (Canva for Work) that's priced at $12.95/month per user.
Canva Alternatives
Despite all these amazing features, Canva has a few drawbacks such as minimal editing ability for uploaded images, no support for videos, and the inability to search only free images and illustrations.
You can solve the video creation issue with Lumen5. You can convert text into professional video in a few minutes and create new videos for social media from scratch easily with its user-friendly editor.
However, to overcome other Canva lacks, you need to look for Canva alternatives like Venngage. They have everything from a poster maker thousands of templates.
Here is a list of 5 best Canva alternatives to help you choose the one that suits your needs.
1. Visme
Visme is a great Canva alternative. Visme offers the ability to create social media graphics, short marketing videos, infographics, documents and more. Visme has thousands of professionally designed templates and visual assets to choose from.
Key Features
Some of the best features include:
A drag-and-drop design interface that makes it easy to create stunning visual content.
Thousands of professionally designed templates across 40+ different content types.
A stock photo, vector icon and animated illustration library to spice up your designs.
Image editing tools, like a background remover, cropping options, filters and overlays.
Digital asset manager that allows you to store your own brand info, images and videos within cloud software.
Collaboration features that make it easy to work on visual content as a team.
Robust animation and interactivity capabilities to take your content to the next level.
A variety of download formats, like JPG, PNG, PDF, PPTX, MP4 and more.
Price
Visme has a free forever plan that gives users access to basic templates and design elements. To access premium features, paid plans start at just $15/month, billed annually.
Visme vs. Canva
Visme's design dashboard gives you the power to create simple graphics and visual content. You can also take it a step further with Visme and build out comprehensive visuals and interactive experiences for your audiences. With many of the same features that Canva boasts, Visme is a great option if you're looking to take your content creation.
2. Stencil

Stencil is an image creation tool that's specifically designed for marketers, bloggers, and businesses. The user interface is simple and designed for speed. It works smoothly without any glitches.
You can create and publish images to social networking sites and you can integrate Buffer for scheduling posts. Stencil is a perfect choice for social media marketers.
Key Features
Here is a list of exciting Stencil features:
It has over 2,200K royalty free images to choose from (mostly from Pixabay and Pexels).
More than 80 templates and over 86K background images.
You can choose the perfect image size based on the social network you are publishing to.
Integrate social networks including Buffer and Bitly.
You can use its browser extension to instantly access your dashboard.
Stencil has a massive library of icons, fonts, graphics, quotes, and presets.
You can upload your own images and logos for editing and tweaking.
Price
Stencil has three plans.
The Free plan comes with limitations. The Pro plan offers better features and is priced at $15/month. You don't get unlimited images, uploads, and collections with the Pro plan and it still has limitations.
The Unlimited plan ($20/month) will give you unlimited access to all the features.
Stencil vs. Canva
Stencil has a lot to offer and is one of the best Canva alternatives out there. It is specifically made for businesses and marketers. It's more of a social media marketing tool that focuses on creating images for social media specifically. This makes its scope limited.
In terms of features, Stencil is definitely a great choice especially if you look at its gigantic library of resources. You'll rarely have to upload your own images because you'll find everything in its library.
However, Stencil has some major drawbacks.
First, it doesn't support team collaboration. Second, it is a bit pricey as compared to Canva (but cheaper than PicMonkey). Third, it only deals with social media so if you want to create a presentation, you won't be able to do it.

3. FotoJet

FotoJet is a perfect Canva alternative that offers almost similar features, layout, and online tool. If you have ever use FotoJet, you'll notice that its design app is similar to Canva.
FotoJet is an online graphic design tool that lets you do three things: Create designs, edit photos, and make collages.
It has a Windows and Mac app that makes it convenient to use it offline. It has a clean and simple UI that's extremely easy-to-use.
Key Features
FotoJet has a lot to offer its users and the leading features include:
It is a three-in-one design tool. You can create new designs, edit photos, and create amazing collages.
You can choose from existing design templates to get started immediately. There are multiple templates to choose from including card, magazine cover, flyer, poster, Facebook cover, Instagram post, etc.
It has an easy-to-use drag-and-drop app that doesn't require a lot of training.
Photo editing comes with a lot of features such as photo frames, overlays, effects, etc.
It has a huge collection of templates and graphics.
All the photos in the library are categorized which makes it extremely easy to find the right photo, icon, or shape for your design.
Price
You can use FotoJet for free without registration. However, if you want to access all the features, you have to upgrade to the Plus plan that's priced at $6.99/month.
FotoJet vs. Canva
FotoJet is similar to Canva in several aspects such as design features, drag-and-drop feature, templates, and free for life plan.
However, it isn't as comprehensive as Canva. You don't get a lot of templates, you cannot add team members, and there aren't any integrations.
Despite these lacks, FotoJet is super-fast and easier than Canva. In terms of price and features, FotoJet is better than both PicMonkey and Stencil. What you can do with FotoJet is hard to achieve with the other two.
4. BeFunky
BeFunky is another Canva alternative that is a very feature-rich photo editing and graphic design tool. It comes with a Photo Editor, Graphic Designer, and Collage Maker. This makes it quite similar to FotoJet, however, its design app is a little bit different than FotoJet and that of Canva's. Same layout but different style.
You can quickly switch between the three apps from the dropdown menu.
The black background of the app doesn't make it eye-friendly. Additionally, it uses Flash so it's quite slow as compared to other tools.
Key Features
Here are some of the best BeFunky features:
An easy-to-use interface.
You can create a new design from scratch or choose a template and tweak it.
Photo editor offers you with a lot of editing options like effects, touch up, text editor, frames, etc.
You can use it on your smartphone by downloading the BeFunky app.
The templates are categorized which makes your job a lot easier.
You can save images to Google Drive, Facebook, or Dropbox.
It lets you create designs for leading social media networks.
It has a massive library of stock images, icons, photos, shapes, vectors, and more.
Price
BeFunky is free to use with ads and restrictions. You can switch to Plus plan which is the only premium plan available. It is priced at $6.99 per month or $4.99 per month (billed annually). You'll get access to all the features with the Plus plan.
BeFunky vs. Canva
BeFunky offers a lot of features that you'll find with Canva and this is why it makes a perfect Canva alternative. It is free, has an amazing app, works on mobile, and a clean UI.
On the negative side, it doesn't have a huge collection of templates and resources and doesn't support multiple users.
5. Desygner
Desygner is an exceptionally great graphic design tool that I personally like a lot. It has four different apps one each for designing, logo creation, PDF editing, and an all design app. This means you can use Desygner to do much more than graphics designing.
Key Features
Here is what you'll get with Desygner:
It's a four-in-one design tool that supports a lot of file formats that other tools (including Canva) don't like PSD, PDF, and PPT.
It has a simple and easy-to-use tool that's pretty much similar to Canva with a right sidebar.
It has a huge library of categorized templates.
The database consists of royalty free images, icons, fonts, and banners that are all free to use.
You can share designs directly on leading social networking platforms.
You can use its mobile app to create designs on your smartphone.
Price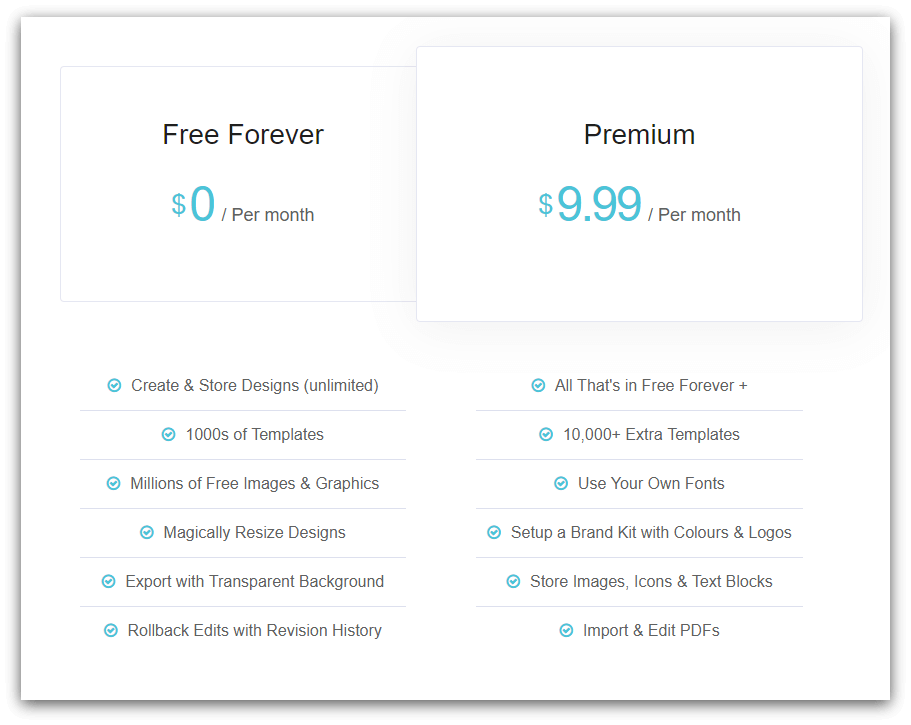 Desygner has simple pricing plans. The free forever plan comes with restrictions while the Premium plan is priced at $9.99 per month with full access to all the available features.
Desygner vs. Canva
Desygner is one of the best Canva alternatives that offers more features and templates than Canva. The only issue with Desygner is that it doesn't have a team collaboration feature. Everything else is top-notch and if you get a chance to use Desygner, do give it a try.
What Canva Alternative Will You Choose?
All the Canva alternatives discussed in the article work well. There aren't any good or bad tools; instead, it's how you use them is what makes them good or bad.
It's important that you select the most appropriate design tool based on your requirements. Now that you know the differences and similarities among various Canva alternatives, choose the tool that suits you best.
If it doesn't work as expected, you can always switch to another one.
The right tool is out there.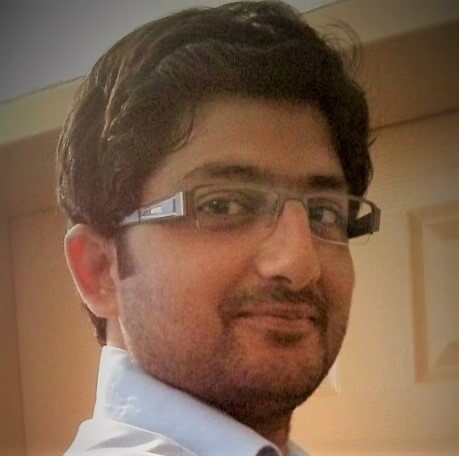 A seasoned freelance writer specializing in digital marketing having articles published on leading marketing blogs like TheNextWeb, Yahoo News, Jeff Bullas, Business2Community, and more. Twitter @sabihjavedd