Dealing with social media can be overwhelming. It's one of the reasons various businesses fail to fully leverage it in their marketing plans. The other one is they don't have a skilled social media manager.
In today's world, publishing low-quality content is not just a risky move, but it's a total waste of time. Like poorly using social media to force people into buying products or services. That's where social media managers come in.
This post is for anyone looking to join the social media management club. Lean in, my friend. We're about to tell you everything you need to know about how to do it in style.
The deal with Social Media Managers
Social media managers are defined as professionals who monitor, engage, measure and guide the social wing for a brand---be it a business or an individual.
Let's call them the people behind the brand you rarely see and some of the most valuable members of any marketing team.
Here's something to put you in the right mindset:
Social media managers don't just post photos on Facebook. The job requirements are pretty demanding. They involve marketing and branding knowledge, as well as thinking outside the box and several other skills we'll cover in a bit.
But first, let's see what kind of work social media managers are supposed to do.
A Social Media Manager's Duties
Starting off as a social media manager can be a daunting thing. You'll need to understand how social marketing drives quality traffic & sales and promotes the online reputation of your clients.
Social Media Managers set goals, track progress and are responsible for a client's Return on Investment (ROI). When dealing with clients who already went social, your job will be to improve their social media efforts. Or you could be helping companies lay the foundation for their social media channels.
DigitalMarketer lists four roles of a social media manager:
Social Listening. Monitoring and responding to customer service and reputation issues on the social web.
Social Influencing. Establishing authority on the social web, often through the distribution and sharing of engaging content.
Social Networking. Finding and associating with authoritative and influential individuals and brands on the social web.
Social Selling. Generating leads and sales from existing customers and prospects on the social web.
Long story short, you will be helping businesses boost their social media presence by connecting with people and offering value in return for their attention.
To do so, you should always follow the best practices in the industry. Let's dive in.
Social Media Management Practices
Here's the thing.
Every social media manager needs a clear winning strategy a.k.a. a solid marketing plan. Hootsuite defines it as "a summary of everything you plan to do and hope to achieve on social media. It guides your actions and lets you know whether you're succeeding or failing."
Let's go over some of the most common social media management practices you'll have to master.
1. Brand Development
It's your job to create messages that showcase why customers should turn to a brand and find ways to best communicate its message. Think about what is it about the brand that attracts customers.
2. Know the Target Audience
Social Media Managers speak to an audience on behalf of the client. By knowing the target customer you can use data to laser target your message, making sure the content is appealing.
3. Set Realistic Goals
Here's the thing: your results must connect with your goals and objectives. Not having clear goals can turn out bad for both you and your client. When setting goals, the key is to identify what challenges the client is facing. Here are the 5 most well-known:
Poor visitor traffic
Weak brand awareness
Not retaining enough customers
Bad online reputation
Slow sales
4. Focus on Visual Branding
Whether you're working with a moving company or a Fortune 500 B2B, creating and implementing a compelling visual strategy is a must. Studies show visual content has a big impact on social media reach and user engagement. Count on high-quality photos, infographics, GIFs, and, of course, la crème de la crème---videos.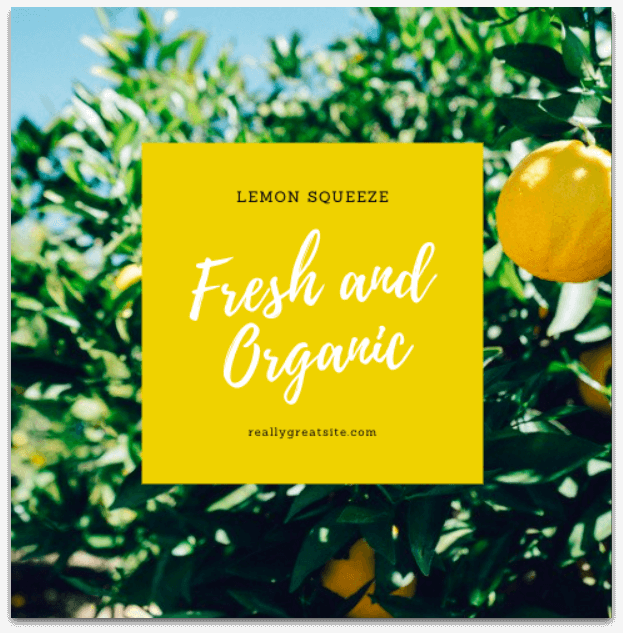 5. Create a Solid Content Strategy
Posting whatever, whenever is the definition of poor social media management. Make sure your posts are on-brand, creative, and catchy. Plus, the content should be tailored to each of the platforms you use to increase conversions and build brand awareness.
You'll need to think about:
What makes the client unique
What are their target customers' interests, concerns, and issues
Is there anything the brand could offer to people who are not in-market
6. Build Your Conversion Strategy
Social media managers should be able to listen and engage with audiences. They need to understand the sales process to do it right. This being said, the marketing plan should describe all the steps required.
Converting leads into customers is not an easy job, and following it up is a crucial step in the process.
Tip: make sure there's always a call to action to attract people to purchase or engage with the brand.
7. Measure Performance and Results
To truly have a firm grasp if your social media management efforts are going in the right direction, you need to run the numbers on a daily basis. Ask yourself:
Are some posts performing better than others?
What makes a great post stand out?
How can you guarantee future posts have these same results?
Most of the times, social media managers have a lot on their plates. The key is to start small and dream big as you move forward.
Nevertheless, to enter the social media management world you need some skills. Let's jump to it.
The Skills Any Social Media Manager Needs
Social media management has become a multi-faceted role. It requires a variety of soft and technical skills. The rule of thumb is you should have a strong passion for social media.
Here are some of the skills you'll need to do your best in this role.
#1 Copywriting
The goal of any social media manager is to promote content that converts followers into loyal customers and establish brand authority. This is often easier said than done.
Here are a few tips to help with curating and managing high-quality content:
Make sure it's not just about showcasing the brand. Always have the target audience in mind
The content should tell a story, answer a question or simply be engaging
Whatever you do, keep the message simple
The content's job is to establish a credible brand. The more credible the content, the more trusted the brand
Make it as conversational as possible---no one wants to feel like they're reading rocket science stuff, so use 'real talk'
#2 Time Management
One thing you'll have to master as a social media manager is your time. That's why paying attention to schedules and deadlines is crucial.
A social media calendar is an excellent way to stay on top of your tasks. Buffer defines it as "a planning document that allows you to visualize your social media strategy. It helps you to organize all the content you are curating and creating and helps ensure you're consistently sharing high-quality content with your audience. "
#3 Research and Passion for Learning
Social media trends come and go. What worked one month ago, may not work the next one, so you must be willing to learn and stay up-to-date with the ever-changing world of social media.
Tip: current trends you'll want to track are the rise of mobile and visual marketing on platforms like Instagram and Pinterest.
#4 Customer Service
According to Forbes, having a customer oriented attitude is a must have to make social media posts that resonate with the reader.
"A quick response to questions and complaints, a 'customer first' mindset and the ability to move difficult questions offline are all important aspects of social customer service. A successful social media manager knows your social media presence is your brand's face online; that everything they say or do on social media is a representation of the brand---for good or for bad."
#5 SEO and Content Marketing
According to Hootsuite, SEO has a big impact on your social media strategy and it should be part of it.
Social media managers need to optimize the content on social networks with SEO in mind. Content marketing know-how will make a difference since you're dealing with the management, promotion, and distribution of content.
Make sure you:
Understand the link between social media exposure and rankings
Learn how to promote blog content on social media
Know how driving traffic impacts revenue
#6 Visual Intelligence
This stuff is powerful. A good social media manager understands the types of visual content that work well on each social platform.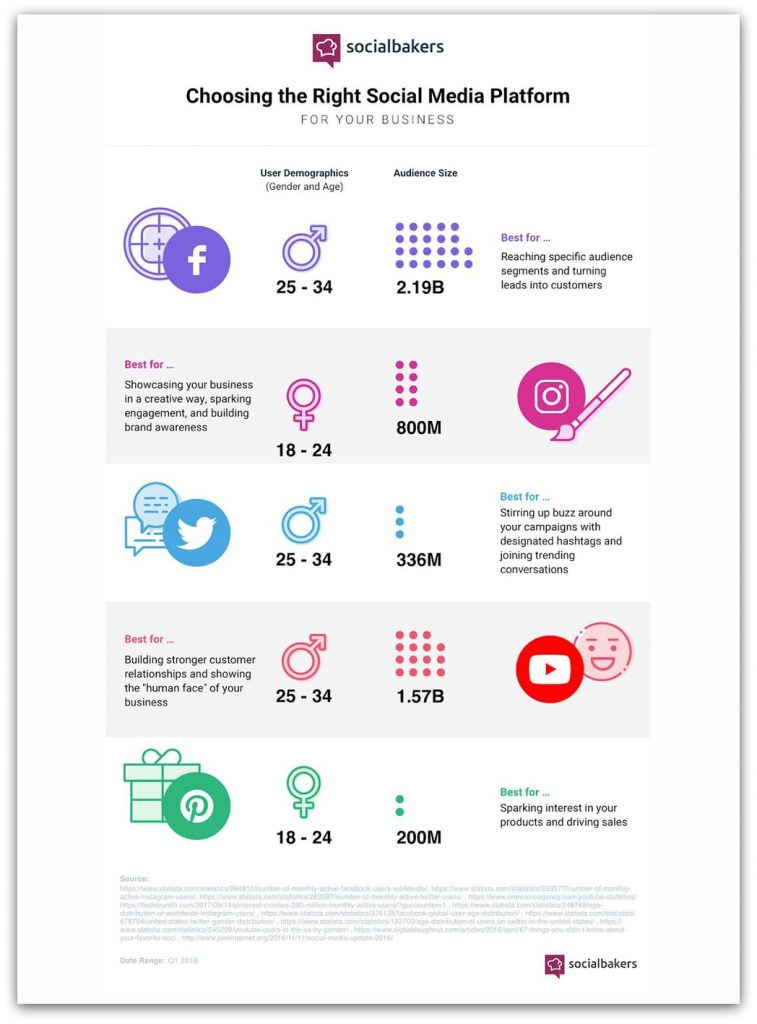 You don't have to be a Photoshop master, but having the ability to create and edit eye-catching images and videos are going to help a lot in your new career.
Look, we get it.
It's a lot to deal with. But the truth is these skills can be developed over time. Under the right direction and geared with the proper tools, you'll get better at it as you work in the field.
The Tools You Need to Rock it
The more tools you have at your disposal, the better you can plan and execute your work. Here are some practical suggestions.
Videos shared on social media gain more attention than text alone. This is one of those tools that will make your life easy. Lumen5 is a video maker that uses AI to turn text into video marketing content in minutes. It's super easy to use. You just enter a blog post or RSS feed and Lumen5 will help you summarize your content while matching each scene with relevant videos and photos.
Perhaps one of the best-known schedulers on the market. Any social media manager needs a way to schedule posts---the alternative is to chain yourself to the computer 24 hrs. Buffer allows people to manage every social media platform and plan content via their one tool.
Buffer also has analytics you can use to see what works for your social media clients.
This is not just another social media management tool. With Social Pilot, you can schedule social media posts, curate content, improve engagement and analyze results---and it doesn't cost an arm and a leg.
Even the best social media managers sometimes struggle to find the right type of content to share. This is where Post Planner comes in. Its engine analyzes websites to identify top-performing content that resonates with your audience.
What makes Canva stand out is its super easy to use interface, even for those with zero graphic design experience. You can design anything and publish it anywhere. Canva's suite of features helps people turn ideas into beautiful designs. The process is simple: search for graphics, photos, and fonts, then use the drag and drop tool to create a design.
Plus, you can choose whether your design is for Facebook, Pinterest, Twitter, Instagram or whatnot.
Ready to create visually appealing infographics? Infogr.am comes with several built-in templates to create beautiful charts, maps, graphics, and dashboards you can easily share.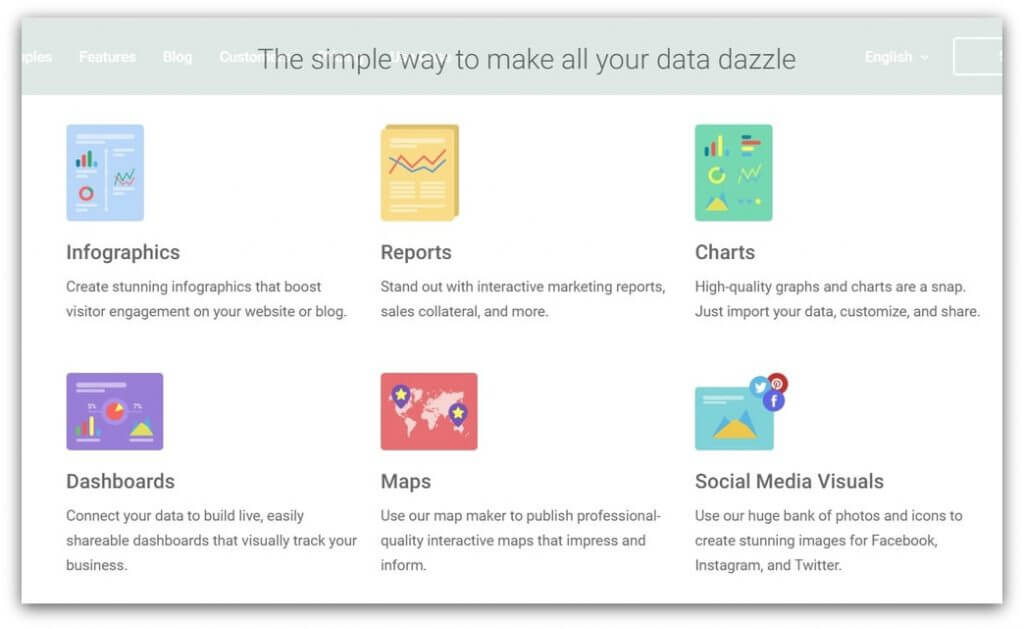 Creating polls and surveys on social media is the new thing because it allows readers to engage with a brand. With Crowdsignal you can also add visual elements like logos to make it more attractive. The free plan has unlimited polls and surveys---no limits on the amount of content you can create, or data you can collect.
Grammarly is an online grammar checking, spell checking, and plagiarism detection platform to ensure there are no typos in the content you share. This tool has a free plugin social media managers can use that highlights writing mistakes.
If you want to start off in a professional way, you need Grammarly.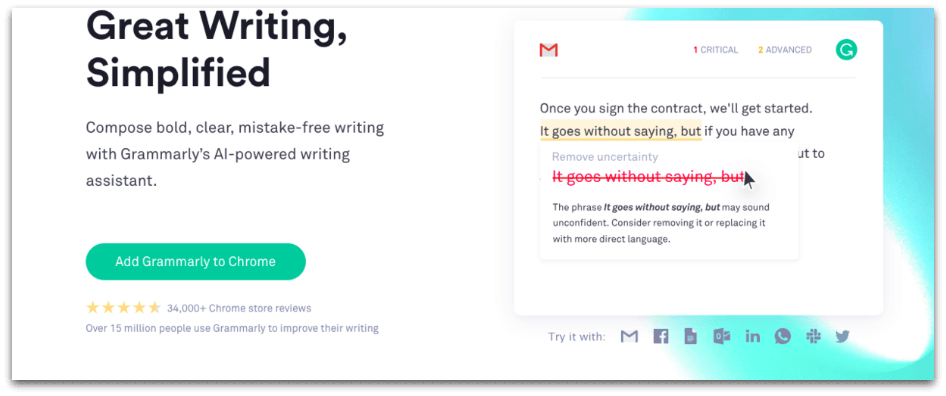 These are just a taste of the tools social media managers use in their daily life at work. Now let's see how you can make things happen.
Starting Out as a Social Media Manager
By now, you're probably either jazzed up about it or your blood has started to run cold. Chances are you have no idea where to start. That's okay, you're not alone.
How does one become a social media manager?
While many people find they have a natural calling for it, others discover it requires a bit more work. Most businesses hire social media managers with active social followers list. So first things first: establish your own online presence.
Here are some tips to consider once you've nailed that part.
Tips for Finding Work
Stay on top of your own marketing. Build an online portfolio to showcase your skills and drive traffic to it so more people can find you.
Attend networking gatherings and industry conferences where you can make connections.
Volunteer to do social media for a nonprofit
Find brands you admire and follow them. You never know when they'll be hiring.
Look online for freelancing websites where you could get your first gig. Starting out is always tough, but it will get easier with time. Keep expanding.
Becoming a social media manager is not as hard as most people think. Yes, accurately representing a brand can put a lot of pressure on your shoulders.
But getting brands out there and building up a pipeline of followers for a client is a rewarding job, especially if you love a challenge.
Ready to kickstart your career as a Social Media Manager?
In this distracted world chock-full of content, we need clever social media managers. Even if they are the unseen face behind a brand, they're the ones making lasting brand impressions.
Make no mistake: everyone starts somewhere.
If you've been thinking about it but haven't pulled the trigger yet, now is your time. The key to nail it is to reach out for tools and pay attention to what is going on in the social world.