Marketing is a thriving industry. Over the past 30 years, it had to keep up with technology innovations the same way we, the specialists, have to constantly hone our marketing skills.
To survive the challenges of online marketing, brands need to stay in step with the latest trends, and that's where marketers come in.
But it's not an easy job.
Think about Steve Jobs or Seth Godin, some of the best in the field. What do they have in common? They understood marketing is about wearing many hats—and that there's more to it than just selling.
So we came up with a kick-ass list of essential marketing skills—and why you should master them.
Why Having the Right Marketing Skills Matters
Will marketing ever go away? I ain't got no crystal ball, but I honestly doubt it.
And here's the thing. With everything turning to digital, when it comes to marketing, we've got more ways to succeed—and more ways to fail.
To make sure we minimize our chances of failure, we need to know our target audiences inside out.
Ad Contrarian sums it up graciously:
"Here's what people want. They want products that work well, look nice, taste good and are reasonably priced from companies that treat them fairly."
To give people what they desire, we need to know what we're doing. That's why sharpening those marketing skills should be a top priority for anyone in the industry looking to step up their game.
Without further mentions, let's dive in.
The Marketing Skills You Need to Master
Whether your focus is on video marketing, email marketing, SEO, content marketing, social media, lead generation or sales, without the right marketing skills you're on a shortcut to misery.
#1. Customer Knowledge
Nowadays, when buyers are in the driving seat, you simply can't afford not knowing who your customer is.
Understanding customers' needs and pains are the answer to developing successful products and services people love buying. Once you have it all clear, you'll be able to see the bigger picture: what marketing platform to use, what type of message gets the best results, etc.
Here are three questions to answer:
What are your audience's values?
What's their background?
What problem is their product/service trying to solve?
Not knowing your customers well enough means wasting time on marketing campaigns that won't get you (nor your client) anywhere.
#2. Storytelling
Linkedin found that around 8% of all marketers on the platform have storytelling in their list of skills on their profile.
Everybody loves a good story.
A marketer's job is to use data and numbers and turn them into genuine stories of what's going on with a brand. They often do this with blog content creation, paid social, book marketing, and even eBooks. But not just sharing what the brand has done.
It also pays to know your way around presenting, especially in today's climate. Lifesize have put together this great article on how to give a virtual presentation that's certainly worth a read.
The secret is to make them relatable and emotionally compelling.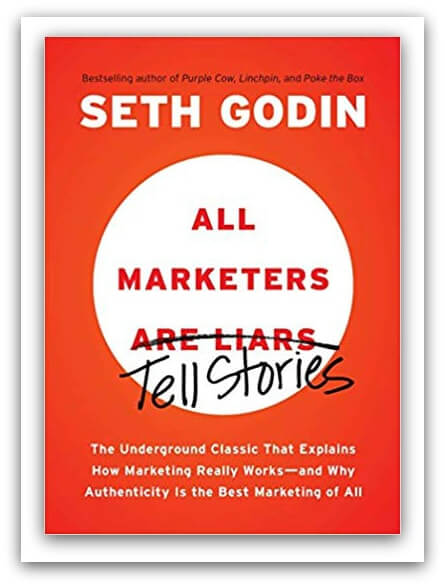 What happens if you're telling a crappy story? Chances are people will tune out and stop caring about what you're selling.
#3. Creativity
Think about all those meetings where CEOs and company owners shoot down any marketing idea that sounds risky or simply different.
Urgh. I hate that.
You probably hate it too. Because this goes without saying: the finest modern marketers are highly creative.
And yes, there will be days when you'll spend more time organizing schedules, planning budgets and chasing deadlines than creating content, but make no mistake: marketing is all about creativity. Looking at ideas and coming up with new ways to make them better is an essential marketing skill or you can always use ready-to-go HTML email templates".
#4. Delegating
Whether you're new to marketing or you're currently banging your way to the top, the truth is it's a demanding marketing job.
Which makes delegation a pretty important marketing skill.
Have a clearly defined set of responsibilities for each member of your team and make sure tasks are done in time. Learning to delegate them to the right people is going to make your life easier.
#5. Copywriting
This is another marketing skill that goes beyond saying. It doesn't matter how shiny the design of your copy is if it says nothing. Tell your audience exactly what they'll get when they buy from you and you'll win them over.
You know what works with writing every time? The KISS approach—keep it simple, stupid. Make sure the messaging is easily get by the audience and stay away from:
Long, difficult-to-follow sentences
Words with too many syllables
Industry buzzwords and jargon
#6. Listening
We all know that annoying person in our lives who can't wait for other people to speak before venturing into the conversation again.
(And that's why we avoid them).
Listening and paying attention to what people around you say will help you make better decisions as a marketer
Don't just wait for the talking to end so you can talk. A smart marketer focuses on the speaker and asks questions when there's room for clarification
Communication skills are important in most jobs but it is really crucial in a marketing role.
#7. Teamwork
Marketers are not lone wolfs.
Their job consists of collaborating not only within the marketing team but also across multiple teams to complete their projects. They work hand in hand with people from sales, finance, customer service and IT departments—to name a few—to get closer to the end result. Because with collaboration, the sum is greater than the parts.
Being a team player is an important marketing skill because teamwork is what separates the good from great companies.
#8. Adaptability
Whether is a new project, client or trend, the best marketers adapt and evolve.
Projects can vary from month to month, depending on your clients. Trends come and go, so if you're not moving forward, you're falling behind. The best thing marketers can do is to keep up with new tech, stay flexible and not drag their feet.
#9. Social Media Management
According to HubSpot's Social Media Statistics, 97% of marketers are taking advantage of social media marketing to reach their audiences. Understanding the way each platform works is part of the job.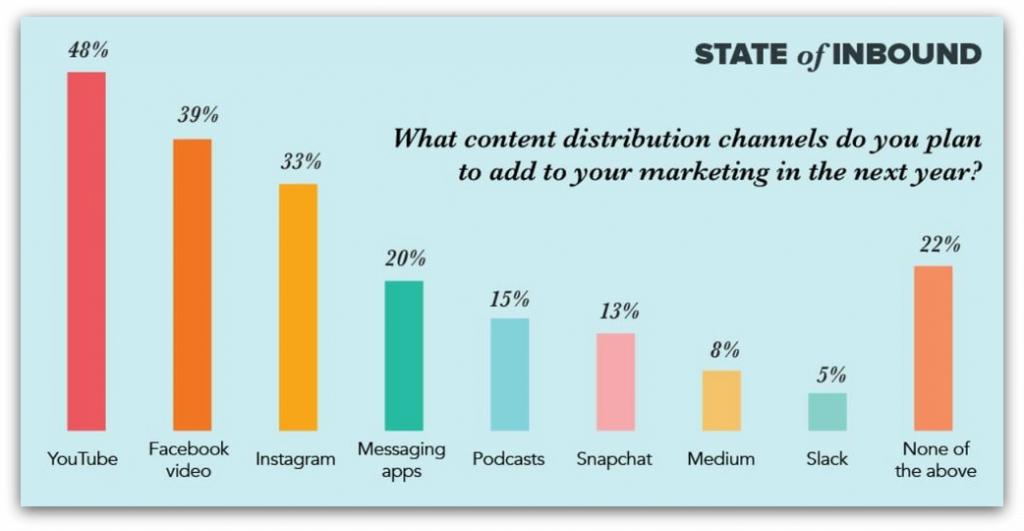 Whether you have to build communities, join social conversations or develop marketing plans, working with social media tools is a fundamental marketing skill.
#10. Crisis Management
The deal with crises is they can strike anytime.
The client you're working with decided to sue. Five of your ten employees announced they're quitting. One of your brand's products created a health issue. Boom.
Rule no.1: Don't assume it will never happen to you.
Rule no.2: Have a crisis plan.
Problem-solving skills are key if you want to be an excellent marketer.
#11. Time Management
Marketers juggle several balls in the air and none can be dropped. Most of the time, they're handling several projects whether writing a script or designing a landing page.
Time management skills are what helps them stay on track and not miss deadlines. Working with schedules, content calendars, templates, outlines, and elaborate plans is crucial.
#12. SEO
We couldn't agree more with what Jeff Haden told Inc.
"We are operating in a time where simply 'marketing' as a skill is becoming a commodity and isn't taken very seriously. Everybody who runs their own Instagram account can say they're a marketer, even if they have nothing to back it up. People can stuff keywords in a terribly written article and call themselves search engine optimization (SEO) experts."
If your job is to boost search engine visibility, then make it right: focus on organic rank.
#13. Graphic Design
We hear you. "So I need to be a designer now, as well?"
Well…perhaps a part-time one? At least that's what Buffer suggests.
What you have to do is understand some basic principles like UX design (look at a product or service and make sure it's user-friendly), photo editing and video production skills. The technical know-how can make a huge difference.
#14. Decision Making
The marketing world is a fast-paced one. Making decisions and sticking to them is crucial because they link to campaign goals and key performance indicators.
The best advice one can give you is not to make decisions based on your gut instincts. Test everything; assume nothing.
#15. Research
A huge part of marketing is research.
Whether you're looking for clients, marketing tools, influencers, competition, product ideas, etc—first, there's always research.
The ability to research, strategize and effectively plan campaigns is a marketing skill you need in order to hit goals.
#16. Analytics
Listen up. In marketing, numbers matter.
"Taking a data-backed approach is the only way to successfully execute campaigns, find research answers, test new marketing strategies, and react in real-time to take advantage of attractive opportunities," points out Brandwatch.
Google Analytics is one of the most important tools in this day and age.
When it comes to marketing analytics, you need to ask good questions.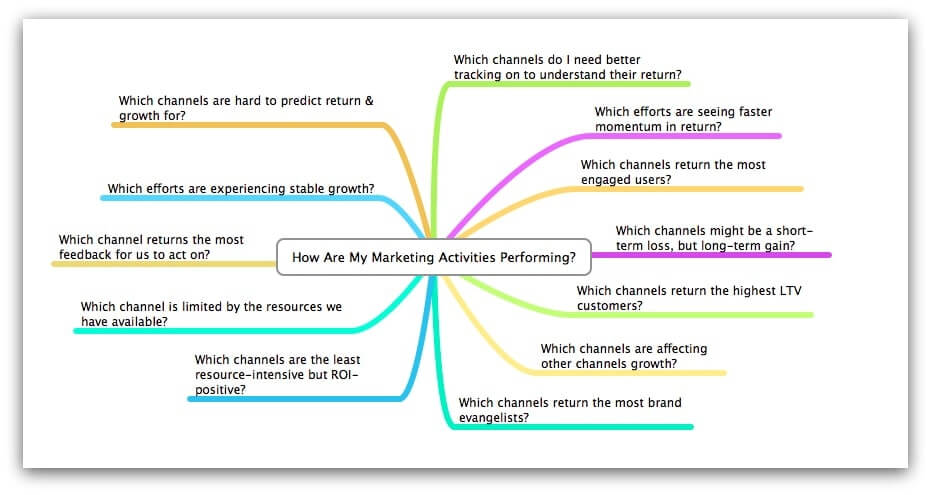 Data analysis is a critical marketing skill in a marketing automation age.
#17. Foster Relationships
Marketing is about cultivating meaningful relationships with customers.
Here are some tips from the Digital Marketing Institute on how to promote quality social interactions both online and offline.
Respond to social media complaints with empathy; write authentic responses
Identify new revenue opportunities by studying your customers' online behavior
Sign off with your name when replying to comments on social media
Look for opportunities where you can help out an influencer online
Identify customer issues arising repeatedly and create solutions
These important skills will come in handy for anyone in the industry who wants to deliver results. But when it comes to the finest marketers, it's their growth mindset that sets them apart.
Polishing Your Marketing Skills
Top industry professionals are constantly on a mission to improve their marketing skills.
Here's how.
| | |
| --- | --- |
| 1. Keep learning and self-educating as much as you can | 4. Read to stay up to date with changing marketing trends |
| 2. Join online groups where seasoned marketers share their knowledge | 5. Write every day to improve your storytelling skills |
| 3. Study how people think to understand your customers | 6. Manage your work according to schedules |
Over to You
Marketers are expected to wear many hats. But at the end of the day, the job is about connecting with people in a human way and strengthening relationships.
If you want to make your customers feel, think and act, focus on upgrading your marketing skills.