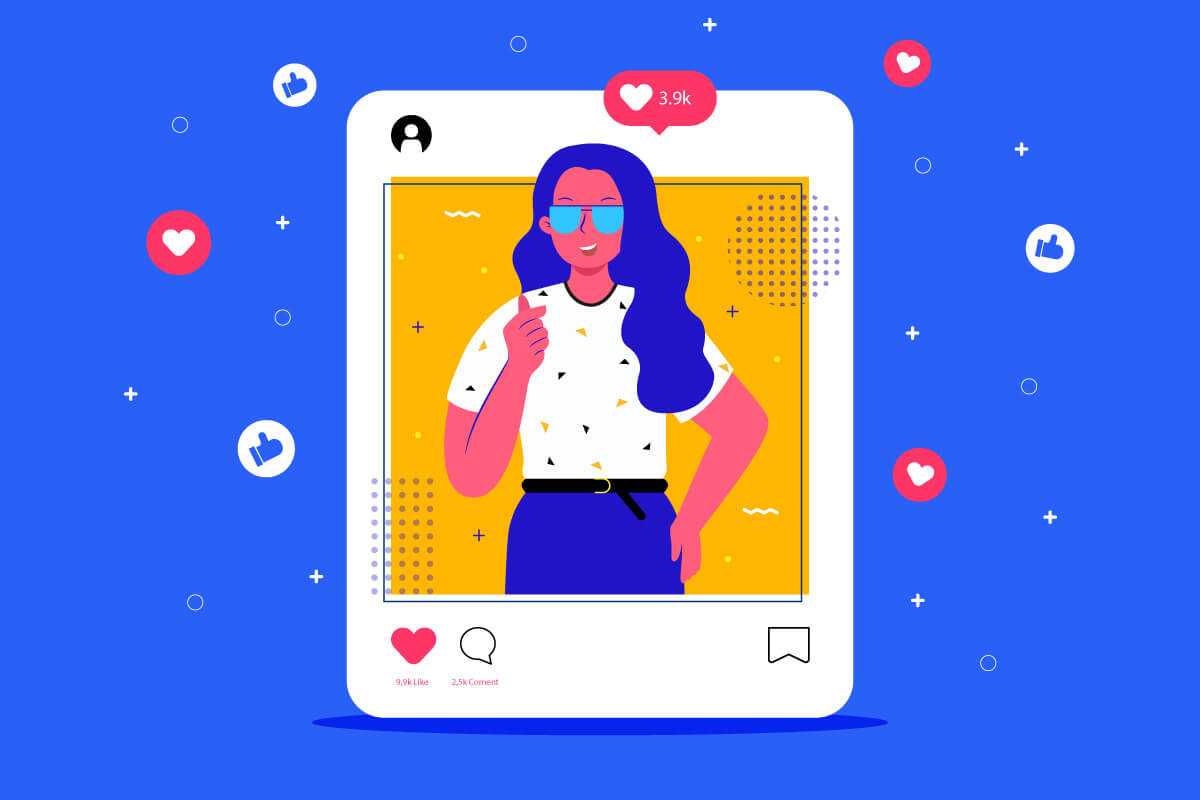 Creating fresh, sticky, actionable content is simple—said no one ever. There's a lot of pressure on content creators to deliver first-rate content—and we can't blame anyone. In this distracted world chock-full of info, it's getting harder and harder to spot value.
If your goal is to create a steady income from content creation, you need to quit screwing around and: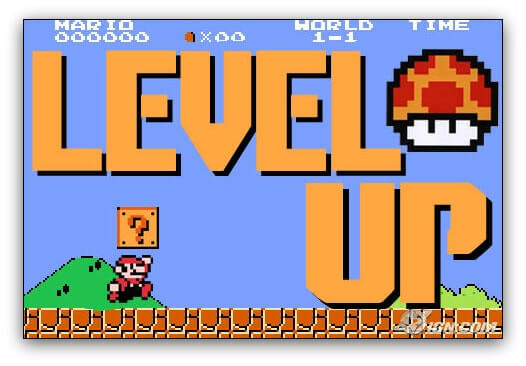 Don't just write for the sake of writing—find your voice and cut off the fluff.
Don't just do trivial podcasts—have a noteworthy strategy. 
Don't just perform—create videos that show and tell.
But becoming a better content creator is not just about changing your habits. It's also about the tools you use to sharpen your content to take it to another level. These include productivity, drafting, editing, research & SEO optimization.
Lean in, friends. We're about to tell you what tools you need to crank out content that sticks to audiences like Spiderman on walls.
Graphic, Video & Audio Tools for Content Creators
Here's the thing.
When it comes to graphic content, the bar has been set pretty high. Whether it's for your landing page, newsletter or blog posts—you need high-quality images, clever graphics and click-worthy videos.
Lumen5 is a video maker that uses AI to turn text into video marketing content. With this tool, you can create a video in under 5 minutes.
How does it work? You just enter a blog post or RSS feed and Lumen5 will help you summarize your content while matching each scene with relevant videos and photos all geared towards boosting your video marketing success. Bam!
Features
Plug in RSS feeds and have video templates created automatically every day
Highlights important keywords in each sentence
Searchable media library with millions of free audio and video files
Branding options to customize your videos to match the look and feel of your brand
Three aspect ratio choices to choose from so these can easily be shared on social media
Pricing
Because everyone should be able to make stunning videos, Lumen5 has a free plan. The Pro plan is $49/month and the Business plan is $149/month.
What makes Canva stand out is its super easy to use interface, even for content creators with zero graphic design experience. Canva's suite of features helps people turn ideas into beautiful designs – Canva Pro reviews don't lie. The process is simple: search for graphics, photos, and fonts, then use the drag and drop tool to create a design.
Features
Access to thousands of free designs you can use to create appealing content (logo, flyers, business cards, infographics, brochures, invitations, etc)
Adaptability to several formats (from the front cover of a book to a social media post)
Photo straightener, image cropper, text adding, speech bubble maker, photo enhancer, free icons, stickers, frames, badges—just to name a few.
Pricing
Free version available. Canva Pro for $12.95.
Ready to craft designer-level infographics without having any designer experience? Infogram helps content creators generate viral content with compelling images and graphics to better tell their story.
Features
Numerous built-in templates to create beautiful charts, maps, graphics, and dashboards you can easily share
Access to 1 million ready-to-use images, icons and flags
Embed option to publish your infographics easily
Responsive embeds optimized to fit any screen
Pricing
Infogram offers a wide range of packages and pricing options, from a free plan and up to $149/month for the Businesses plan.
Visme is more than just another infographic tool. From presentations to infographics, printables and reports, it offers hundreds of templates, content blocks and color schemes to easily create beautiful content.
Features
Full privacy control to make your content public, private or password protected
100+ fonts, millions of free images, and thousands of quality icons to beautify your content
Add video, control playback, upload audio or record voice overs right inside the editor.
View and present your content anytime from anywhere on any device
Share online as a URL, on social Media, embed to a site, or download for offline use
Animate any object, add links, transitions and pop-ups.
Pricing
There's a free Basic plan, a Standard plan for $14/month and a Complete plan for $25/month.
According to the Audacity team, "their product is an easy-to-use, multi-track audio editor and recorder for Windows, Mac OS X, GNU/Linux and other operating systems." Generally used for podcast creators who like to take sound production into their own hands.
Features
Recording
Export / Import
Sound Quality
Plugins
Editing
Effects
Accessibility
Pricing
Free for all users, developed by a group of volunteers as open source.
Editing Tools for Content Creators
Let's check out the tools you need to help you create first-class content your audience will love.
Grammarly is an online grammar checking, spell checking, and plagiarism detection platform that any pro content creator should have on hand.
Whether you're editing a word document, composing an email, posting on social media or writing a book, this tool highlights the mistakes.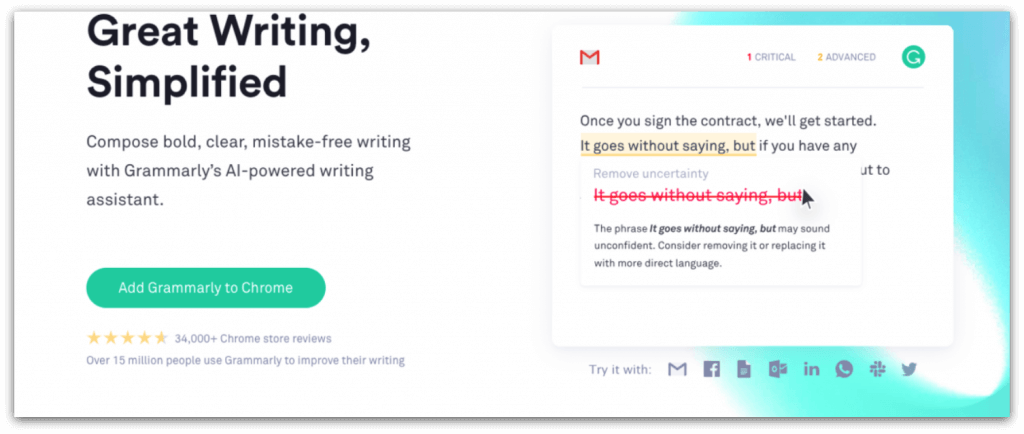 Features
Advanced checks for punctuation, grammar, context, and sentence structure
Vocabulary enhancement suggestions
Genre-specific writing style checks
Plagiarism detector that checks more than 8 billion web pages
Chrome extension you can use with your web browser
Pricing
The basic option is free for all users with critical grammar and spelling checks. Grammarly Premium monthly subscription is $29.95.
We use Descript to turn all our audio recording into text. It's a very useful tool for when we're interviewing people and don't want to type for hours. The best part is it only takes a few minutes to translate an hour of audio into text. Descript gives your hands a much-needed rest while automating your workflow.
Features
Pull highlights, edit down interviews, and splice together clips
Intuitive timeline editing with Descript's Wordbar
Share your project with a web link, and grant collaborators access to comment or edit
Export to Pro Tools, Audition, Logic & more

Pricing
The first 30 minutes of audio translation are free. With the Basic Plan you pay as you go; transcription at $0.15 per minute. The Producer plan is
$20/month.
Every content creator knows headlines have to be attention-grabbing, otherwise, they won't get clicks. With CoSchedule Headline Analyzer, you can write headlines that drive traffic, shares, and search results. A go-to tool for creating scannable headlines.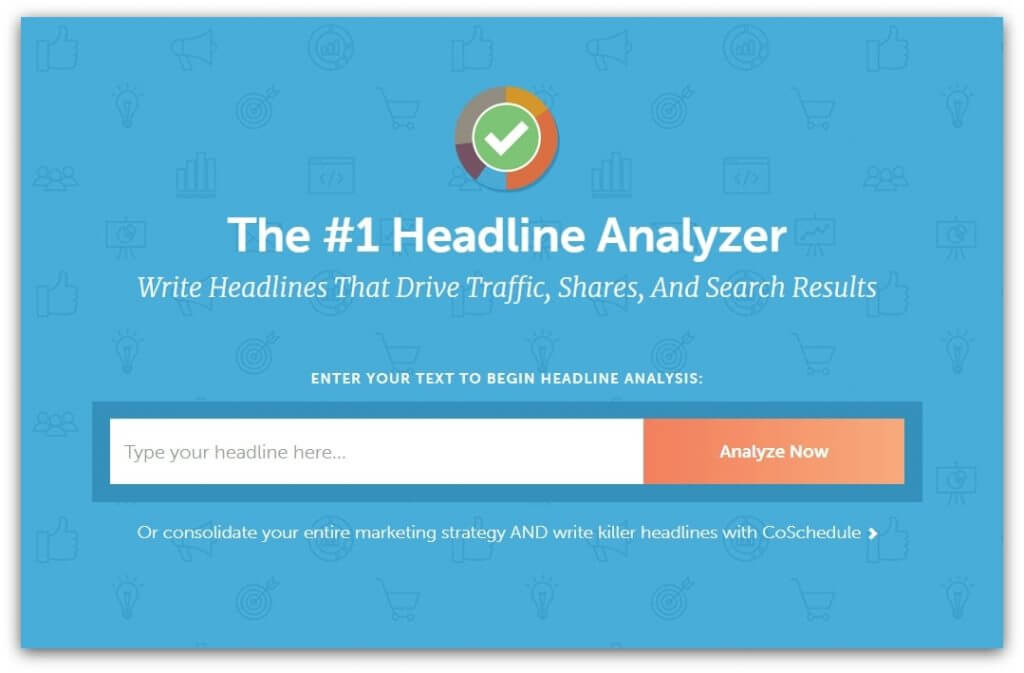 Features
Analyzes the headline type
Examines character count
Shows insights based on the words and keywords in the title
Pricing
The headline analyzer is free. The platform includes a suite of agile marketing products like Content Marketing Software, Social Media Management Software, Collaborations Software with different pricing plans.
Productivity Tools for Content Creators
Disorganized content writers don't make progress. Not to mention poor time management is a shortcut to misery.
Can you afford that?
One of the biggest issues content creators struggle with is staying on top of their projects. Trello is a great place to store your ideas and stay organized.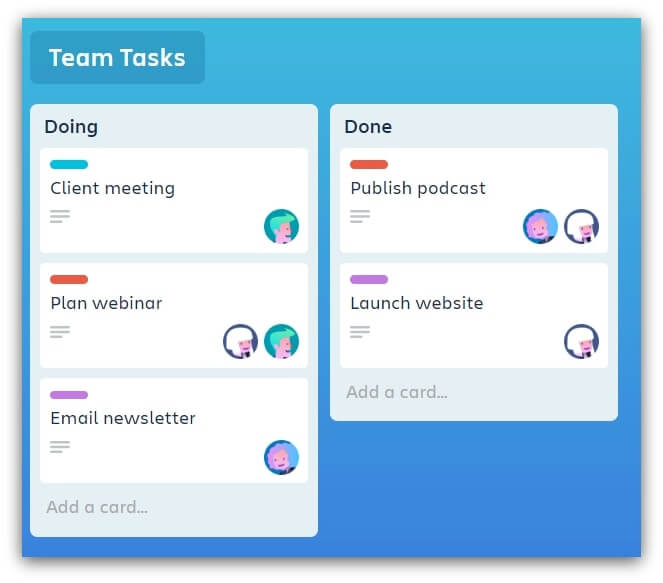 Features
Organize your content creation projects on boards
Use lists and cards to organize and prioritize your projects in a fun way
Add comments, attachments, due dates to Trello cards
Invite other people to view and join your boards (clients, etc)
No matter where you are, Trello stays in sync across all of your devices
Pricing
Get started with the Free plan and keep in mind there's the Business Class plan for $9.99/month.
Airtable is similar to Google Sheets, only on steroids. It works as a database where content creators can link related records and keep information about their projects. We also use it to create our content calendar. Its native apps make it easy to edit, comment, and collaborate in real time—changes are instantly synced across everyone's devices.
Features
Airtable's fields support any type of content. Add attachments, long text notes, checkboxes, links to records in other tables—even bar codes
Powerful filtering, sorting, and grouping gives you the freedom to arrange your work just the way you like
It only takes a few clicks to link records between tables, creating smart relationships (no more duplicates)
Connect to hundreds of your favorite apps and services
Pricing
Airtable's free plan is a good pick. The Pro plan costs $10/month and the Business plan $20/month.
Research & SEO Tools for Content Creators
A big part of becoming a better content creator is to make sure you're delivering value to your audience while staying on top of the latest trends. That's exactly what BuzzSumo does. The platform analyzes what content is working well in a specific industry, identifying the key influencers to promote your content.
Features
Generate ideas, search related keywords, and get insights into your audience's interests with Topic Explorer
Track the stories that are driving conversations across the web today with Trending
Content Analysis: Average Engagements by Content Type
Content Analysis:​ Top pieces of content for topic/domain
Content Analysis: Total Engagements by Date Published
How to use the Backlinks
Pricing
The Pro Plan starts at $79/month. They have other plans for bigger pockets as well.
Scoop.it helps marketers research and publish the best content in minutes. Scoop.it's advanced content engine monitors global sources to find and curate relevant content, helping content creators to boost their credibility.
Features
Create engaging web pages from the content you curate
Feed your social channels automatically with curated content
Embed your content pages in your website
Leverage curated content in templated newsletters
Automate content monitoring
Integrate with SSO, intranet and enterprise social networks
Publish content on one or multiple WordPress blogs
Share content on social media channels
Generate customized newsletter for Mailchimp or any emailing solutions
Pricing
The Free plan provides 50 topic pages any content creators can use. The Pro
plan is $14.99/month and the Plus plan is $67/month.
Top content creators know that without some weapons to grow their search traffic, research competitors and monitor their niche they won't make it in the long run. Ahrefs helps you learn why your competitors rank so high and what you need to do to outrank them.
Features
Competitive Analysis
Keyword Research
Backlink Research
Content Research
Rank Tracking
Web Monitoring
Pricing
The Lite plan starts at $99/month while the Standard plan is $179/month.
In terms of brushing your content creation skills, using the right tools can make all the difference. Make sure you try out a few and take the time to notice what works for you.
10 Extra Tips for Success
So what does it take to become a good content creator?
A commitment to invest time and effort to take your skills to another level and using the right skills to make it happen.
Here's a list of 10 tips to make sure you nail it.
Invest in continuous learning like. Take courses, bootcamps like Camp Nanowrimo, and read relevant material to improve your copywriting skills
Set aside time each day to produce content—practice makes it perfect
Pay attention to the current digital content creation trends in your field. What works now may not be what works six months from now, so stay alert
Let your content show personal experience, but don't just talk about yourself. Focus on your audience
Keep in mind personality goes a long way when it comes to content creation
Ask yourself if the content is informative or entertaining
Create content that's easy to share on social media
Keywords and general SEO are crucial to social media optimization: remember them during your content creation 
Always link to credible sources to back up your ideas and improve your ranking in search engines. Plus, it makes you look like a trustworthy content creator.
Social media scheduling is one of the best practices you can implement in your marketing game. It will help your followers to find your content more quickly
Embracing the Journey
As a content creator, starting from scratch and figuring your way up to the top is a wonderful journey.
And a time-consuming one without the right tools.
There are lots of powerful tools out there you can try out. As soon as you have your arsenal figured out, the journey becomes smoother while your content gets better.