Video marketers know that Instagram is the go-to platform to get your business out there in the digital world. That's why they make such a fuss over the right Instagram video length - because successful advertising depends on it.
Today, incorporating video marketing into social media outreach has become one of the main strategies used by modern businesses to get their brand and products out there into cyberspace.
One report on last year's marketing statistics indicated that 92% of consumers believed that visual appeal was the factor which influenced them most when they made a purchase.
The report also indicated that 64% of people who had seen a video advertisement were more likely to purchase a product.
Nowadays, it's no longer enough to post something on Instagram and expect your business to grow. This fact was well-documented in as early as the 2014 findings of Bergström & Bäckman's investigation.
The researchers discovered that only 1% of followers of the top-followed Instagram accounts actively engaged with their posts.
The study also signaled that there was a direct correlation between the low levels of follower interaction and the pages' high levels of picture marketing.
Thankfully, now that Instagram has video features, you can maximize the marketing potential of the social media platform and become part of the 49% who say video marketing grew their revenue faster than other strategies.
Still, because the platform is relatively new, knowing the right length an Instagram video should be in order to make the most out of your marketing efforts can be a daunting task.
No need to worry anymore. This guide will tell you all you need to know about Instagram videos. I'll tell you how you can make the most out of them to grow your digital footprint and get real revenue flowing in.
The Overview Of Instagram Video Length
First thing's first - before we get into the nitty-gritty of how long your Instagram video should be, we need to answer an important question - how long can Instagram videos be?
Although it might not seem like something that you will easily forget, I can't stress enough on the importance of constantly bearing in mind how long your video can be.
It's no secret that successful video marketing requires intensive planning, research, and analysis. While tools like video marketing calendars make it a whole lot easier, when you're in the middle of such a huge project, you might take even the most obvious things for granted.
Therefore, to minimize any possible room for error, it's important to start with a broad overview of what you're working with when it comes to Instagram videos.
Instagram offers users four types of videos. Each one has a specific length and limit that has to be respected. Here they are:
Instagram Story Video: 15 seconds (max)
Instagram Feed Video: 3 secs - 1 min
IGTV Video: 15 secs - 10 minutes (some users are allowed up to 1 hr)
Instagram Live Video Length: Up to 1 hr
Let's take a closer look at each one of these video formats and the features or limitations that you will have when using them. We'll also delve into the benefits that each format can bring to your business.
Instagram Stories
If you're familiar with Instagram Stories, you'll know that they are the most restrictive type of video formatting that Instagram offers.
The Instagram Story Video Length cannot be any more than 15 seconds. The catch is that they disappear 24 hours after you've posted them to the platform. This means that viewers can only see the video for a day before it vanishes from cyberspace.
Because of the limits with their video length, you can use Instagram Stories to engage your users in a fun and exciting way. From sharing sneak-peaks and snippets of your business' products, you can implement a number of video marketing strategies with Instagram stories.
If you are wondering how to make videos that are perfect for Instagram stories, you can use Lumen5 Instagram story creator. With this new function, you can create multi-scene stories and select from a wide variety of free images and videos.
Stats indicate that as many as 50% of Instagram business accounts have used Instagram stories.
That, coupled with the fact that top influencers on Instagram average at 6 - 7 Instagram Story posts daily speaks to the marketing potential that this platform can bring to you.
Instagram Feed Video
When we talk about posting a video on your Instagram Feed, we mean your Instagram profile. Your feed is where other users can access all of your public activity.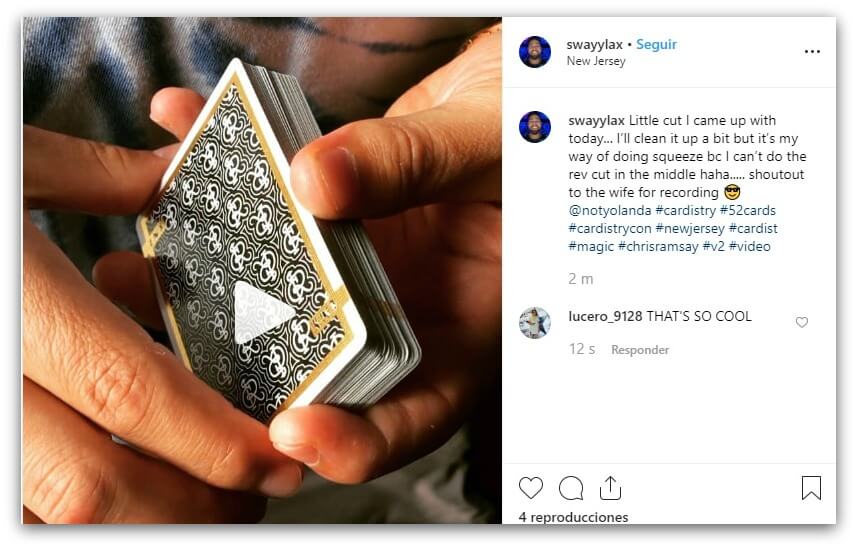 The video remains visible on your profile untl you decide to remove it.
Each one must be a minimum of three seconds, although for these, there is an Instagram Video Length Limit of 1 minute.
In the same report released by Renderforest, analysts shared that business owners reported at least a 20% increase in conversion rate all from simply featuring a video on their homepage.
By placing videos of your branding, products, and content on your Instagram profile, you can tap into the potential returns-on-video-marketing investments that others have disclosed to experience.
IGTV Videos
Simply put, IGTV is Instagram TV.
IGTV offers you more video time as the video length can be as much as 10 minutes and has to be at least 15 seconds. That said, if you happen to have many followers or your account has been verified by Instagram, you're allowed to post videos up to 60-minutes in length.
Thanks to the flexibility that it offers in video time, IGTV allows you to share more immersive content with the Instagram community. It also gives you more options for advertising.
Instagram Live Video
Instagram Live is a unique feature that enables you to share real-time video content on Instagram.
When you're done streaming, it will appear in the same bar where your Instagram stories are shared.
The Instagram video length limit for live videos is 60 minutes which is more than enough time for you to capitalize on video marketing.
With careful planning, you can implement some marketing strategies that will help you make the most out of Instagram Live.
Now that we've discussed the various types of video formatting that Instagram offers, it's time to dive into a subject that has confused many business owners - what is the right Instagram video length?
The Science Behind The Instagram Video Length Limit
Just because Instagram videos have limits doesn't mean that you should produce videos that hit that target.
Sometimes in life, less is more. In the context of video marketing, nothing could be further from the truth.
While it is well known that video is by far one of the most engaging formats that can reel someone in, we all have a breaking point, and videos can't prevent that.
One of the most common mistakes you can make when it comes to video marketing is making a video that is too long. The first thing that people check before watching a video is its length - the thought of watching a long video is one of the biggest turnoffs to most users.
As a marketer, there are several marketing skills that you need to know. They help you to hone your abilities and refine the strategies you use to achieve your marketing objectives. Your goal should always be twofold.
#1. Engage your audience.
#2. Keep them engaged.
With reports claiming that people usually lose concentration after 8 seconds of being focused on a task, you can't be producing videos that are too long.
Last year alone, 75% of videos posted didn't even make it to the 2-minute benchmark. This is indicative that businesses and vendors are understanding the minds of their consumers and catering to suit.
Still, while video marketing trends do provide a good indication as to how best should businesses go about engaging users, they do not, by any means, replace findings backed by solid research.
It's now time to turn to the facts to answer the question - how long should Instagram videos be?
Instagram Video Length - A Look At Hubspot
In a self-study conducted by Hubspot, they determined that if you want effective video marketing, 30 seconds should be your limit on your Instagram videos.
They based their findings on an examination of how well their own Instagram videos had performed.
By utilizing user comments as a tool to measure their interest in what Hubspot was advertising, they found that the videos which registered the most user interaction were those which were around 26 seconds long.
The claim was further supported by Hubspot's announcement that those who watched the first three seconds of their videos on Facebook most likely watched the entire clipping.
Instagram Video Length - Looking At Other Experts
While Hubspot recorded the Instagram video length limit which brought them the best results, their recommended video-span wouldn't work for everyone.
Research suggests that there is no difference in user engagement between a 30-second video and a 2-minute one.
Users seem to display the same level of engagement irrespective of the extra minute-and-a-half spent concentrating on the video.
Such a revelation would neutralize the fixation that video marketers have with producing videos that are 30 seconds or less: once the video is under two minutes, your marketing will be golden.
Conversely, as soon as you cross the 2-minute mark, every second thereafter mirrors the waning interest of the consumer.
This goes on until 6-minutes in, following which, up till 12-minutes into a video there is no apparent drop in engagement.
However, 12 minutes and beyond is the point of no return. If you find yourself producing a video that is in excess of 12 minutes, know that the chances of maintaining high levels of user engagement drastically decreases.
Using Lumen To Create Your Videos
If you thought the journey to successful video marketing stopped at selecting the right Instagram video length for your content, you're mistaken.
That's only half the battle - you still need to create the video.
In order to excel as a video marketer, you need the right tools.
As you advance in your career, you will find yourself having to replace some of the tools in your arsenal ever so often. Still, whatever resources you keep or pick up, be sure that they're the sharpest ones on the market.
While there are great tools at your disposal that make your job as a content creator a whole lot easier, I'd strongly recommend you go with Lumen5.
If you really want to be at the top of your content creation game, you need to get Lumen5.
This video maker converts text into actionable video marketing content in under five minutes.
Check out the features of this software below.
Customization options for your video that grant you flexibility over how you want to represent your brand.
With special highlighting functions, Lumen makes it a whole lot easier to spot keywords.
Thanks to its three aspect ratio choices, you can now share your videos on social media without breaking a sweat.
Complimentary media library which features loads of free videos and audios.
Automatically creates video templates and plugin RSS Feeds for you every day.
What's even better about Lumen5 is that it's got something for everyone. There are three plans available - one that is free, a pro plan that costs $49 monthly, and a Business plan for $149 a month.
Time To Implement The Right Instagram Video
There you have it - your comprehensive guide to knowing the right Instagram video length for your video marketing needs!
Now, you'll be able to produce video content that is engaging and will bring you real returns on your marketing efforts.
That said, knowing how effective an Instagram will be isn't only about its length. There are other factors, such as story dimensions, that you need to take into account that all contribute to how successful your video marketing will be.
For that reason, we recommend that before you start creating your Instagram marketing campaign, you should check our guide on video marketing.
In this guide, we cover everything that you need to know about video marketing - from designing the right video marketing strategy to knowing what the right elements of a great video marketing campaign are.
Hey, we even go through some of the latest trends in video marketing so that you can know what your competitors are doing.
We want to ensure that whatever campaign or strategy you decide to implement for your Instagram video marketing will work for you.
Good luck, and remember to always put your best foot forward, even if you're doing it digitally!