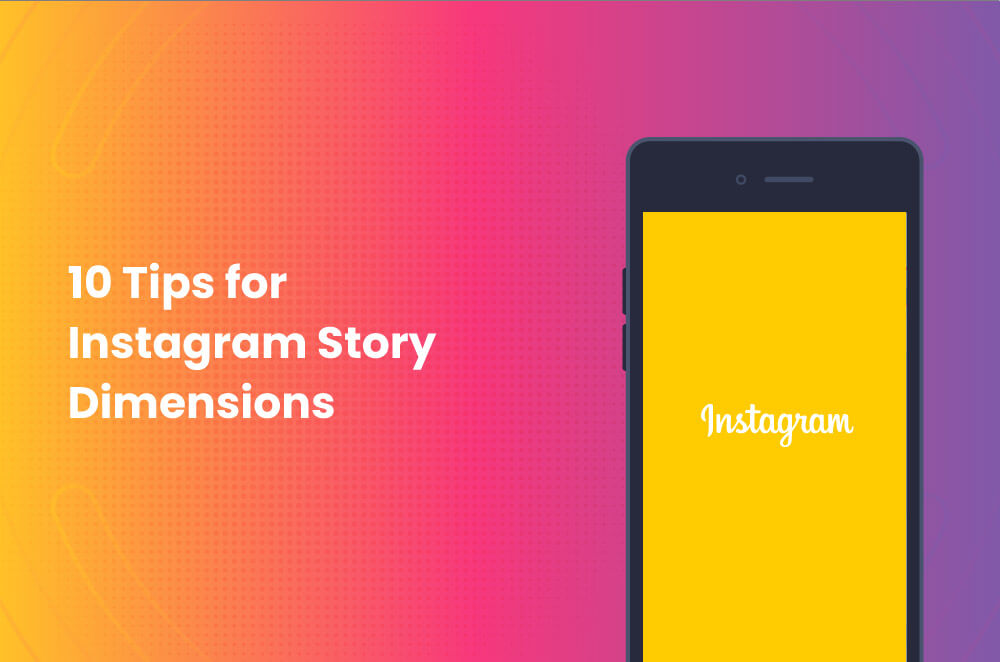 Should you care about the right Instagram story dimensions?
Yes, if you don't want to spend time on creating stories that don't deliver results.
With over 100 million photos and videos are uploaded every single day on Instagram, you can't afford to upload weird-looking content.
When you don't work on Instagram story dimensions, your story will end up like this: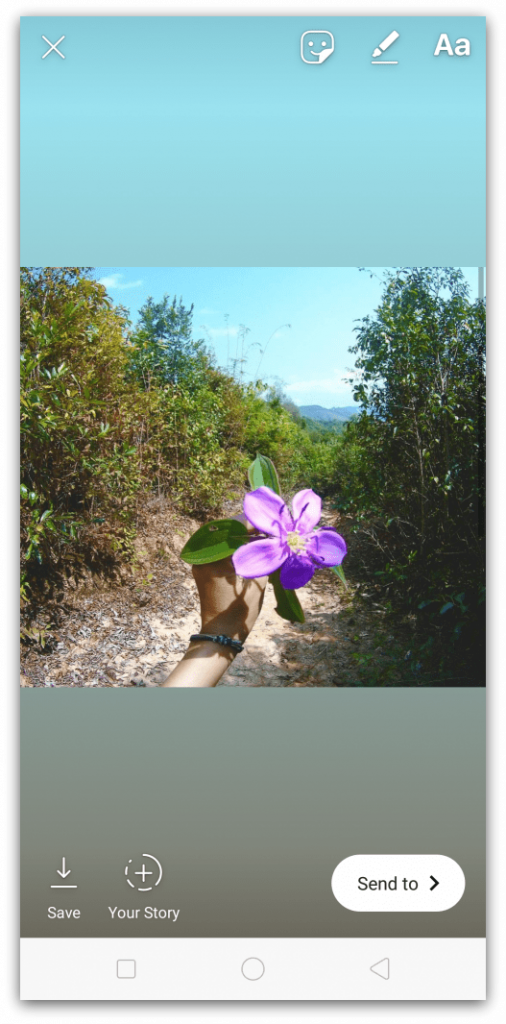 Not one of the best photos, right?
Why not go a step ahead and make your stories stand out from the crowd?
An awesome photo (or video) will be ruined if its dimension isn't correct. If it doesn't cover the full screen, it won't get the appreciation and love it deserves. We could say the content of your story comes second. The dimensions and the way it looks on mobile come first.
One way of uploading awesome videos and images to your story is using the new Instagram story maker Lumen5 released a few weeks ago. You can create videos that are ideal for Instagram stories and choose from a lot of free media.
Another way of scoring high when it comes to Instagram stories is following these 10 Instagram story dimensions actionable tips. 
1. The Best Instagram Story Dimensions are 1080×1920 Pixels
The dimension for the Instagram story is 1080 pixels wide and 1920 pixels high. This is the recommended dimension.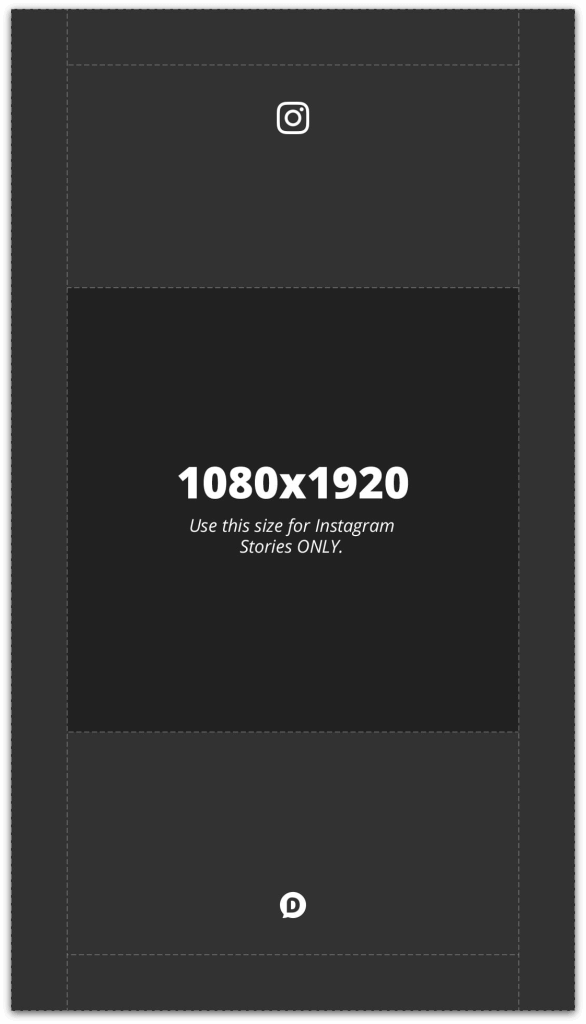 So, if your photo or video has these dimensions, it will cover the full screen and will look visually pleasing. Also, Instagram won't cut off any part of your photo or video if it follows the recommended dimension.
Check for Cross-Device Dimensions
How your Instagram story will look like depends on the viewer's device. If a person is viewing your story on a tablet, it will appear differently (dimension-wise) as opposed to someone who is viewing it from a smartphone.
To avoid cross-device dimension problems, it is strongly recommended to have your photos and videos 1080 pixels wide and 1920 pixels high. As long you stick with these dimensions, your story will appear appropriately across all devices.
If you're taking photo or video from your smartphone from Instagram, it will always be 1080x1920px. This means that you can post it directly without any issues.
However, if you publish content from your gallery, it should be 1080x1920px. If it isn't, you'll suffer. Here is an example.
Claire Brenner uploaded an image to the Instagram story that wasn't 1080x1920px. She had two options.
First, Instagram zoomed the image to make it 1080x1920px. This lowers image quality as it has now been zoomed.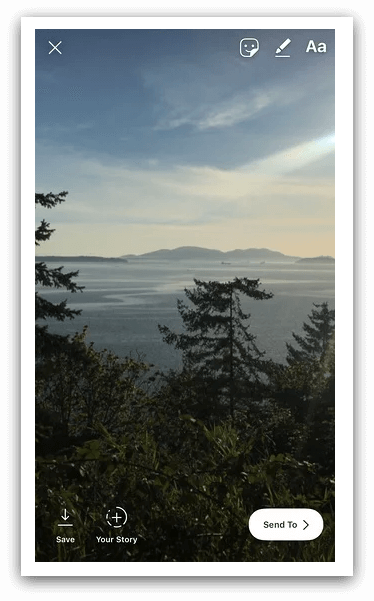 Second, Instagram posted the image in its original resolution. This leaves a lot of blank space that doesn't look nice.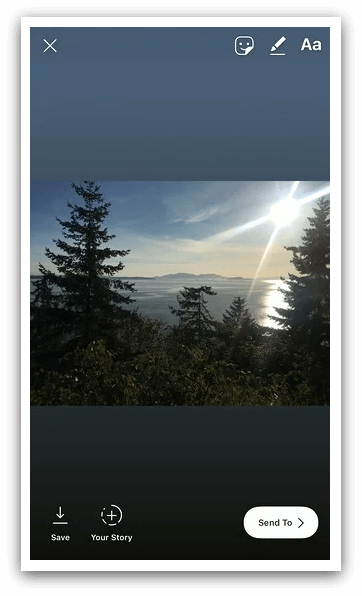 In both cases, the photo doesn't look nice and won't be appreciated by Instagrammers.
Here is what you should do: Always adjust the width and height of photos and videos to make sure your story doesn't suck.
2. Aspect Ratio Should be 9:16
Aspect ratio is the proportion of height and width. The aspect ratio for Instagram stories is 9:16. This doesn't always mean that your video or image has to be 1080x1920px.
If the aspect ratio of your content on Instagram stories is 16:9 irrespective of the resolution, you're good to go. The 9:16 is the most common aspect ratio because it fits well to a whole lot of devices.
The aspect ratio of 9:16 has several resolutions:
1024×576, 1152×648, 1280×720, 1366×768, 1600×900, 1080×1920, 2560×1440, 3840×2160, and 7680 x 4320.
What this means is that your content for Instagram stories could have any resolution as long as it has a 9:16 aspect ratio. For instance, if you're uploading a standard HD video with 1280x720px, it will work fine for Instagram story because it has a 9:16 ratio.
So should you use aspect ratio or 1080x1920px resolution for Instagram story dimensions?
I'd personally recommend sticking with the resolution (1080x1920px).
There are cases when you have to deal with video or photos where it's hard to change resolution, you can then switch to aspect ratio (19:6).
3. Reduce Resolution to Increase Upload Time
Now that you know what aspect ratio and resolution work with Instagram stories, you're now in a better position to optimize upload time of videos.
As you reduce the resolution of a video (or an image), its size reduces significantly. So, a video having a resolution of 1280×720 will be smaller in size as compared to a 1080×1920 video.
However, both have the same aspect ratio (9:16).
You can upload both to Instagram stories. The low-resolution video will be uploaded faster and will buffer quickly on the viewer's device as opposed to its counterpart.
If you can compromise on quality, you can use videos with low resolution as long as they have a 9:16 aspect ratio. On the other hand, if you want to upload videos quickly and make it easier for your followers to view them, you should reduce their size.
To that end, here is how lowering resolution will impact video size.
The different resolutions in the image below have all aspect ratio of 16:9:

And this is how file size variates between these resolutions: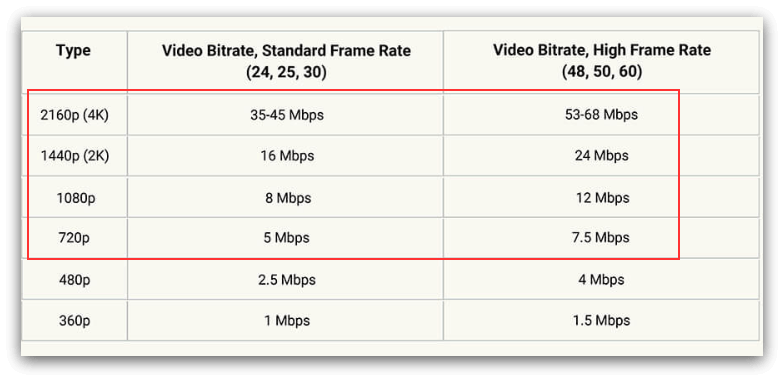 If you have to upload several videos on multiple Instagram accounts for different clients, switching to low resolution can save you a lot of time and cost.

4. Make Videos and Photos Vertical
If you use Instagram to take photo or video, you don't have to worry about how you hold your phone. Instagram will take care of the orientation.
If you're uploading an image or video that was taken off Instagram, you need to ensure that it's vertical. Why?
Because if it isn't vertical, users will have to rotate their phone to view it. This ruins UX.
People use their smartphones vertically. Therefore, it's recommended to have your photos and videos vertical whenever possible. This will make your Instagram stories easy-to-view.
You don't want your followers to go through the pain of moving their phone.
Here is an example: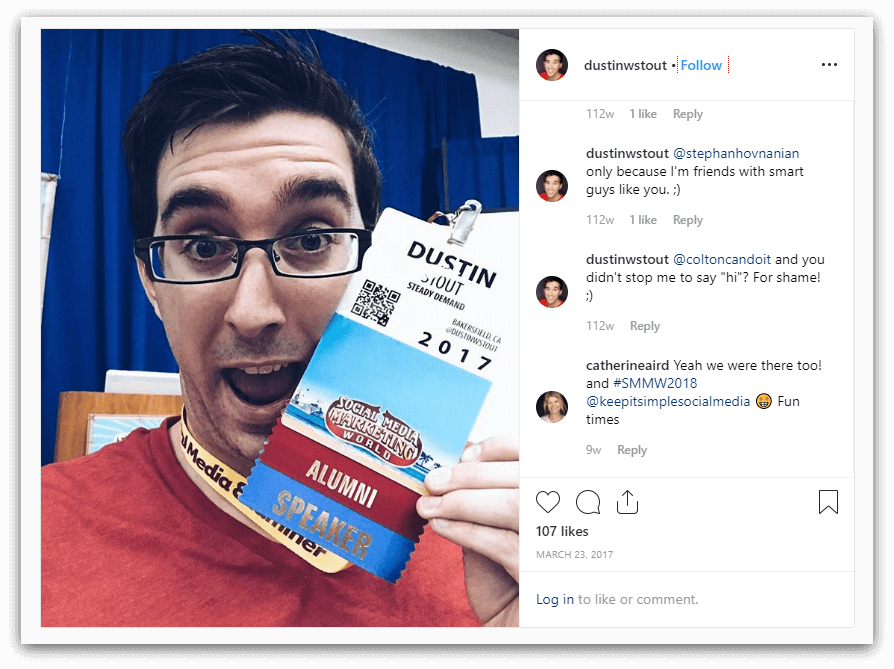 However, the orientation will depend on the image. For instance, if you're uploading the following image, it has to be horizontal.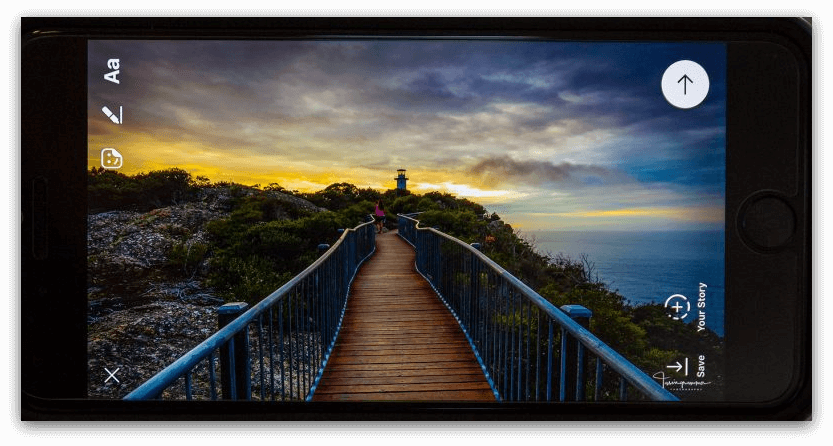 What you need to do is choose an orientation for Instagram stories for your business and stick with it. This is a better approach then switching between horizontal and vertical orientation for stories.
5. Photos Should be Less than 30MB
The maximum size for an Instagram story photo is 30MB. In other words, anything above 30MB won't work.
This is more than enough for an image. Normally, images don't go over 10MB unless you're dealing with raw formats. Raw images take a lot of space as they don't compress image and provide you with a lot of editing details and features.
Here is an overview of Nikon's raw format file sizes: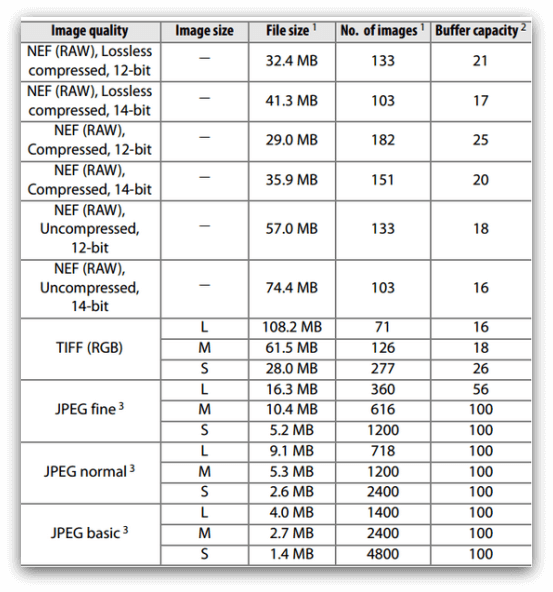 Professional photographers always take photos in raw format as it gives them a lot of control over editing. If this is the case, you'll have to switch to JPG to reduce file size to make it compatible with Instagram story dimensions.
What you should do is keep raw files as backup and use JPG for Instagram stories. You can always use the raw file for editing should you need to use the same image elsewhere.
6. Videos Need to be Less than 4GB
The Instagram story dimensions for maximum video file size are 4GB. However, this is also more than enough for a 15-second video.
Professionally recorded videos are way bigger in size and will take a lot of time to upload. Hence, you'll have to convert videos to a supported format (more on this coming soon) and reduce its size to make it work on Instagram stories.
If you use a professional video editing tool, changing format of a video isn't a big deal. Else, you can use an online tool like Online Video Converter.
It is recommended to keep video size to a minimum for the following reasons:
Firstly, it will significantly reduce the upload time. Upload time might not matter if you're uploading a couple of videos. However, it does matter when you're uploading hundreds of them.
Secondly, it will buffer quickly. This makes it easier for users to view your video even if they have a slow internet connection.
However, reducing video file size will lower quality so refrain from overdoing it.
7. Video Needs to be 15 Seconds or Less
Instagram stories support 15-second videos. Yes, that's too small but this is how it works there.
If you upload a video that's longer than 15 seconds, it will be broken down into multiple segments of 15-second videos. This means you can create a sequential video story to boost engagement.
However, Instagram stories allow you to upload up to 4 video stories. So, if your video is more than a minute, it will be segmented up to first one minute and the remaining video won't be uploaded.
Therefore, it is recommended to create short videos that are actually 15 seconds long as Instagrammers are used to seeing small story videos. Here is an example:
It is important to highlight that the video doesn't have to be necessarily 15 seconds long — it could be shorter. If you can deliver your message in 4 seconds, that's absolutely fine.
8. Use PNG or JPG Photos
The supported formats for images are PNG and JPG. This means you can't upload images in other formats.
The PNG and JPG file formats don't occupy a lot of space. Therefore, you won't have issues sticking with the 30MB limit.
Not sure what's the difference between these two formats?
Check out the following comparison table: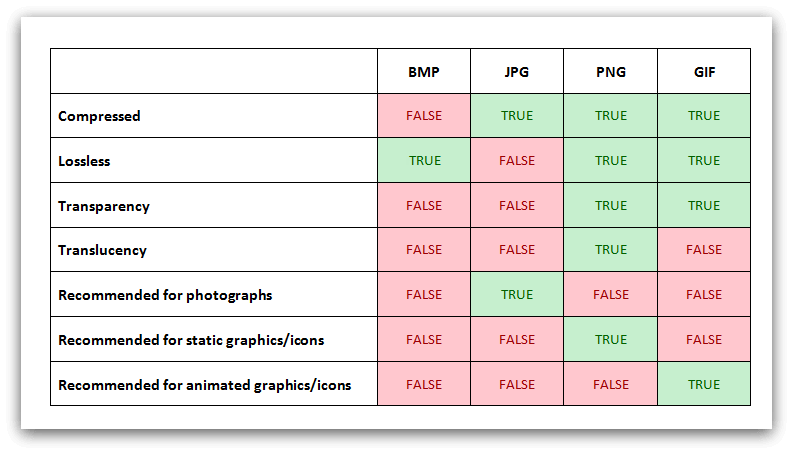 As illustrated in the table, PNG is more suitable since it supports transparency, translucency, and is recommended for static graphics. Transparency is a big plus. You can make the background of any PNG image transparent. However, this option isn't available with JPG.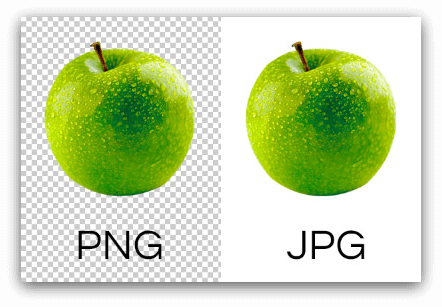 On the other hand, PNG files are large in size as compared to JPGs. That is to say, PNG files take more time to upload and download on the user's phone.
So, ask yourself: What you prefer? Quality? Size? Or transparency?
It is recommended to use a mix of PNG and JPG.
9. Use MP4 or MOV Videos
Instagram stories support only two video formats: MP4 and MOV. Hence, if your video is in one of these formats, the 4GB limit seems way too much. MOV takes a lot of space than MP4. Therefore, your first choice should be MP4.
When uploading a video to Instagram, size matters a lot. If video is over a GB, it will take a lot of time to upload (depending on connection speed). So, make sure your video is small in size. In addition, if you have a MOV video file, convert it to MP4 to reduce its size.
Moreover, you can use Online Convert for video conversions if your videos are in any other format.
Also, if you prefer quality and don't want to convert MOV to MP4, use a video compression tool. This will reduce file size without hurting its quality. Use Clipchamp video compression tool.
10. Use a Tool to Perfect Instagram Story Dimensions
If handling dimensions, size, orientation, formats, and quality seems to be a lot of work, you can use a tool to create Instagram story content.
When you use a tool, it will create a ready-to-publish video (or photo). You can save a lot of time and resources with a tool.
Use Lumen5 for creating video content for Instagram stories with perfect dimensions and in the right format. Here is how it works:
Create a free account here.
Choose Instagram story template.
Choose a relevant theme.
Personalize theme by adding your own video, soundtrack, content, and photos.
Preview video.
Publish it on your Instagram account without leaving Lumen5.
Use Canva to design images. Follow these steps to design a professional image:
Create a free Canva account here.
Choose Instagram story design.
Select a relevant template.
Edit the template by adding icons, shapes, photos, and text.
Download your image or publish it on Instagram without leaving Canva.
That's how tools make your life hassle-free. Give these two tools a try today.
Follow Instagram Story Dimensions to Outperform Your Competitors
What happens when you stick with the Instagram story dimensions and follow all the rules?
Your stories stand out from the crowd. Your photos and videos will be spot on. Your audience will love interacting with them. It will boost engagement.
If it's hard to follow these tips, start using an appropriate tool to create content that meets the requirements of Instagram story dimensions.