If you use Facebook to grow your business and advertise your events, it's essential you keep up with all the recommended dimension changes. Make sure your content displays appropriately by knowing the correct Facebook event cover photo size.
Look, we get it.
Turning the Internet upside down to get the correct Facebook image dimensions can be an exhausting task---but the good news is---we've got you covered.
In this post, I'll share the most accurate info on the correct Facebook event cover photo size. Plus, we'll explore the best practices and some stellar examples of Facebook event banners done right to help readers like you save time and stay informed.
Let's get to it.
Why Using the Recommended Facebook Event Cover Photo Size Matters
According to Statista, "Market leader Facebook was the first social network to surpass 1 billion registered accounts and currently sits at 2.32 billion monthly active users."
Facebook event marketing is a big deal. Brands that use it in their marketing strategy know that competition is harsh, and only those who use the current dimensions of graphics will win this battle.
Why?
Because there's nothing worse than spotting a weirdly cropped cover photo, which either looks sloppy or it doesn't make any sense.
What does make sense, though, is that every event image has the right size.
The Correct Facebook Event Cover Photo Size
Are you holding an event and want to get as many people as possible on board?
Event promotion on Facebook is a powerful tool. But there's a lot of work behind advertising successful events. You will need an eye-catching cover photo to tempt your audience. Now the thing is, the ideal Facebook event cover photo size is not the same as the one for Fan Pages or personal profiles.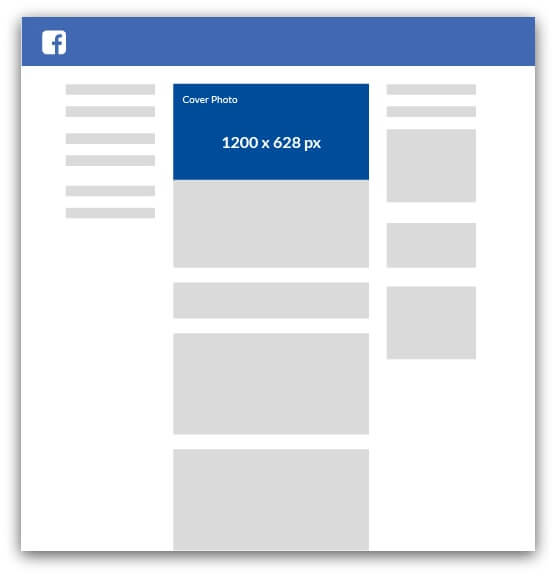 The recommended size for event photos is 1200 x 628 (1.91:1 ratio).
Tips and Trick on How to Nail It
Graphic Design Expert Louise Myers has some practical advice on how to make the best out of your event banners.
"I strongly recommend you use a larger photo! I checked the display size on iPhone, iPad and desktop, in both the Event and the linked Group. Four of these six display at larger than 1200 pixels wide! Friends, you don't want Facebook stretching your beautiful Event Cover Photo," she wrote for Medium.
"I recommend 1920 pixels wide. You can go with the 1.91:1 proportion and make it 1005 pixels tall," she adds.
The Facebook event cover photo size on desktop displays at 1246 x 652 pixels.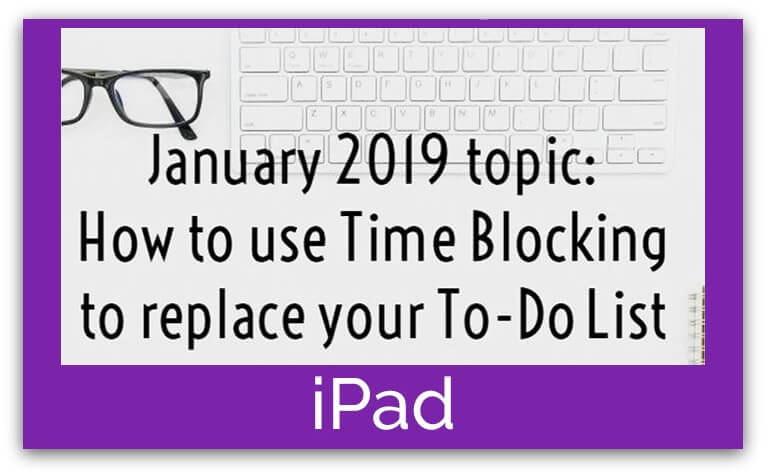 The Facebook event cover photo size on iPad displays at 1288 x 674 pixels.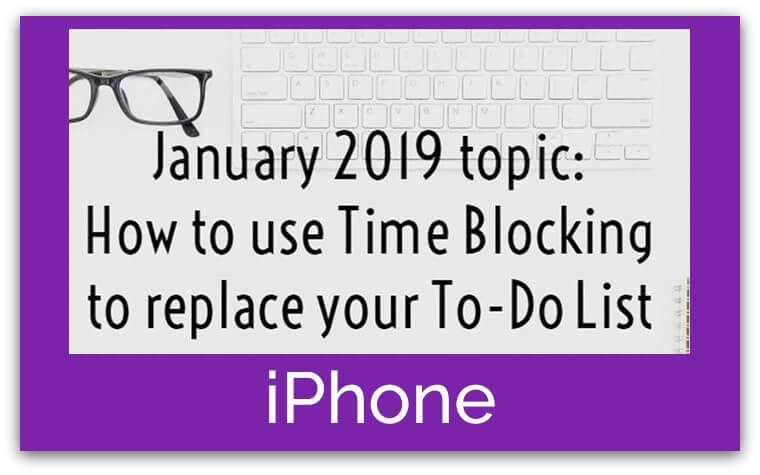 The Facebook event cover photo size on iPhone/mobile.
Digital marketing consultant Dustin Stout has a different opinion. Check out his tip:
"An event cover photo displays at 500px by 262px on desktop. For the best result, however, you can double those dimensions to be 1000px by 524px to ensure that the photo looks great on all screen resolutions."
Maximum: 1000px by 524px
Minimum: 500px by 262px
Aspect ratio: 1.91:1
Whatever you do, take the time to experiment with the Facebook event cover photo size and notice what works for you.
Using Video for Your Facebook Event Banner
Now you can also upload a video for your event cover. It's a powerful way to introduce people to your event and make it shine.
Why?
Keeps people engaged
Conveys more information than a single image
It's shareable
It's convincing
It caters to mobile users who account to up to more than half of Facebook visits
We wrote a lot of content on the undeniable power of video content and video marketing, so I'm not going to insist with the "video is the future" thing (you know it is). But if you ever want to create videos you can use for Facebook events, Lumen5 is your go-to tool. This easy-to-use video maker helps anyone without experience to create engaging video content within minutes.
Things to keep in mind when using videos as Facebook event banners:
Facebook displays videos at the same size as an image cover
You can use standard HD resolution videos, but keep in mind the platform will resize and crop them (users can view in full screen and it will not be cropped there).
For best results, the video must be between 30 seconds and 5 minutes.
How to Add a Cover Photo/Video to Your Facebook Event
Hosts can easily add a cover photo or video to an event. Here's how:
From your News Feed, click Events.
Select your event below Upcoming Events.
Click Edit, then click on the top right of the current cover photo/video.
Choose your photo or video (feel free to reposition it).
Click Save.
Do's and Don'ts for Facebook Event Banners
What makes a bad Facebook event header and how does a fab one look like that will even help you get sponsors? The following table is supposed to help you make the best choices (as long as you use the recommended Facebook event cover photo size, of course).
| | |
| --- | --- |
| DO's | DONT's |
| Clear, attractive images | Blurry images |
| Consistent branding | Generic stock image |
| Right amount of event details | Too much text |
| Transparency | No brand consistency |
You can't have the perfect Facebook event without following some rules. Do yourself a favor and keep them in mind.
Facebook Event Cover Photo Size: Best Practices
Facebook displays event cover images differently on mobile and desktop, so an aspect ratio of 16:9 is recommended to avoid cropping.
#1. Go Full HD
"An image at full HD resolution will also give your cover enough clarity should anyone click on it from the event page. Feel free to go to an even higher resolution to pack in the pixels," recommends Tim Brookes from MakeUseOf.
You can choose one that respects the recommended Facebook event cover photo size from the predefined ones, but that won't give your event a custom feel. There are no built-in video options to choose from. But hey, remember when I said I'm going to share with you some beautiful templates you can customize with your personal touch? Keep reading, it won't be long now.
#2. Center the Text
Here's the thing: squeezing all your text into the cover photo is never a good idea. Event covers are for grabbing attention and sneak-peaks. Even though organizers use slightly different the Facebook event cover photo size, they make sure to keep relevant content (names, dates, locations) centered.
#3. Keep it Simple
Choose an understandable, short name for your event. "The best way to name your event is to follow the 'Artist in City' strategy, points out Event Marketing Tool. Specify the type of event in the title and don't go for more than 45 words (the title will be shortened when displayed in Feed).
#4. Don't Overdo the Description
The same rule regarding the title applies to the description: keep it short and sweet. Ain't nobody got time to read long texts. Plus, Facebook found images with less than 20% text perform better. Briefly explain what the event is about, the fees for attending and a link to purchase tickets.
#5. Double-check Venue, Date&Time and Hosts details
Make sure you don't misspell the venue's name (it's pretty helpful for organic reach)
Double check you have the right date, time and timezone
Add all co-hosts---they can post on your behalf and make important changes
#6. Keep Your Audience in Mind
Facebook events are brilliant marketing tools---when done right.
Think about your target audience and what do attendees expect to gain from the event
Choose the event's graphics and content wisely to make your audience feel like they shouldn't miss your event
Now that you're armed with everything you need to rock those Facebook events, let's see how the pros do it.
Examples of Facebook Event Banners Done Right
Some brands really know how to nail Facebook events. One thing they have in common: they all use the ideal Facebook event cover photo size. Check out some brilliant examples to get inspired.
#1. The Color Run
Not much to say about this one: it's eye-catching, it's on brand, and it looks like people who join this event have a lot of fun. I'm in!
#2. Alaska Airlines Bay to Breakers
Choosing video for the cover was a smart move: it explains everything you need to know about the race while promoting a sense of community, typical for this brand.
#3. The Telegraph Ski and Snowboard Festival
Colorful, intuitive, complex (it has all the details you need for attending)---what else can you ask for?
#4. Pinterest SEO, Best Practices, and Your Burning Questions Answered
I like this simple approach from Tailwind. The choice of adding photos of the hosts makes sense and builds credibility.
Here's the thing. The banner is the first thing people see when they check out an event—so make sure you get the Facebook event cover photo size and design right.
FREE TEMPLATES
Here are the Facebook event templates we promised, courtesy of Canva.
Over to You
In the social media world, things don't really stay still. Facebook is growing at a steady pace. If you want to make the best out of event marketing, you'll need to grow with it.
Since using the wrong pic size can be a deal breaker, don't forget to adapt your content to the recommended dimensions. Use the information we shared and your gumption---you'll get it right.
Alex helps businesses create content that converts users into customers. She flips over wording challenges while keeping her zen. When she's away from her desk, you'll probably find her doing yoga, surfing, reading, camping, or walking her dog on the beach.