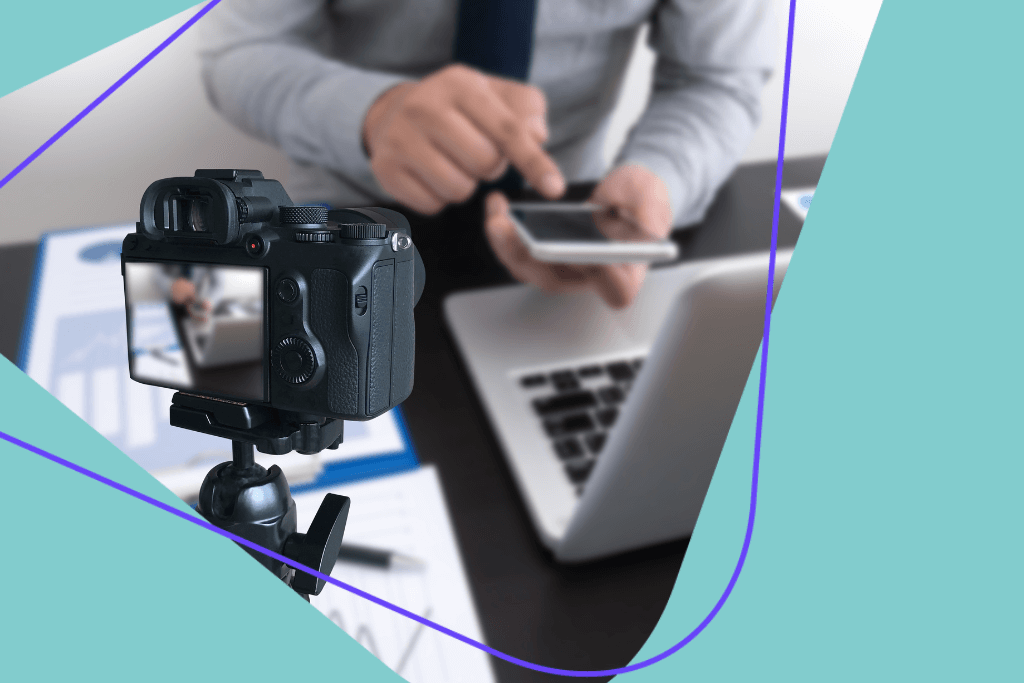 Historically, users have always enjoyed and digested video content in bite-sized clips. With the rise and fall of Vine, to now, the rise of Tiktok, short video seemed to be the new wave. However, lately there has been a popular demand for longer videos. But why the sudden demand?
In 2020, the average number of videos over 20 minutes in length grew 66%, indicating an increasing focus on longer-form educational content, such as on-demand webinars. Social media platforms have slowly started introducing or "soft launching" tools that allow creators to explore and experiment with all lengths of video content. Youtube introduced Shorts, which allows creators to upload clips or snippets of their long form videos, while Tiktok, known for their short 10 second video clips, has increased their upload limit to 10 minute videos.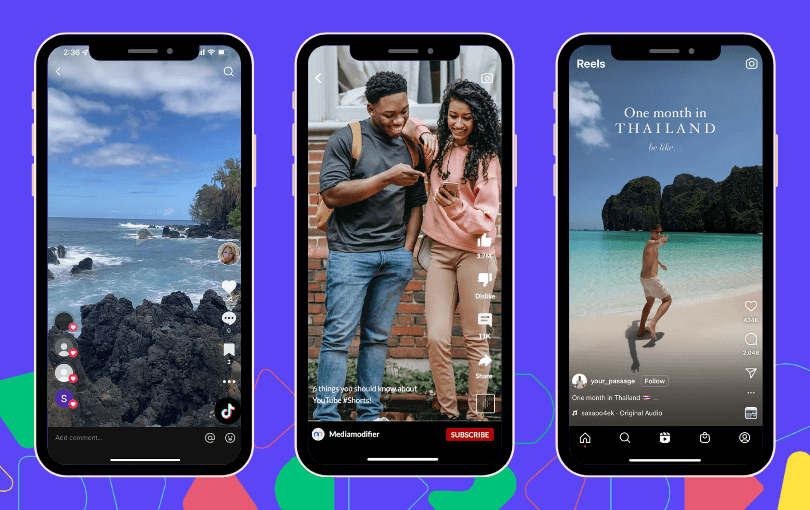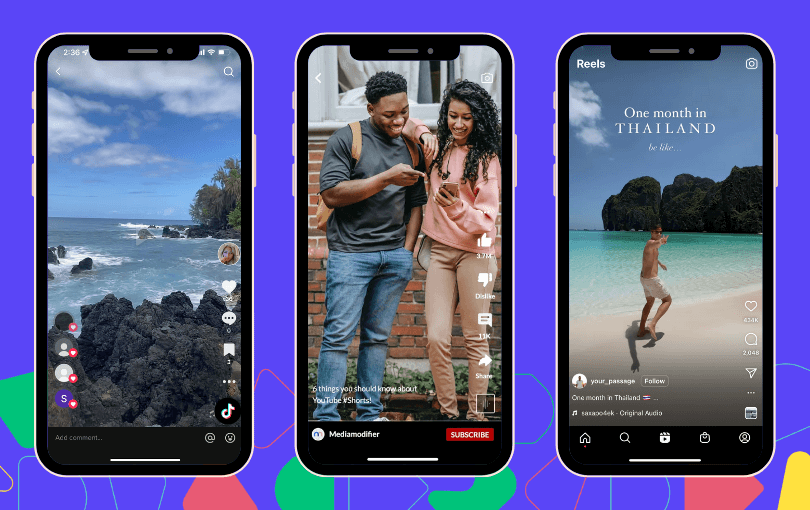 As platforms slowly merge into each other enabling users to create all types of video, users and businesses are able to repurpose and promote their video content more easily.
At Lumen5 we understand the demand for flexibility and for long form content – not only as users but also as creators, and hence.. introducing Lumen5 + 5! Lumen5 videos can now be up to 10 minutes long! 🥳 
According to Vidyard, the average length of all business-related video content is just over six minutes – perfect for educational content, live event recaps, and other ways to creatively tackle harder concepts. We are driven to provide users with a simpler and quicker video creation tool. With our newly increased 10 minute video limit, we are enabling users to tap into their creative powers and create amazing B2B marketing content with more freedom. However, just like there is a good balance between written and video content, that there is a perfect balance for short form and long form videos as well. *chefs kiss*
Why incorporate long-form video?
From how-to videos to onboarding and training videos, here's how to take advantage of our new 10 minute video limit.
1. Thought Leadership
Thought leadership videos can have varying video lengths, dependent on the concept, delivery, and audience. In a more formal setting, such as a TED Talk, a 10 minute video is acceptable and the perfect length. However, for a shorter and more informal delivery, any short form video is more ideal, such as converting any written content to video. For example, here's what Sulzer did to promote their annual report:
2. Live Event Recaps and Webinars
Couldn't attend an event or had two speakers you really wanted to see but their sessions overlapped? Event recaps can easily summarize a multi-day event in an 8-10 minute video, while also providing exclusive insights. A great B2B video marketing strategy is to host a webi-nine, or nine-minute webinar discussing the live event and including exclusive special guest interviews with attendees or thought leaders. With Lumen5, it is easy to repurpose this type of video content, creating short form and long form video content which is pulled and adapted dependent on your B2B marketing strategy. This can quickly net you up to 40% more viewer retention.
3. Training and How-to Videos
Mid-funnel how-to videos should be between two and 10 minutes. There are usually two goals with "how-to" videos: 1) to further educate interested companies or 2) to teach them through a step by step guide how your product or service works. When providing a quick overview or further education, it is important to keep your message concise yet digestible – just enough to peak and keep their interest, leading them down the B2B marketing funnel.
However with step by step guides, providing visual cues and more in-depth descriptions are a best practice, especially with more complex concepts or tasks. For example, Hubspot teaches new users how to import contacts into their CRM contact database. Although importing may seem easy, this video outlines all the steps and different ways to import your contacts, such as through a spreadsheet or importing from another CRM software.
4. Interviews
We love a good interview with special guests or thought leaders in the industry. Interview videos are best when between 6-10 minute video mark, where new viewers feel educated enough, but also vets to the subject can also gain more knowledge. Whether it's a fireside chat with the CEO or a panel discussion with many thought leaders, interviews provide amazing video content that can be spliced and repurposed and promoted on many social media platforms.
5. Company Updates and Messages from the CEO
Would you prefer to watch Tim Cook give a 5 minute update or a 10 minute video update? Personally, I'd like to watch a longer one. Why? Company updates encourage audience members to stay engaged with another touch point avenue.
By adding a face to the name, a company can humanize their brand by showcasing their company culture and values. Whether it's a new product update or an announcement for a special event or day, these updates that are important to the company will also most likely resonate with the intended audience. Providing multiple touch points and relevant video content (AKA no BS) makes users feel special and important. In celebration of International Women's Day, KPMG created a video highlighting their Women in Technology Community's accomplishments over the last year.
6. Testimonies and Customer Studies
Video testimonials are the new word of mouth. Over 70% of consumers trust testimonial videos over a company video, as they demonstrate how your company has helped others who are in similar or alike situations – highly resonating with the intended audience! These help build trust and provide invaluable brand validation, increasing purchase rates by a whopping 74%. 🤯
Testimonials can be a 2-minute video or even a little over the 5 minute video mark, as long as they are relatable to your prospective customers. Testimonials should: a) showcase a company's personality and "realness", b) offer product clarity and use, and c) reaffirm a prospective customer's decision. All good, no bad! In this almost 6 minute testimonial video, learn how PayPal uses UXPin and its Merge technology to scale their design process. What a great way to showcase their product and loyal customer!
---
Because of our new 10 minute video capability, we are able to support the creation of all these video types. Our structured video creation tool allows users to tweak the appearance of a slide, without having to fine-tune a ton of smaller parameters for each change. All due to something called variants. Variants help users tweak slide designs in the simplest and quickest way.
What are variants? Good question! Variants are pre-packaged "guaranteed to be good" designed scenes.
Using colour as an example, in other video creation tools, if a user wanted to get from example A to example B, they would need to click on every element and change its colour. That's potentially ~8 changes, where Lumen5 has a "shuffle colours" button that automatically shuffle colour variations around.
Lumen5+5 makes creating long from video content easy. Changes can all be done with a single click, which is a much better experience when creating long form video content with 10+ scenes.
Ready to create engaging longer form video content? Let's do it together. Level up with Lumen5.