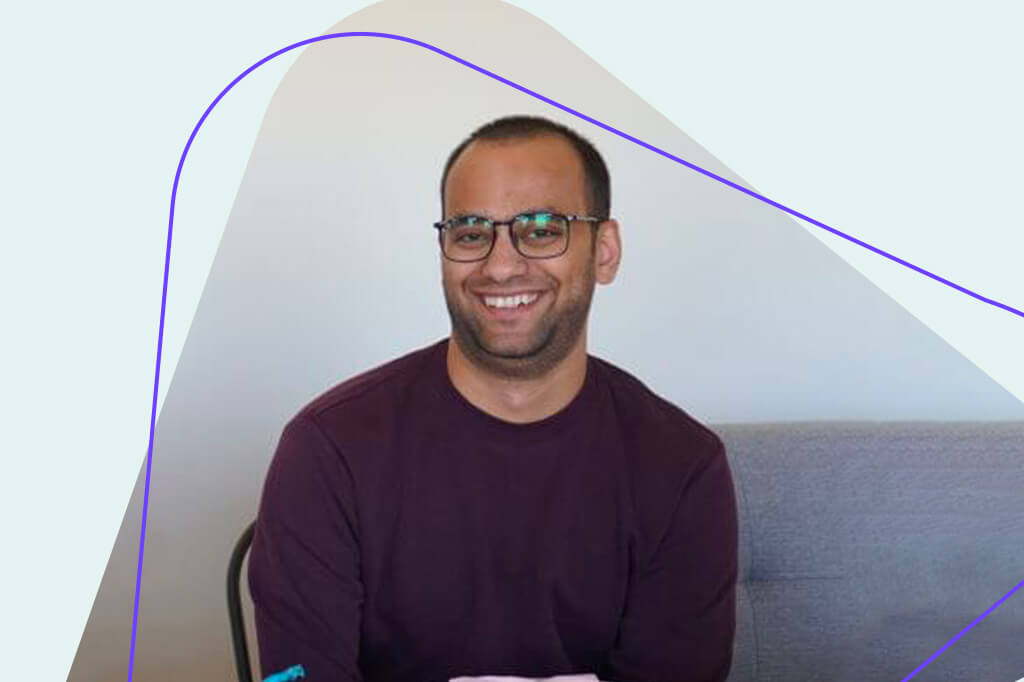 Somil Kumar is a Front End Developer at Lumen5 who's built several customer-facing features. He's travelled the world and settled in Canada when he joined Lumen5 a little over a year ago. We sat down with him to hear more of his story and experiences from working in India's Silicon Valley to becoming a first-time father.
You've lived all over the world: India, the Netherlands, and now Canada. What has that journey been like for you?
I was working in the Silicon Valley of India for five years. At my first company, I was doing solutions engineering, which meant lots of travel across the country and many different clients. At one point, I was working with the world's second-largest chip producer, Synopsys, and rolled out an application for them. It was my first time making an application, and I'd thought it would be a prototype, but they rolled it out to all of their employees!
Every time I got promoted, I would have to move to a different state in India, but I learned new things and got new clients with every step taken.
And after India, where did you go?
I got into a relationship (she's my wife now), and we were living together in Bengaluru, then she suddenly got an offer to go to Curacao for work. That was really a challenging job for her and a 24-hour flight from India, which was a huge time gap. Everything felt difficult.
We looked for opportunities where we could be together, and, surprisingly we both got job offers on the same day! So, I decided to go with her to the Netherlands after she accepted a position there.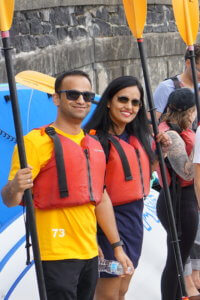 What was the process of joining Lumen5 like?
When I first got a message on LinkedIn from Kristine Pun (Lumen5's People and Culture Specialist), I thought it was by mistake because why would a company in Canada contact me? I explained to Kristine that I didn't have a Canadian work permit, I won't be able to work, and that she'd have to sponsor everything. She said, "okay, let's see how the interviews go, and we'll take it from there."
After that, I had a call with Nigel (Lumen5's VP of Engineering), and that inspired me. We talked about the company's focus, where he sees the company going, and as he described the end goal, it really sparked an interest in me because it was a big goal! And that's what I strive for — I want those kinds of goals and to be a part of that company as well.
When I got selected, I still remember it was late at night when I got the email. I got up from my bed and started reading. Nigel had written a very descriptive email. Usually, when we write descriptive, there's a catch! So I thought, "okay, it's a big email… I'm not sure." But then I read further and realized I'd been selected! 
That's awesome to hear! What did the process look like, coming over to Canada and getting that sorted out?
My wife had been to Canada before to study, so she knew how Canadian immigration worked from that. The process is very easy for a layman coming to Canada! The immigration website is simple to understand, and they have straightforward controls — all the information is out there, so you just have to read through it and just start filling in the paperwork.
How were your first couple of weeks getting started with Lumen5?
In my whole lifetime, I have worked with many different companies and many different lines. Lumen5 was the fastest I've gone from starting to writing code.
I started on day one, and I was writing code by the end of the first day. It has never happened to me in my whole life! The majority of the companies that I've worked with are startups, but Lumen5 was the first company that said, "okay, this is day one, and day one starts with one of the tasks assigned to you." which is something that I looked forward to and that was also fun. It made me feel like I'm here on a focused journey; I'm here with focused people, and that's why I have to do all those things as well.
From a front-end development perspective, the app architecture we have is slightly different from what I'm used to. So, there was a bit of a learning curve, but it was easier because I have good coworkers. I still remember the first few days, Nigel was on leave, but he put Michael (one of Lumen5's Engineering Team Leads) in charge, and Michael was upfront like, "Okay, do you need help? Do you need a walkthrough?" That was really helpful.

I know that during your time here, you've built a lot! What do you think are some of the most exciting projects you've worked on?
The most exciting was creating the waveform-generator library, which creates a little waveform visualization that's used in our audio library. That project was challenging in terms of application architecture, how we were reading the audio file to generate the data, and how we were storing the data and then manipulating it. When the soundtrack plays through, the visualization updates. In the end, it looks really clean!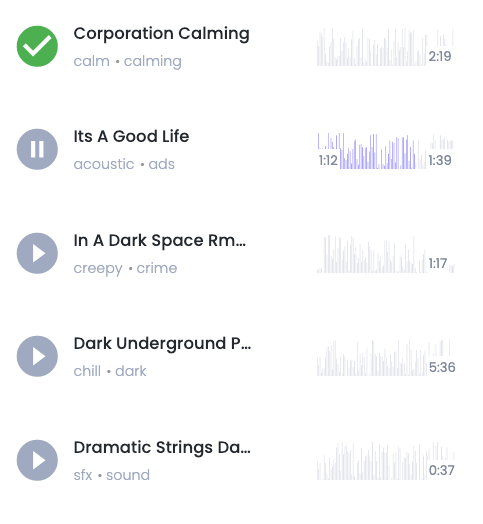 I bet — that sounds complex. How would you describe the Engineering team's dynamic and culture?
I can't pinpoint one word. I have people I call a "Godsend," for example, Doug (Engineering Team Lead) is, for me,  a Godsend — he never uses a mouse for most of the things that he's doing! I didn't interact with him until I started work with the team, and then I understood that Doug really knows this area. It's always fun to watch such an experienced engineer out there. 
We range from experienced to fun as well. At the same time, the team all know what they're doing. For example, Michael came from a very different background altogether, and he has so much knowledge about every part of the application. Actually, he built most of the front end part of the application!
There's just a tremendous amount of knowledge that flows out from the team, and you just have to grab onto it. They really bring out different scenarios, different viewpoints in discussions, which we may have overlooked, or I may have never thought of.
Is there anything in particular that stands out as a highlight of your time at Lumen5 so far?
Most of the things are highlights! But, I think actually joining Lumen5 was the biggest highlight. I was never thinking of even coming to Canada — I came here just because of Lumen5, and I'm staying here just because of Lumen5. Moving to Vancouver was a very big change personally, financially… everything. The joining and journey is the whole highlight.
I love that! I also know that you're going to be a dad soon; how are you feeling about the relationship with work and your new baby coming?
During my time at Lumen5, we had three people on the engineering team become new fathers: Wei, Doug, and David. When David became a dad, I saw how the team reacted towards it and how accommodating everyone was when David wasn't available. The team said, "okay, David isn't here, we're going to tackle this scenario," and everybody was up for it. No one said, "why can't David take this thing?" I feel like that says a lot about the culture of the company and the team. 
I've seen a kind of friction building up in different workplaces, but I couldn't see any sort of friction happening within the team when people were going through this significant moment in their life and becoming dads.
Editor's Note: Somil and Anjali welcomed their son officially in October! He's been taking a well-deserved break on his paid month of parental leave.
That's awesome to hear! Where do you see your career going with Lumen5?
I'm currently learning a bit of Python, trying to be a full-stack engineer so that I can make big decisions on the architecture of the applications, or a tech lead who drives that whole team together.
I love the learning budget. When I joined, Kristine told me that we could take up something or do a course, and the company will reimburse you. That kind of upfront nature of saying, "we want to invest in you as an engineer so that you can invest back into our company or into this cool product that we are building," was really helpful. Initiatives like this motivate us to go in the right direction.
I like that our policies mostly revolve around development, and we are quick on our feet to change as we find better things. At the same time, we're also trying to be socially responsible with what is going around us. That is what I look for in a company.
If someone were considering joining Lumen5, what would you say to them?
I would say that they should join us over a cup of coffee. If you come to our office and talk to a few of us, you'll be convinced.
Interested in joining the team at Lumen5? We're hiring!