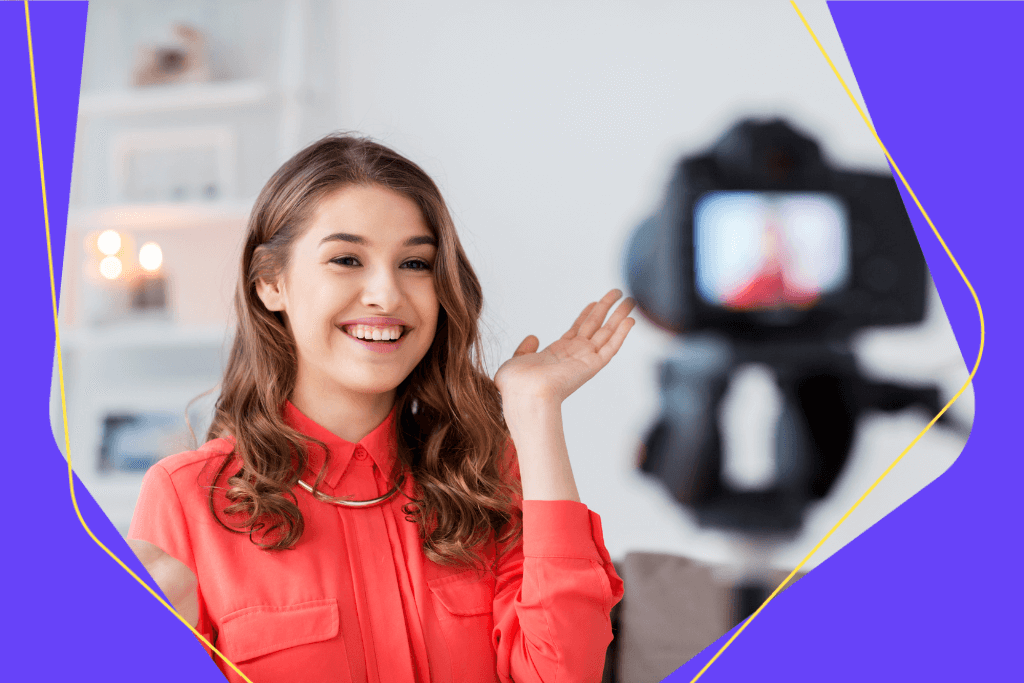 What is a talking head video?
A talking head video is an interview-style video where the speaker talks directly into the camera.
Why are they so successful? Unlike other video types, talking head videos best mimic the richest form of media, face-to-face conversations by adding an extra personal touch: a relatable face. They help create a strong and emotional connection, making the content highly impactful and engaging. Viewers are able to relate quickly and in turn, trust the company more. As per Harvard, emotionally invested customers are 52% more valuable to brands than those who are just highly satisfied.
In B2B, a talking head video can be created by repurposing old content, such as Zoom calls and webinar recordings and clipping little snippets, which are great for highlighting key learnings or summarizing important information.
Some B2B companies will film separately and specifically for a talking head video. But either way, these video snippets and clips can all be combined together to create one final talking head video. By using a video creation tool, companies are able to slice and dice, while incorporating video techniques to make their video POP. 🧨
What makes a talking head video "good"?
It's a common misconception in order to create a talking head video you need great lighting, a HD camera, and good microphone – that's just not true! If you focus more on the content and less on the production value, you'll retain your audience's attention. Much like this one:
---
1) Incorporate lower-thirds, callouts, and cutaways as visual cues and aids
What is a lower-third?
A lower-third is an identifying marker, meaning that it is a great way to introduce the speaker with a name and job title or short description. This pops up at the beginning of your video and disappears until introducing another person or speaker. Something super subtle but crucial to creating that initial connection!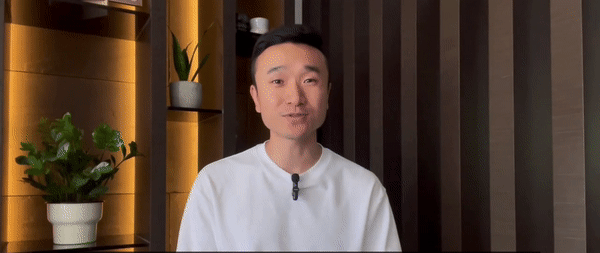 What is a callout?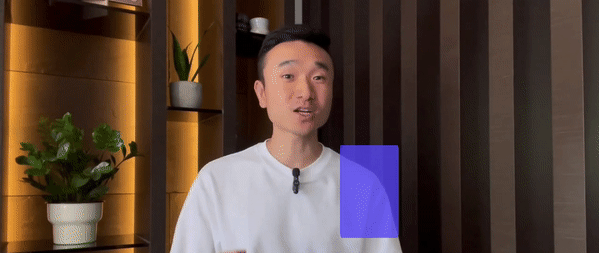 A callout is a visual aid to help highlight key concepts. Whether it's a new term or key takeaway, this pop up box emphasizes its importance and helps viewers follow along accordingly. Usually it's something important to take note of!
What is a cutaway?
A cutaway is used to display something (honestly anything) else other than the talking head. As the name suggests, this scene cuts away from the speaker and shows entirely new footage, such as stock media to set the mood, a meme for funsies, or even your own media.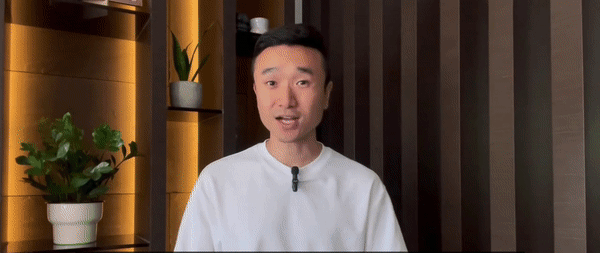 2) Captions are a talking head's best friend 💎
Captions increase your viewership by 80% and increase information retention significantly! Listening accounts for only 15% of information retention, while reading and watching accounts for 85% of information retention. That's a HUGE difference!
Also did you know that almost 70% of videos are watched with the sound off?! Captions make videos more accessible, help viewers focus in, and remember information more easily. They are a must in every talking head video, especially for more complex or serious topics. Ministry for Foreign Affairs of Finland does a fantastic job of including captions in their talking head videos, like this one:
💡✨ Fun fact: this video is also available in Swedish and Finnish! Check out on their Twitter for more translated videos and examples.
3) Break up the "face time" with some text
Much like a text-only video can get quite boring, so can a talking head video with only a talking head. By using title cards or split screens, viewers stay engaged longer. Like cutaways, title cards fill the entire screen, shifting the focus away from the speaker and onto something else. Often title cards are text-based and are used to separate a video into different chapters or to highlight a statistic. Like below: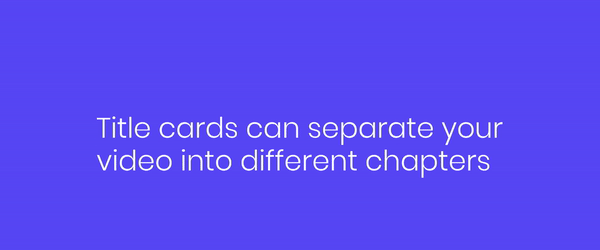 However, split screens provide the best of both worlds: where the speaker is not the main focus but also, not completely disconnected from the audience. By adding a video clip or text on one half the screen, this provides an additional visual aid and re-iterates the message. When used properly, visuals have been found to improve comprehension by up to 400 percent!
---
Don't forget to use icons, multiple media screens, and other video techniques. BUT make sure to use them wisely! Lumen5 provides special scene designs and video templates to help you create your talking head video – or any video! Simply upload your talking head clips and Lumen5 automatically generates captions for you to edit and add video techniques however you'd like.
Mike sums how to create a talking head video using Lumen5 here:
---
Subscribe to learn about everything video.
Let's get you started on your video journey! We're here to help and would love to provide you with more video tips and tricks, while keeping you up to date with video marketing trends.
DON'T WORRY,
providing us with your email does not mean we will be reaching out.