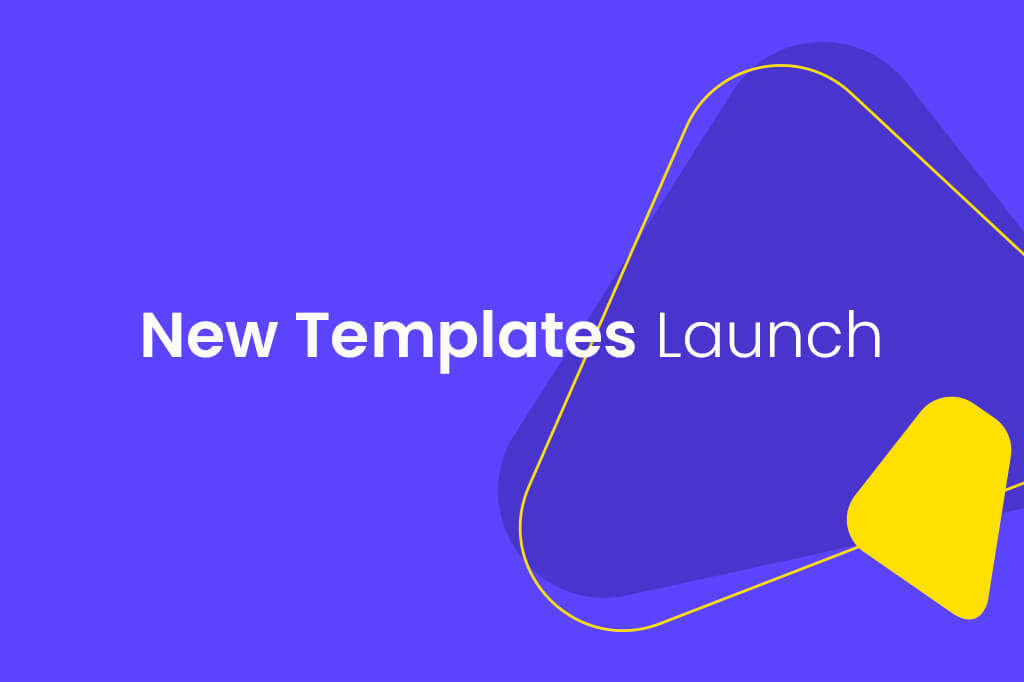 Lumen5 has gone through a few generations of video styling. In the early days, you had text on a media file with either no styling or just a simple, plain bar around it. These videos were fairly similar, which made it difficult to stand out from the crowd.
Our second generation of templates was a huge improvement. Interesting layouts, new text styling, and two tiers of text paired with features like text sizing made creating a unique-looking video much easier. Fancy! Or so we thought…
Fast-forward to 2021 and we're ready to launch a fresh batch of Lumen5 templates!
Templates: The Next Generation
We're rolling out the first three next-generation templates with all-new capabilities, including multiple text boxes, dynamic background animations, and beautiful media overlays.
These new templates are our best expression of what makes Lumen5 different. We do the hard work for you to make sure your video not only looks great, so you can focus on telling your story.
Just like before, you don't have to worry about finicky things like animation timing, transitions, making sure text is in the right spot, or applying fonts and colors on every scene. 
The variety of scene designs available are perfect for telling longer stories with video while keeping the viewer engaged. 
These templates are the first of many to come this year. We can't wait to show you more of what we've been cooking up!
Template One: Brilliant
Create brilliant videos with the Brilliant template. Click here to get started! 
Template Two: Vivid
Check out the Vivid template right here!
Template Three: Ascend
Lumen5 is the go-to online video maker for a reason. We push the boundaries of fast, effective social media video creation and always listen to customer feedback that helps improve our product. If you have any thoughts to share or questions about the new templates, shoot us an email.