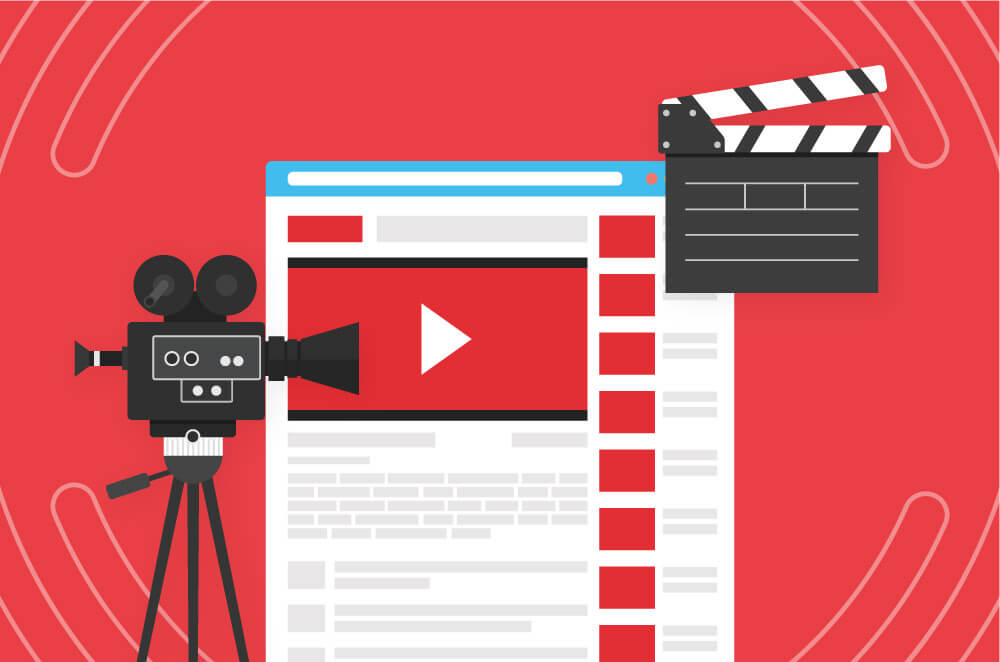 Ask any Youtube creator, and they'll tell you the same thing: editing is one of the most important parts of post-production. But there is more to editing than meets the eye. Those who want to breeze through it know they can't do without the proper Youtube video editor tools.
In this article, we talk about how to hook your viewers with eye-catching Youtube videos and kill that editing game using the best Youtube video editors.
The Best YouTube Video Editors
You must be wondering what editing software YouTubers use the most. Before we jump to it, there are some things you should consider when choosing a Youtube video editor.
What kind of projects are you working on?
Do you need a straightforward tool for basic edits or complex ones?
What platforms are you using?
How much are you willing to invest in getting the most out of a YouTube video editor?
Without further mentions, here are our top 7 picks that run the show: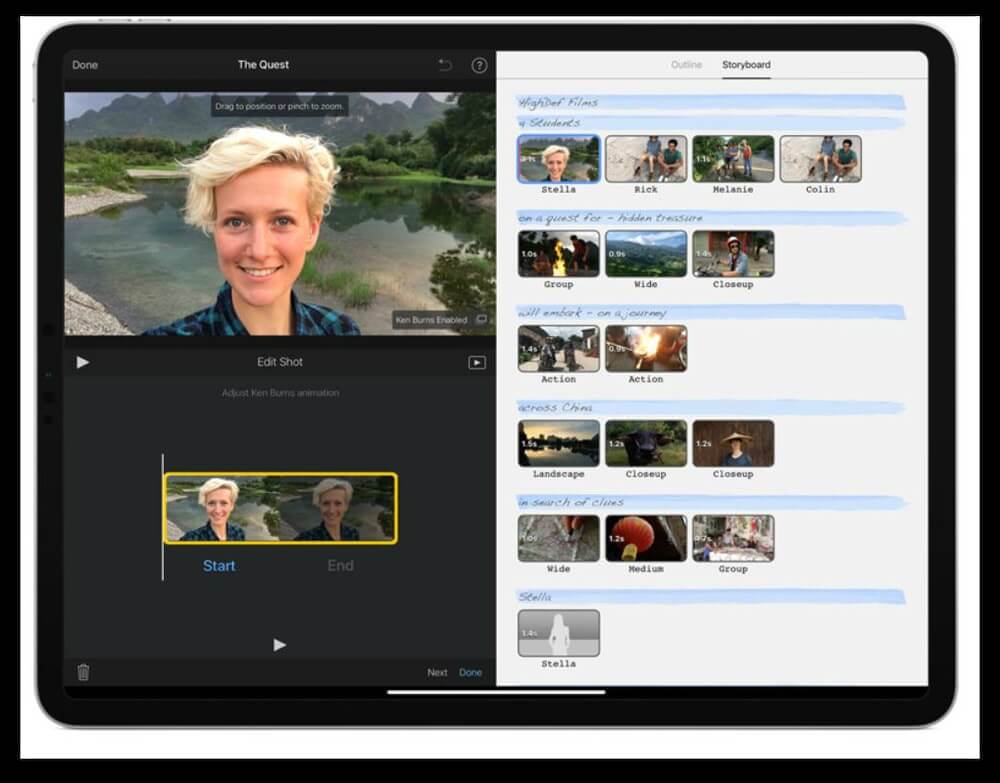 The classic Youtube free video editor that lets you create Hollywood-style trailers and stunning 4K-resolution video clips. Also, a perfect choice for beginner YouTubers who are new to intros, transitions, and filter selections.
Pros:
4K video for stunning cinema-quality films
Highly accessible and easy to use
Has a powerful mobile version that allows you to edit from your iPhone or Android
Extended collection of animated titles and credits
Ten creative video filters too choose from and add a cinematic touch
Clean and welcoming interface
Rich in features
Straightforward sharing options
Cons:
Only available for iOS
Limited editing features
Interface not customizable
User Review:
"iMovie is great for people that are not tech-savvy. It's simple to figure out and navigate around. It uses icons to help you know what to click on—for instance, when uploading to YouTube, there is an icon to click for ease of use. It is great for your basic movie editing needs." – Tamara S
Price: Free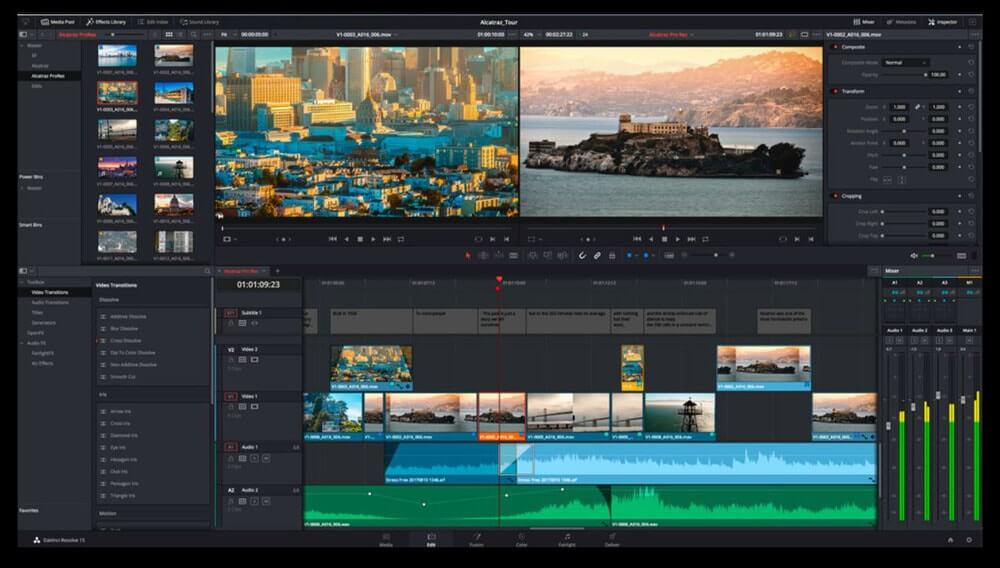 A pro-level YouTube video editor including four high-end video-production modules for editing, color correction, audio production, video effects and motion graphics. "The Basic features […] are easy to use. Anything beyond the basics, though, and you'll want to consult the manual," highlights Tom's Guide.
Pros:
Available for Mac, Windows and Linux
Free with no limits or watermarks
Intuitive interface
Great for color grading, compositing and audio production
Its integration with Fusion offers a 2D and 3D workspace with tools for compositing, painting, creating particle effects, keying, rotoscoping, adding text animation, tracking and performing stabilization
Cons:
High-end graphics functions require a powerful PC
No direct export to social media
Big learning curve
The free version lacks a few modern features
User Review:
"I use DaVinci Resolve to edit promotional videos for my own artwork, to edit other artists' videos, and videos for submissions to grant applications. Most of these videos use multiple camera sources, sometimes up to 10. They are regularly from a variety of cameras and the software has to sync all the angles up and allow for color correction to make the clips look similar. I have used Final Cut Pro for about 15 years but switched to DaVinci primarily for its color correction capabilities. It also does an excellent job syncing a variety of sources up." – Verified User
Price: Free
Whether it's social media, YouTube or 4K film projects, Lightworks is the tool to edit videos that stand out from the crowd. Let us just tell you it was the software of choice for editing The Wolf of Wall Street, LA Confidential, Pulp Fiction, Heat, Hug, The King's Speech and other legendary movies.
Pros:
Simple & intuitive user interface
Suitable for Windows, Linux & Mac OS X
Easy timeline editing & trimming
Lo-Res Proxy workflows for 4K
Real-time ready to use audio & video FX
Publish to your YouTube account
Broad file format support including variable frame rate media
Grade your sequence professionally utilizing up to 32bit GPU precision and histogram tool
Cons:
Limited export formats for the free version (MPEG or H.264 files up to 720p resolution)
User Review:
"I primarily used Lightworks for editing tutorial and gaming videos. One aspect of Lightworks I like a lot, and the reason I recommend it frequently is the free version. It's enough for almost all beginning editors despite the limitations. The dynamic workspace also works really well and I like the flexibility in organizing windows. The interface can be a bit confusing at first as it doesn't operate like most NLE interfaces, but once you get used to it, it's not too bad. I'd recommend starting with the trial and comparing it to other video editing programs like Adobe Premiere, Final Cut, Vegas, Media Composer, and Edius." – KC M
Price: Free version + Pro Plan starting at $€19.99 /month.
An elegant Youtube video editing software any user can learn to use, regardless of their skill level.
Pros:
Compatible with Filmstocks effects store
Available for Windows and Mac
Supports 50+ formats
Intuitive, user-friendly interface
4k editing support
Burn your project to a DVD option
Basic editing tools (GIF support, noise removal, reverse mode, social media import, speed control, color tuning, frame preview, etc
Advanced video editing tools (PIP, Audio mixer, advanced text editing, green screen, screen recording, split-screen, 3D lut, tilt-shift, video stabilization, audio separation, scene detection, etc.)
Highly accessible to beginners
Cons:
Can't import and edit 360-degree videos
Doesn't track moving objects
Doesn't configure audio for surround sound
Doesn't suit all the needs of professional Youtube editors
Missing advanced features like closed captioning, Multicam, storyboard editing
User Review:
"Filmora is used at my organization for basic video editing to pitch investors and show the progress of our systems. It is used primarily by myself and, at times, some of my coworkers. We typically do not need to do much actual editing of videos, but we sometimes need to splice videos, overlay audio, and add annotations to the video. Nobody at my organization is an expert at video editing, and we were looking for the easiest software to use." – Bill Greganti
Price: Several plans, including a free one and a one-time purchase for €59.99.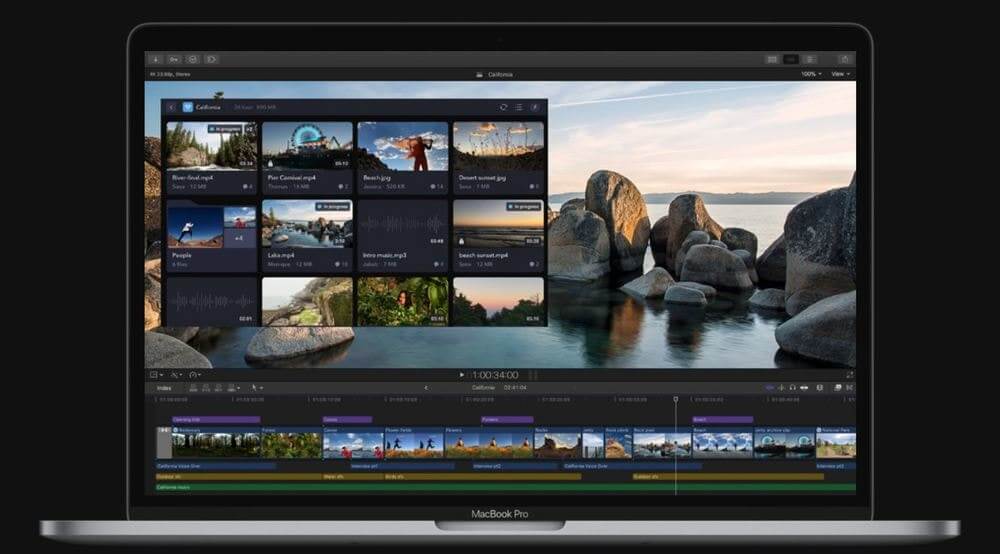 Apple's Final Cut Pro is a revolutionary Youtube video editing software designed to fit any video need. It's intuitive enough for new users and sophisticated enough for pro video editors. If you're ready to graduate from iMovie and move to a more powerful Youtube video editor, this is it.
Pros:
360° video editing
4K HDR support
Stunning aesthetics
Advanced video editing features & functionality
Motion Graphics templates
Innovative magnetic timeline for faster, easier editing
Improved reliability when sharing to YouTube
User-friendly interface
High-quality built-in resources/templates
Professional lighting and color correction
Automatic uploads to YouTube
Cons:
Only available for Mac
No dedicated save function, only autosave
User Review:
"I am in the media and outreach department of my organization and we use Final Cut Pro X to edit all of the videos we put out on YouTube. We currently put out one video a week. There are no other departments in the organization that use Final Cut Pro X. The problem that it addresses is it gives me a powerful platform to create a video exactly how I want it to look with the built-in tools. Plus, it gives me the ability to install numerous plugins to expand the functionality. I also use Final Cut Pro X to edit a weekly vlog video on my own YouTube channel." – Seth Paine
Price: $299/one-time payment (with a 30-day free trial).
Bring editing to the mainstream and say good-bye to shaky footages with one of the best 360-degree movie makers. Suitable for beginners, causal users or professionals alike who need a reliable Youtube video editor.
Pros:
Robust stabilization, motion, object tracking and titling
Fast rendering
Complete format support
360 video stabilization
Advanced editing control over 360-degree footage
Video Collage Designer feature
MultiCam Designer feature to switch between footage shot from several cameras
Multi-key Sampling Chroma key editing for green screen editing
Best Matched Profile to select the video profile that best suits your video
Creative video blending
One-click color correction, intelligent color match and color grading
Easy upload to Youtube
Cons:
Only available for Windows
Can't trim video within the source panel
User Review:
"I use PowerDirector for all of my editing needs. I have two different YouTube channels and I've found that this program is just as good as their competition (that charges much more). It looks, smells, and acts just like any high-quality editing program but without the hefty price tag. I've been using this program for years and although the platform still looks the same, the continual improvements make it a great value for anyone wanting to make professional-looking videos on their own." – Chad Von Dette
Price: there are three stand-alone versions and two suites; the basic starts at $69.99.
Animoto makes it easy to create and edit videos that get your brand noticed. From slideshows, recipes, tutorials, promos, marketing and square videos—Animoto handles the job like no other, but with a few limitations. If you don't have high editing demands and money to invest in high-end software, this Youtube video editor does a fine job.
Pros:
Stock and music library
Quickly customize colors, text, aspect ratio, styles
Pre-built storyboard templates
One-click voice-over tool
HD downloads at 1080p.
Instant share on social media
Easy to use
Strong online community
Easy social media integration
Polished looking videos
Cons:
Not suitable for high-demanding video editing
Can't make subtle changes to one frame
Limited edit styles
Lack of features for editing individual clips
User Review:
"Easy to pick up, edit and create videos and add auto links to social media. YouTube uploading is very good. Negatives or areas to improve: pay as you go price point is a little steep, the annual price point is almost 50% off. As an occasional user, I suggest a slightly lower price point may attract more customers or consider a quarterly payment option. The number of stock images or videos you can use is low—we used our own where needed. All in all, this is an excellent product for creating content for social media and networking sites or your own website." – Matthew Hayward
Price: Starting at $33/month (free trial included)
These are the top tools for Youtube video editors who know their stuff. Now look, we get it. Editing is not always smooth and if you're in this game for real, it's time to get ahead of it.
Let's dive deeper into the editing phase and how to make sure you rock it.
How to Edit Youtube Videos Like a Pro
Once you know how to edit YouTube videos professionally, you'll notice at least one thing:
Your channel starts to grow (a.k.a—your dreams come true).
By learning how to edit your videos, you will be able to hold viewers' attention longer, increase your watch time and rank higher in YouTube's search results. Not to mention your channel will look more polished.
But there's a science to professionally editing videos. We did some asking around and gathered some nuggets of wisdom on how to do it in style.
We talked about the editing process, but every Youtube creator knows there's a lot happening before it. Last but not least, let's go through the basics and how to make sure your Youtube get the attention they deserve.
What Makes a YouTube Video Stand Out?
It's not too hard to see why video content rocks.
"Consumers like it because it's easy to digest, entertaining and engaging, and marketers like it because it can give a potentially huge return on investment (ROI) through many channels," points out the Digital Marketing Institute.
With 1.9 billion monthly user visits and an average of eight minutes and 41 seconds people spend each day on the platform, no wonder Youtube is a crowd-pleaser. (for more juicy Youtube stats, check out our last post).
Youtube creators use video content as a powerful way to tell their story and engage with their audience.
However, in this world chock-full of content, it's becoming more and more challenging to stand out. Youtube specialist Sunny Lenarduzzi knows the struggle is real. She shares some super actionable steps on how to create noteworthy videos and kill it on YouTube:
1. Don't Overlook the Thumbnails
"The things that you can do to differentiate your thumbnails from the other videos […] is to use bright, colorful backdrops, big, bold text in your thumbnails," suggests Sunny.
2. Consistent Brand Editing
Whatever you do, "make sure that your videos are aligned across the board, so people know it's your video without even knowing it's yours," says Sunny.
Hint: be consistent and use the same text color and font throughout your videos.
According to Sunny, "Creating some sort of a style and brand around the editing you do in your videos is going to help you stand out on YouTube. It will make people familiar with your style of content so they want to keep coming back."
3. Your Description Style Matters
"Set up your description in a similar way every time, so people get used to it and they know it's your style. It makes them more apt to click on your video and actually watch it," says Sunny. Plus, "every little bit of consistency that you can add into your videos will help you outperform other people in your niche," she adds.
4. Leverage Other Platforms
Sunny thinks "the way to making your videos stand out on YouTube is actually getting off of YouTube." Pay attention to how other platforms work and "Play to the strengths of each platform—that's the best way to share out your video to get the most eyeballs and traffic sent directly to YouTube."
Hint: Call to actions (CTA's) are huge. Make sure your social media posts always send people to go check out your YouTube channel.
And if you're ever looking to create videos for social media that turn heads, Lumen5 is your platform.
And here's one aspect that (almost) goes without mention:
5. Focus On The Knowledge Aspect
Research shows 70% of millennial YouTube users watched a video to learn how to do something new last year.
Google is investing $20 million in educational content through its Learning Initiative, which will pay Youtube creators to make more explainers, how-tos, lectures, etc. Sounds like the perfect opportunity for Youtube creators to share more knowledge with their audience (and make some $$$).
Back in the days, post-production meant spending a lot of cash on professional equipment. Nowadays, you can edit your videos using free or low-cost Youtube video editor tools. 
Whether you want to string a few shots together or you're a pro user who needs top rate editing, we hope you'll find one Youtube video editor for your own needs (and make your mamma proud).
Over to You
Editing is a brief process—said no one ever. A solid YouTube video editor will help you make it easier and hone it to a sharp point.
So what's your favorite Youtube video editor? Feel free to start the conversation and comment below.