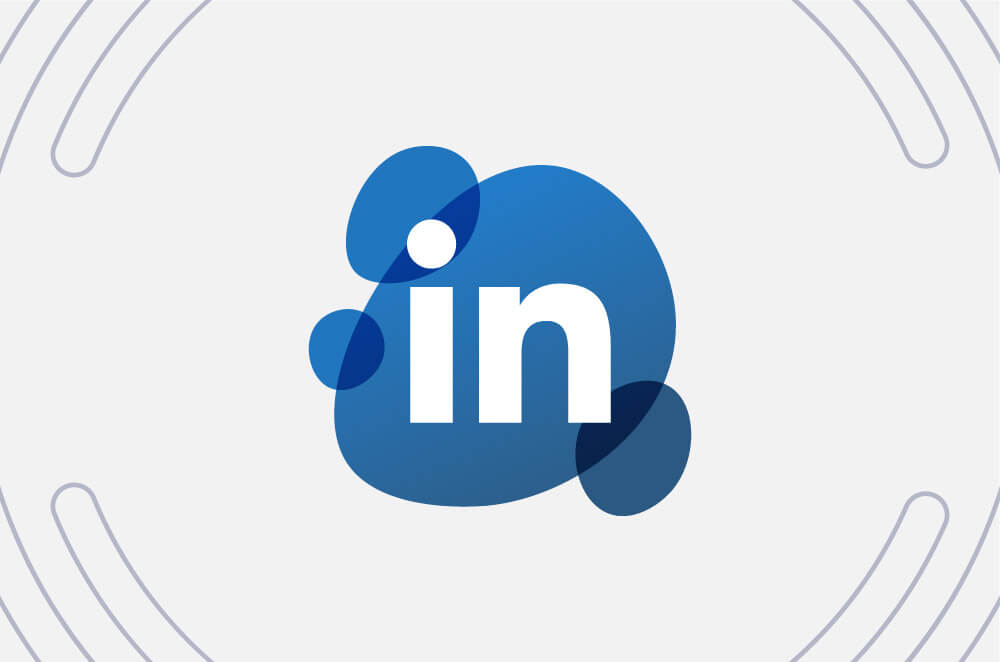 There are many reasons why video marketing rocks.
People don't just love videos' versatility; it's the real-life representation that lures them in, asking for more. From a business standpoint, videos are excellent tools to promote your brand.
In 2017, Wyzowl's State of Video Marketing Survey revealed that 63% of businesses were using video in their marketing mix. One year later, the number rose to 81%. In 2019, we're looking at 87%. Research from Aberdeen Group shows brands that use video marketing grow their ROI 49% faster than those who don't.
Video is powerful. And LinkedIn knows that.
That's why two years ago, they rolled out LinkedIn video — an excellent feature for users who want to create video content on the fly and share it on their timeline.
What followed is pretty cool.
According to Katie Sehl from Hootsuite, "In one year, LinkedIn native video posts generated more than 300 million impressions on the platform. They also earn an average of three times the engagement of text posts. Plus, early findings from LinkedIn's beta program show that LinkedIn videos are five times more likely than other content to start a conversation among LinkedIn members."
Make no mistake—LinkedIn video is here to stay. To leave them out of your marketing mix is simply a bad move.
We're about to tell you everything you need to know about how to use them to increase brand engagement and propel your business.
Is LinkedIn Video More Engaging Than Embedded Videos?
The answer is yes.
LinkedIn users engage through messages on updates and lengthy content (industry reports, long-form articles, etc.). That's just limiting. Plus, not everybody has time for long-form B2B content—not when you can deliver clear and concise information in a more engaging way.
HighQ's 2017 report on video marketing reveals 75% of business executives watch online videos at least weekly. And 59% of them agree that if text and video are available on the same topic, they'd likely go with the video.
Video builds trust, reinforces your brand and gives people a better sense of who you are. There's a better chance people will connect with you after watching your videos, which can open doors for new business relationships.
That's why LinkedIn video is such a big deal.
Let's see what are the other benefits of using LinkedIn native videos and how to make the most out of them.
LinkedIn Video Provides Customer Insights
LinkedIn videos come with all the robust built-in analytical capabilities of the platform.
Marketers use them in their search for demographics like job title, employer, industry, seniority, job function, etc. But this data can benefit you in other ways, not just when you're looking for new talent. You can use it to fine-tune upcoming video content for better targeting.
LinkedIn Prefers Native Video
Back in the days, the only way you could share your content on LinkedIn was through a YouTube or Vimeo link. Those videos no longer receive the same level of engagement that LinkedIn native videos do, thanks to the autoplay in-feed that grabs attention in no time.
LinkedIn's algorithm drives up the visibility of native video content over embedded videos. Trust us; you want to be on board of it.
How to Use LinkedIn Video
You can either create a video or choose one from your library. On mobile, you can record and post in-app, whereas on desktop you need to upload a pre-recorded video.
"After posting a video you'll have access to audience insights, including how many views, likes, and comments your post is receiving. You'll also be able to see the top companies, titles, and locations of viewers," says Hootsuite.
LinkedIn has three places where you can upload videos: your Profile, LinkedIn Publisher and Updates.
Here's how.
#1 LinkedIn Video on Your Profile
Uploading a video to your LinkedIn profile is a great way to build your brand credibility and show your audience what you can do.
Professionals use it to show why they're the best in their field.
If you're a high-level executive you can use the space to introduce your brand and showcase your signature products. It's the best spot to feature your media clips, interviews, and testimonials.
#2 LinkedIn Video in Publisher
LinkedIn's Publisher is known for the long-form, in-depth content that sets the platform apart from others.
Therefore, this is the place to upload relevant and professional videos.
You can upload webinars, a longer how-to video you have on YouTube or a repurposed blog post you made with Lumen5.
Note: You'll need to include at least 400 words of text for each video. You can use those words to explain your video and add a call-to-action.
#3 LinkedIn Video in Updates
The way to upload LinkedIn videos in Updates is similar to how you do it on Facebook. Video updates will show up in your timeline just like they do on Facebook.
But there's a catch.
Don't forget a timeline is a crowded place. Here's our advice:
You need attention-grabbing videos that stand out on their own.
The timeline is also the place that has the most reach. Keep it for brand awareness and thought leadership content.
How to Make The Most of LinkedIn Video
So, now that you know why you need LinkedIn videos in your life and how to use them, the question is:
What should your LinkedIn video strategy look like?
Your options are endless. All you have to do is try it out and take the time to notice what works for you.
For example, you could do live videos on LinkedIn to offer a quick tip or highlight an event you'll host.
Whatever you do, keep in mind it's high-quality videos that get the most views. There are several video creation and editing tools you can use. With Lumen5, you can create professional and engaging videos from existing blog posts or from scratch in less than 10 minutes.
Take a look at this LinkedIn video Forbes created with Lumen5:
One more thing.
LinkedIn is a business-focused platform. If your brand is the same on LinkedIn as it is on Facebook, and you share the same content, you can use the same videos. But if your Facebook audience and videos are more casual, you'll need to create different video content for your LinkedIn page. The key is to make sure your video content is relevant to your LinkedIn brand.
When it comes to your LinkedIn video strategy, keep the following in mind:
Your videos should be candid if you want to form a personal relationship with your viewers (candid videos don't come off as self-promotional)
Try to keep videos under 5 minutes (unless it's a training video)
Use subtitles (many viewers watch videos with the sound off)
Stick to one view: landscape, vertical or square
LinkedIn Videos That Engage
Creating LinkedIn videos is a piece of cake—it's the content that you need to nail.
Here are some video topics to increase your engagement on LinkedIn.
Tell And Share Stories
Video is the perfect medium to tell (and sell) stories, especially brand stories.
LinkedIn is geared toward professional growth. It's the ideal platform to share key insights on professional development.
Here's some food for thought from Dave Gerhardt, VP of Marketing at Drift:
Offer Quick Tips
Social media, in general, is a good place to share tips and how-to videos for those looking for high engagement.
Here's a clip of Gary Bradt, a Keynote Speaker and Writer, on sticking to your company values:
You can even start a "quick tip series" and give one good tip weekly.
Showcase Industry Events
Industry conferences are big right now. If your company is hosting an event or you're taking part in one, let your audience know and give them an inside look at your activities. It will show you have your finger on the pulse of the latest events in your industry.
Christina Lewis, Founder & CEO of All Star Code, gave her audience a preview of a talk she held last year.
Spotlight New Technology or Products
LinkedIn videos are a good idea if you want to do product demos or highlight a related product or service.
Check out this quick product demo presented at the Inbound 2017 conference:
Show off Your Creativity
Creativity on social media is huge, especially when you can use it to highlight the behind-the-scenes of what you do.
For example, if you're a public speaker, artist or writer you could do a video time lapse like the one Edwin Rhemrev, Universal set designer did to show a day in his life. Pretty cool, right?
Check out this behind the scenes video from an employee at Keenan Welding and Fabrication. The clip shows a new hire belting out opera while at work. What a fun workplace!
Interview Industry Leaders
Take the opportunity to promote and share the pros' expertise on LinkedIn. This stuff is powerful. LinkedIn influencer, Allen Gannet uses LinkedIn video as one of his book marketing strategies to land a publisher.
Below is an interview between Allen Gannett and the VP of Marketing at the Content Marketing Institute, Cathy McPhilips. Allen bumped into her at a marketing event and took the opportunity to ask her some stellar questions. These type of short, crisp videos get crazy engagement.
Repurpose Your Blog Content
If you want to send traffic back to your site, you can post short video clips with the main points of your blog posts. By telling people what the post is about you attract them to go an read your blog post.
Ready to Engage with LinkedIn Video?
We live in an online world where brands and companies need to put their face, personality, and voice out there. Online video is the best way to do that as it establishes trust and credibility—the two crucial components to building strong personal relationships with consumers.
It's time to get ahead of the game. Using LinkedIn videos to boost your image on the world's largest professional network is simply your next best move.