 Keep your brand consistent, get dynamic with the Curly template and create unlimited videos. Check out the video below and dig deeper with the details underneath – it will take you less than three minutes!
---
Set Your Brand Once, Get Branded Videos Forever
For Premium users and beyond, Lumen5's new brand kit means that your videos will always look and feel like your brand, including your unique set of colors no matter which template you use. So set your colors once and you can explore as many new templates and animations as you like. 
Set your brand one time, including colors, watermark and fonts.
Then the possibilities are endless! See sample brand changes completed, in seconds!
Note that the brand kit is only available for paid plans, Premium and up. Upgrade now to access it.
---
Wow Your Audience with the Curly Template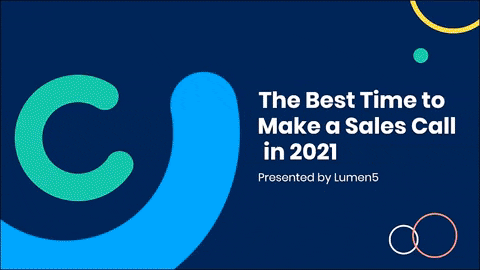 The new Curly template features stunning graphics, rounded transitions and delicious colour selections. With it, you can make your brand dynamic in the eyes of your audience. And Curly's just the beginning; our brilliant design team is working hard to create gorgeous new templates for you on the regular. 
---
Get Unlimited Marketing Results with Unlimited Videos 
No matter what plan you are on, you can now make unlimited videos. After that, the sky's the limit! 
---
Find Your Media Quickly 
Find your media quickly by tagging your uploads. So whether you upload them one at a time or in bulk, tag them in no time. Then, once you need them again, just search on the tag. 
---
Faster than Ever 
We have made several performance improvements that have made Lumen5 snappier and more responsive, and some of our favourite users are noticing already. 
---
Thank You!
Thank you for trusting Lumen5 with your most powerful content. We are looking forward to doing more beautiful things together!