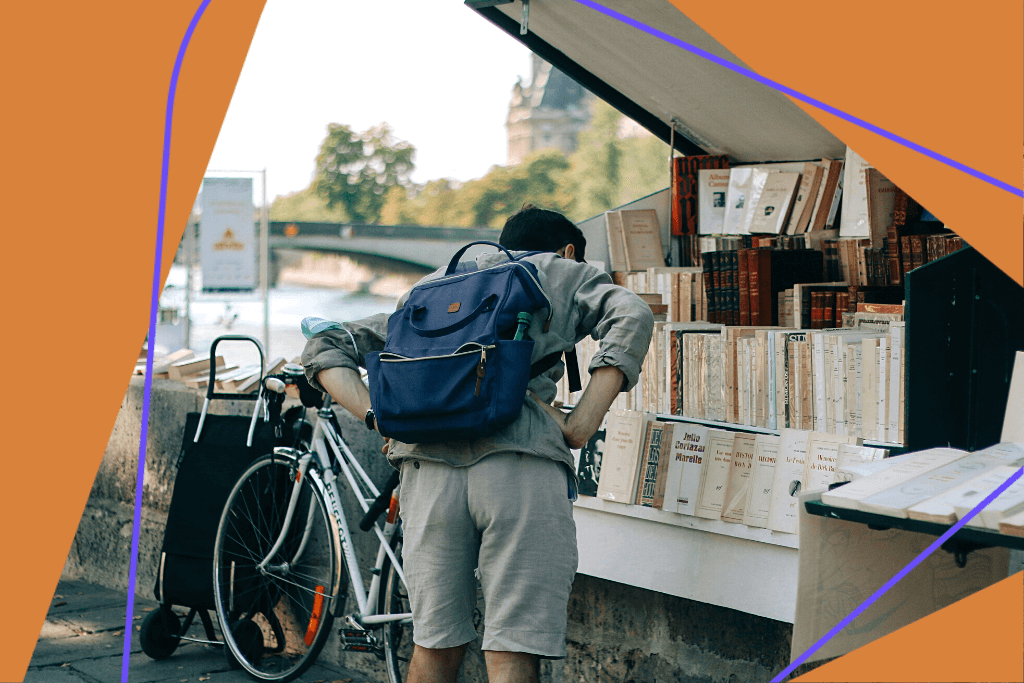 How has the Buyer's Journey Changed?
Buying is more than just purchasing. There is a process behind every purchase. And behind every process is a group of decision makers. In the most ideal world, this would be a very streamline process. But with new buyer behaviours evolving into the new buyers' journey and the world navigating through a looming recession, 75% of B2B buyers describe their purchasing process as "difficult" or "complex".
Majority of brands (55%) consider more than one vendor for each purchase. And according to Gartner, only 17% of that is spent talking to actual humans. But within that, only 5-6% of the entire B2B buyer's journey is spent talking to one vendor.
So what's a brand gotta do to be on top? Or as Tyra Banks asks..
You wanna be on top? Do you have what it takes?
What do B2B Buyers Really Care About?
Buyers care about being seen and being heard.
In one of our most recent blogs, we interviewed other B2B Marketing Experts and found out that buyers buy from whomever they feel they can trust. And that's all they care about. PERIOD.
It's not the actual product or price. The deciding factor: How will this company support me? How IS this company currently supporting me? B2B buyers want to feel seen and heard throughout every stage of their unique buyer's journey. And with specific and targeted B2B content, marketers can address one of these three reasons:
3 Reasons Why B2B Buyers Buy
1) Pain-based: I have a need and I need help fixing it. How?
Chances are, buyers are feeling pain in at least one of these four pillars: productivity, financial, processes, or support.
Though there are possibly multiple pain points, an example of this is a content marketer needs to produce blog content but also post 4 times a week on 3 different social media platforms. How can a content marketer repurpose and distribute their content while creating new content? Possibly there is a software tool to help re-purpose their original content for better distribution, and keep track of all their tasks, to-dos, etc.
How to Position Content for Pain-based Buyers: Our solution can resolve your pain.
Leverage the power of emotional marketing. By using emotional storytelling tactics, such as positioning content around the buyer's emotions – their attitudes, pains, and frustrations, brands can create deeper connections and lasting impressions.
Use emotions to tell the story. For example, instead of creating a product video that lists all your solution's features and benefits, tell a story and make your customer the hero. Show their struggle and address their pain points before using your solution vs. the relief and joy after using your solution. The goal here is twofold – to trigger an emotional connection and to create brand differentiation from competitors with engaging video content.
2) Disruption-based: I'm doing my task well, but how can I do this more efficiently and effectively?
For example, a social media manager needs to create daily posts for various social media platforms and clients. They are currently managing 3 clients and would like to take on more however, they recognize their limits. How can they maximize their time and possibly manage more? Perhaps a scheduling tool to help streamline their workload or offload a specific task..
How to Position Content for Disruption-based Buyers: Our solution IS the better way of doing things that will help you hit your goals.
What better way to tell buyers than to show them? Validate your solution through the storytelling of others. By serving buyers the perfect messaging, at the right time, and on the right channels, you can inspire them with how their day-to-day can be improved.
Whether its taking external reviews and re-distributing these successes into tidbits on social media or writing case studies about champions, sharing success stories is the best way to gain external validation and buyer influence.
3) FOMO-based: I didn't know I had this need, but now that I do – how do I get it?
FOMO can drive 69% of purchase decisions, especially when it's directly from peers! (This is even better for B2C industries: 60% of B2C buyers make purchases – mostly within 24 hours after experiencing FOMO!!!)
A great example of this would be a B2B CMO talking to other CMOs and hearing about a new up and coming platform that they're all raving about. Even if the platform wasn't on their radar before, hearing about the success of a trusted peer can help them imagine what they could do with the same software – and start to worry about what they're missing out on. Gets the CMO thinking, "Would this platform also help me succeed in the same way? Or even better?…"
How to Position Content for FOMO-buyers: Others are using our solution and finding success in hitting their goals. Here's how they're succeeding with us..
FOMO automatically creates the sense of urgency. However, there is a "skipped" stage: the research stage as buyers are introduced by other peers. Very typical behaviour in the new buyer's journey however, it is a marketer's role to be there at every stage providing education and direction.
Content targeting FOMO buyers must educate newcomers – answering ALL buyers' questions and uncertainties to help buyers make an educated purchase decision. And ultimately provide proof that your solution is the "right" choice.
Though these are different catalysts that might start a B2B buyer's purchasing journey, there is one common underlying reason for the start of their process: they're all looking for guidance to improve their day-to-day and answers from experts for better way they might have not been aware of.
---
Increase your leads today.
Create engaging content. How? We've got you covered. With our tips and tricks, elevate your content game and strategy to win over leads.