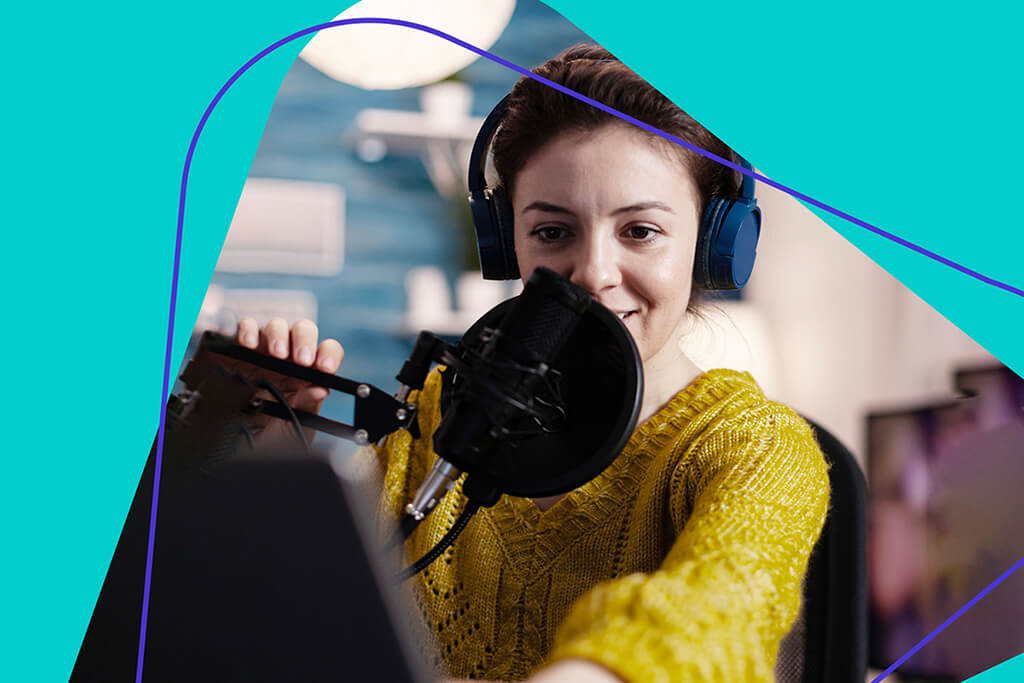 Going digital is a top priority for many businesses. Even before the disruption of the COVID-19 pandemic, there was a pressing need to transform. 
One of the biggest trends has been a shift to the use of video. This includes video marketing and sales collateral. But it also means using video to empower employees to succeed in a remote workplace. 
In this article, we'll look at the three most impactful video use cases. You'll learn why video should be central to your business strategy in 2022. 
How Video Marketing Boosts Reach and Engagement
With a drop in offline opportunities, video marketing is increasingly important for B2B marketers. In 2021, 86% of businesses used video as a marketing tool, with 93% saying it was an important part of their strategy. 
Video is an engaging and versatile format for increasing brand awareness. You can use video content on your social channels, website, and in your paid media campaigns. 
In 2021, video ad spend totaled $81.9 billion, a 12% increase on 2020. 
There's also an opportunity to build authentic connections with prospects with thought leadership content. 
You can encourage your internal thought leaders to create video content and contribute to your brand story. Sharing their insights and experiences can help prospects understand who you are and what you do. 
Siemens does a great job of bringing internal experts and executives into the content creation process.
When prospects are ready to take the next step, they are already aware of your brand and what you have to offer. 
Another way B2B marketers are using video to boost engagement is by repurposing existing content. For example, you can get more shelf life from your content and reach new audiences by repurposing blog posts and whitepapers into short, snappy videos. 
Neil Patel is an excellent example of how content repurposing can increase reach and website traffic. 
Using video can make your content more digestible and help you stand out from your competitors across your marketing channels.
How Video Helps Sales Teams Close Deals
Video content is much more than a tool to increase brand awareness. It plays a vital role throughout the sales funnel. According to Marketing Profs, 70% of marketers say video converts better than any other medium.
You can use video to help prospects navigate the decision-making process. Video testimonials, case studies, and product demos can all be powerful assets for your sales team. 
SaaS company Semrush uses video testimonials across its website, social channels, and paid media campaigns.
When a Harvard Business School team analyzed 34 million content interactions, they discovered that B2B buyers are most influenced by how others use a product or service. Decision-makers want to see how your company has helped others and the tangible outcomes they achieved.
This is why video case studies and testimonials are so powerful. You can show how your business has helped your existing customers achieve their goals. It's also easier for prospects to identify with the customer in a video case study. 
A concise and shareable video case study is the perfect content format for B2B sales. Business buyers need to justify purchases to superiors. A short video can easily be shared with the C-Suite to support a purchasing decision. 
How Video Helps Your Internal Team Be More Productive
With the "Great Resignation" impacting companies worldwide, it's more important than ever to engage and inspire employees. Video can play a crucial role for businesses looking to retain and grow their teams in 2022.
Clothing company H&M is an excellent example of how video can be a powerful tool for communicating your company's values to new hires and team members.
Video has also been a vital tool for internal communication throughout the pandemic. When in-person communication is not possible, video is the best alternative. 
Alongside video calls, explainer videos can be a great way to communicate a message. Instead of long email chains, a short video can convey what needs to be said for efficient collaboration. 
With remote working becoming part of the new normal, supporting employee well-being is also a significant challenge. Remote workers experience unique challenges, including loneliness and lack of motivation.
An effective internal communications strategy needs to address these challenges. Video is the best way to help remote employees to feel connected with colleagues. It can also help to foster a sense of purpose and camaraderie.
You can use video messages and live-streaming to let team members know how you value their contributions. For example, department-wide video calls and internal videos are a great way to highlight team member achievements and show recognition. 
With the disruption and pressures of the pandemic, Frasers Hospitality wanted to show recognition and thank staff for their efforts. The company created staff appreciation videos, including messages from grateful guests. Video is a much more dynamic and emotive way to deliver these types of internal communications. 
Making Video Part of Your Growth Strategy in 2022
Since the start of the COVID-19 pandemic, businesses have been racing to embrace digital. Video is a big part of that transformation. 
You can use video to increase brand awareness and boost engagement across your marketing channels. It helps prospects overcome barriers to purchase and provides sales teams with the assets they need to close deals. With pandemic restrictions and remote working, video is a powerful tool for internal communications. 
It's also easier than ever to get started. 
You don't have to pay expensive ad agency fees or wait weeks for video assets to be ready to publish. Instead, you can bring video production in-house and build your internal capabilities.
Lumen5 is an easy-to-use video creation tool trusted by enterprises around the world. Request a free demo to see how Lumen5 can help your teams in 2022.