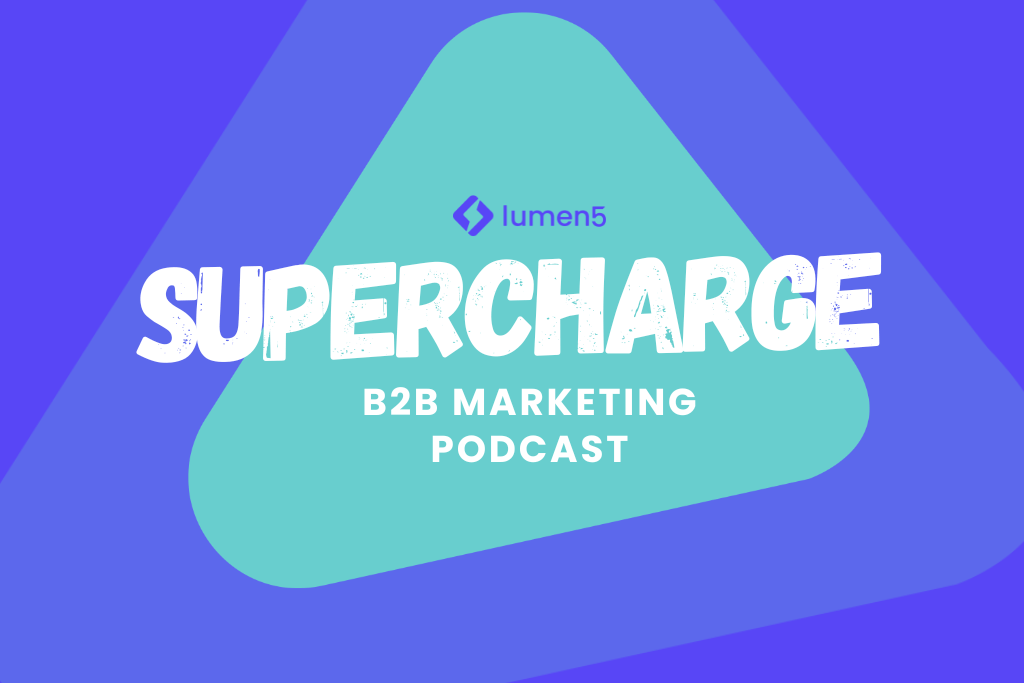 In the world of B2B marketing, standing out from the crowd can be tough. Connecting to your audience is crucial, and building strategies that drive that is the key to success. 74% of podcast listeners tune in to learn new things, while others listen regularly for entertainment, to keep up to date, to relax, and for inspiration. But why not be entertained AND learn?
Over 70% of B2B decision makers say that less than half of the thought leadership they consume provides valuable insights. Enter Supercharge Marketing, a podcast for B2B marketers that believe in the power of brand, storytelling, and thought leadership to drive pipeline and conversions. Featuring no B.S. conversations with forward-thinking marketers who are moving towards the future of marketing, this marketing podcast will leave you feeling inspired and ready to amplify your marketing strategy.
As we prepare the finishing touches on some new and sparkling episodes, we've picked some of our top podcast picks from previous episodes, to get you hyped and ready for what's to come: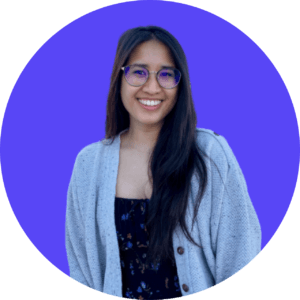 There are multiple social networks and each channel is unique in how that audience likes to consume information. What I've seen a lot of these successful brands do is repurpose their content. The key message doesn't change. You're still coming up with your key points, your key thought leadership, and your key insights that you're putting out there in the world. But instead of just communicating that through written text in a blog format, you can repurpose that concept into an infographic, ebook, video, etc.

Mike Cheng, Founder & CEO of Lumen5
In this episode, Mike chats about how there's been a big shift in how people consume information. We've gone from people going to your website to companies being more active on social platforms, where their consumers are (ex: Instagram, TikTok, LinkedIn). What resonated with me most from this episode was that B2B marketing has become this two-way conversation. Consumers want to know about progress and values. Audience members want to be involved and B2B brands want the engagement. They want to engage in a way that lets them learn, evolve, and be apart of the growth of a company.
---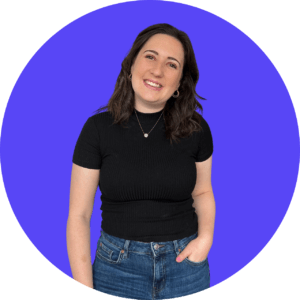 Good content takes the time to consider if it's unique and if it's adding to the conversation, or if it's just noise. It might take longer to get out the door, but it's going to have a larger impact down the road because content, at the end of the day, is not just about demand gen. It's about building your brand and having quality conversations. It's about looking at the bigger picture and making sure you're actually offering something unique.

Brooklin Nash, B2B Content Marketer & Strategist Consultant
Not only is Brooklin Nash super engaging, but he also shares some actionable takeaways around how to elevate your content game. Nowadays, thought leadership can often be used as just a buzzword, and I loved some of the examples Brooklin shared to avoid falling into the trap of just releasing invaluable content just for the sake of it. In today's saturated marketing world it's so important to build a transparent brand that consumers trust. Working with other departments outside of marketing can also provide insights into creating relevant and authentic content that will resonate and drive conversions.
---
It's not from a standpoint of 'how can we leverage these emotions and scam people into buying' – I just want to make sure that's understood. It's creating experiences and funnels and customer journeys that people are looking for, because so many times we're faced with a problem and we just can't find anyone to actually solve it for us because no one cares about us.

Talia Wolf, Founder and Chief Optimizer of GetUpLift
Definitely lots of food for thought! In this episode, Talia Wolf touches upon how we all have cognitive biases and psychological triggers which when triggered, cause emotional quick decisions. And only after making the decision, do we then rationalize later as a logical decision. From a B2B marketer perspective, we can create these experiences, journeys, and marketing funnels that customers are actively looking for. This is how brands can emotionally target customers with a great content marketing strategy. There is a science and an art to marketing. Emotional marketing is the key for companies to stand out and be emotional, making the customers the hero of their storytelling.
---
Today is a great day to learn something new
Let's learn, grow and thrive together! Pick your way to tune in:
Win a $100 gift card of your choice!
Share something you've learned from one of our episodes on LinkedIn and tag Lumen5 for a chance to win a $100 gift card! #SuperchargePodcast
Note: This competition closes on July 6th, 2022. The winner will be contacted directly.
Never miss an episode!
New episodes are on the way! Upcoming discussions include insights around scaling content, building a B2B influencer strategy, creative storytelling in digital marketing, and more.
Hit subscribe on wherever you listen to your podcasts, and follow Lumen5 on LinkedIn for future updates! #SuperchargePodcast