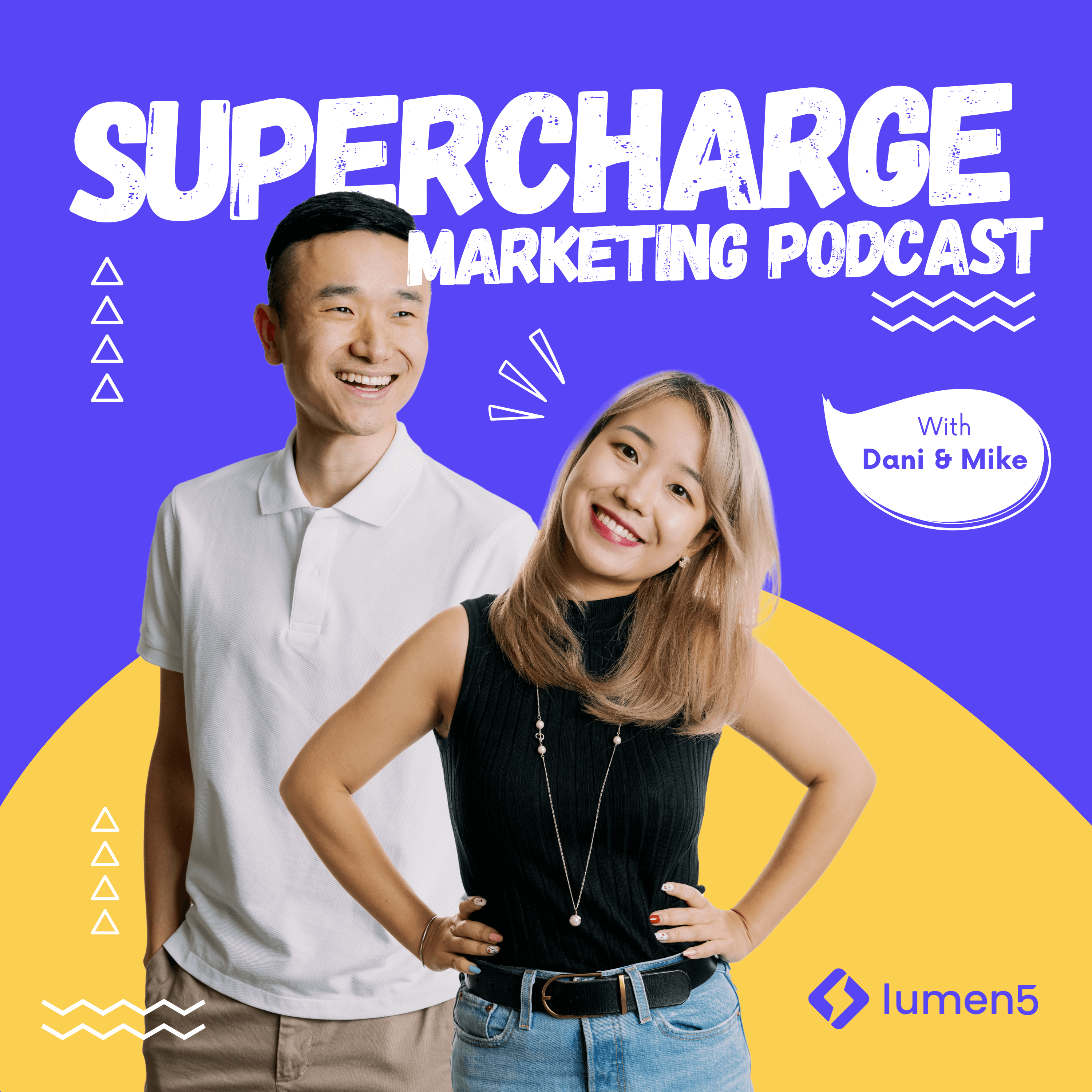 We have an exciting announcement to make – Lumen5 has officially launched our very own B2B marketing podcast – Supercharge Marketing!
About the Podcast: 
The Supercharge Marketing podcast is for B2B marketers that believe in the power of brand, storytelling, and thought leadership, who wish to learn from the best marketing leaders in the industry who dare to do things differently.
This podcast features conversations with forward-thinking marketers who are moving towards the future of marketing, where they are embracing the new social landscape, ideas, and technology.
Within this launch, we've released three initial episodes, including:
👉 Why the Future of Content Marketing is Now Video ft. Mike Cheng, CEO & Cofounder of Lumen5
👉 SEO's Role in The Era of Thought Leadership ft. Bernard Huang, CEO of Clearscope.io  
👉 How We Launched 2000+ Person Virtual Summit for the First Time ft. Mark Huber, Director of Growth, Metadata.io
Check out the First Three Episodes Here:
To give back to our amazing community of users and supporters, we decided to also host a giveaway to kick off this exciting initiative.
If you subscribe to the podcast and leave a review, three lucky winners will win a creator's package of a Logitech HD webcam and a microphone & stand kit (valued at $350). 
3 Steps to Win: 
Subscribe to Supercharge Marketing
Share a few thoughts on your favourite episode on your preferred social media channel and tag us @lumen5, using the hashtag #SuperChargeMarketing
You're entered to win! Winners will be notified via PM.
Contest ends January 16th, 2022 at 6pm PST. 
Like the podcast? Please consider giving us a 5-star review on iTunes here.
P.S. Have a guest to suggest for the podcast? Email [email protected] with the subject line "Guest Suggestion" and we'll get back to you.