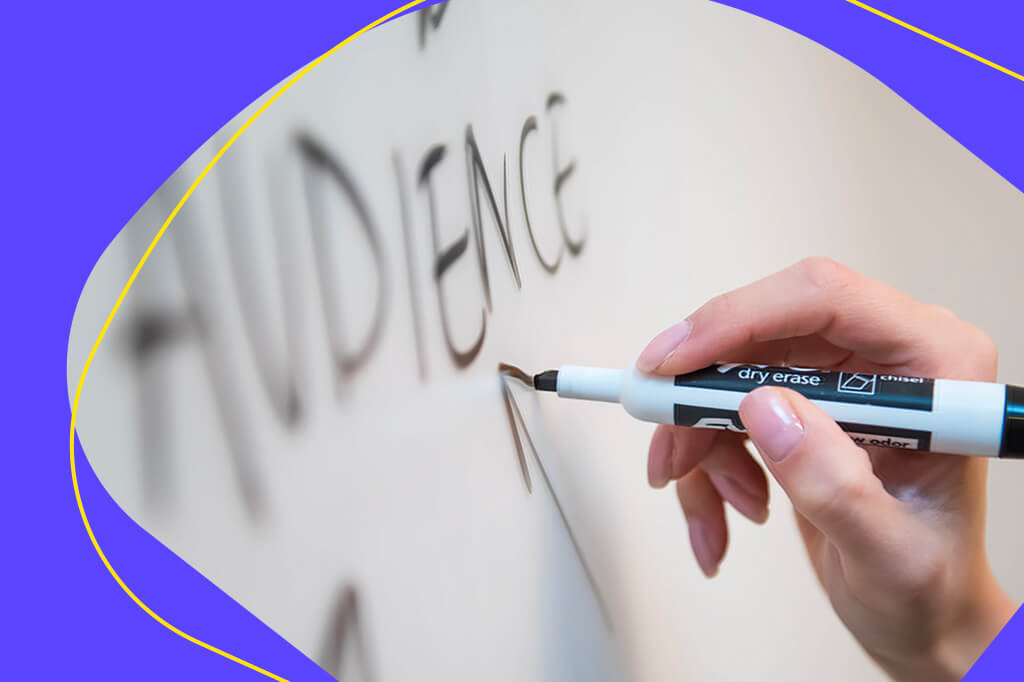 Video marketing is the go-to strategy for smart marketers who want to increase their brand awareness, generate leads, and drive social media engagement. Video marketing is applicable across all marketing funnel stages, including post-sale, which makes the rich, multimedia format the perfect tool to add to your marketing strategy to help improve your conversion rates.
In this article, we'll discuss a handful of strategies that you can use to improve your conversion rates from video marketing. Let's dive in! 
What is a conversion?
A conversion is an action that a visitor takes on your website or during a campaign. The action could be anything from downloading a whitepaper, signing up for a free trial, ordering a product, or simply clicking a link that directs to a landing page, and this is known as a conversion. 
Conversion rates should be actively monitored, measured, and iterated upon to help grow a business. This is known as conversion rate optimization and applies to all different types of marketing, including video.
A/B test your video content
An A/B test (sometimes known as split testing or bucket testing) is a marketing tactic that shows a cohort two versions of the same thing (a control vs. a variant) to see which performs better. 
A/B testing is an important skill to learn as it's one of the most common forms of conversion rate optimization (CRO) and will help you increase your conversions and drive more sales, clicks, or sign-ups depending on your business goal.
In video marketing, there's a whole host of opportunities to A/B test your video content, drive higher conversion rates, and, most importantly, understand what works and what doesn't in your campaigns. 
For any test you perform, you need to have a hypothesis. This could be anything from using a human face as a thumbnail to make the video more relatable and increase play rate or using an upbeat audio track to increase video watch length. 
Thumbnails
Every marketing video should include a thumbnail as the main image. This media will be the first thing your audience sees before they click to play your video, so make sure you create a stellar first impression by using an image that stands out in a crowded newsfeed. 
Thumbnails are a great place to start A/B testing and see whether one image increases play rate more than another. For example, you could test your standard thumbnail image against a custom-made one and see which variant performs the best and enhances your conversion rate. 
Title
The title of your video is one of the most important attributes to get right. Along with the thumbnail, the title is one of the first elements your audience will see and determine the engagement rate of your video. The title will also impact how your audience searches for and views your video on social media and YouTube.
Test different titles and see which one drives the most engagement. This will show you which title resonates with your audience the most and help to increase conversion rates.
Length
In 2016, Microsoft measured the attention span of Canadian media consumption and found that the average attention span is eight seconds. This means that you have to hook in your audience in the open segment of your video. However, this doesn't mean that you can't test the length of your video marketing campaigns. 
Performing an A/B test on your videos will allow you to understand which length resonates with your audience. You can measure this by analyzing watch time (or audience retention on YouTube).
Audio
It's well known that music influences buying behavior in-store, so the audio track that you select for your video is likely to impact your audience's purchase decision online too. 

Test different royalty-free audio tracks on your video and measure whether your audience engaged more or less frequently. On a Lumen5 Premium, Business, or Enterprise plan, you can upload your audio clips to videos, helping you to establish brand awareness and provide your audience with instant brand recognition.
Voiceover
Adding a voiceover to your video is a fantastic way to personalize your marketing message and stand out in a crowded newsfeed. Test your video content with or without a voiceover and see which version acquires the highest engagement levels.
Personalize and humanize your video content
When making a purchase decision in B2B SaaS, your audience can't physically access the product. You can't touch it, smell it, or feel it. This is why B2B marketers have to work even harder to earn audience trust. And one way to do this is by using human images in your video campaigns.
Leverage the magic of human emotion and use images of humans smiling, feeling good, and displaying positive energy as the thumbnail of your video. You could even perform a multi-variant A/B test with various images to see which one drives the most engagement.
Personalizing your video content doesn't stop at displaying human imagery. Engage your prospects with a video email marketing campaign. According to Sendspark, email marketing A/B tests have shown that videos in email can increase email click-through rates by 40% and revenue attributed to email campaigns by 190%.
Adding a transcript to your video (especially if it's on a landing page) is another way to increase conversion rates. Google currently can't crawl video content and understand the context and message of your video. So adding a transcript is a fail-safe way to optimize your campaign for SEO, improve your organic performance, and impact your conversions. 
Test video placement
We know that landing pages that contain videos increase conversion rates by X percent, but have you thought about testing video placement even further?
Video placement on a landing page mattress. A study by Wistia of 95,000 web pages with video found that when a visitor scrolls further down a page, the likelihood of them pressing play decreases, impacting your play rate. For example, placing your video above the fold resulted in a 56% play rate, whereas embedding a video below the fold resulted in a 27% play rate.
Embed your video content as close to the top of your landing page as you can. You could also A/B test the placement to analyze where specifically drives the conversions. 
The same study also looked at video size and found that the dimensions of your video can impact your conversions. Wista found that the "sweet spot" size for maximum play rate is between 401 and 600 pixels. Again, you can perform A/B tests on video sizing to see what works best for your conversion rate. 
Measure the right metrics 
There isn't much point in strategizing a video marketing campaign without having metrics to measure. Analyzing your video's performance will help you understand what works and what hasn't so you can iterate and see more success next time. 
In video marketing, there's a whole host of metrics you can measure. Depending on the original goal of your video, you might want to analyze the following metrics: 
View count. What was the reach of your video? 
Engagement rates. Did your campaign resonate with the intended audience?
Play rate. How relevant was your campaign? 
Watch rate. Did your viewers watch the whole of your video? Where did drop-offs occur? 
Click-through rate. Did your viewer take the intended action? 
Is your in-house team taking too long to produce video content? Outsourcing videos proving too costly? Sign up to Lumen5 and create thumb-stopping marketing videos for your campaigns in minutes.