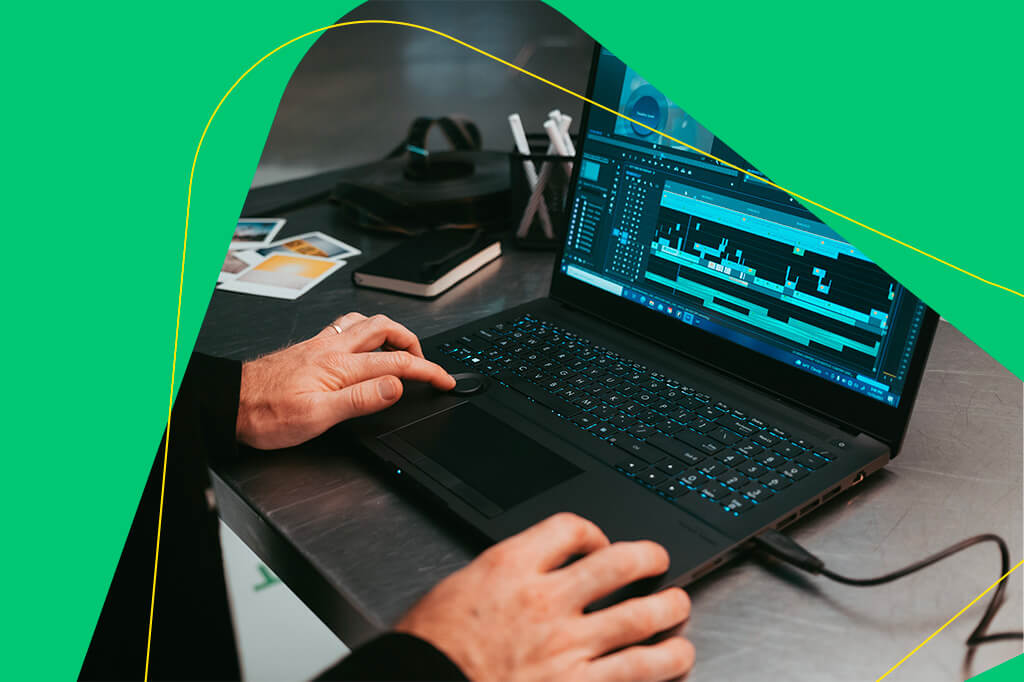 Are you ready to become a master of video editing basics in the next ten minutes? You don't need to invest in fancy software or editing suites to become a video editor — beginner's video editing focuses on creating a simple, frame-by-frame video to use across all areas of marketing.
Learn to conquer the basics of video editing, and you'll soon find the skill becomes an essential weapon in your arsenal as more brands realize the power and benefits of creating video marketing content.
Nail down a few video editing basics, and the rest will come along naturally.
In this article, we'll discuss how to plan for a video edit, the types of audio tracks to look out for, and how to optimize your video for further success. But, first, let's dive into video editing 101. 
What is video editing?
Whether you're using the latest Adobe Suite, Final Cut Pro, or an online video editor, video editing is the arrangement of media assets to tell a story, share a message, and communicate with an audience. The process of video editing creates an end product to distribute amongst your target audience.
In marketing, video editing skill applies to many different disciplines, including PPC, SEO, content marketing, performance marketing, product marketing, influencer marketing, and email marketing. This is because video is the ideal format for hitting all stages of the customer journey and marketing funnel.
Plan and then plan some more
The first step in producing any successful marketing video is to plan what you want your video to do. For example, perhaps you're creating a top-of-funnel brand awareness video that generates buzz around your product or service? Or a button-of-funnel video that compares your product to another? 
Setting goals will help keep your video and the editing process on track. Goals need to be SMART — specific, measurable, attainable, relevant, and time-based. For example, you're a marketing manager for a technology company, and your boss needs you to create a video that breaks down a whitepaper they've written.

Specific

. Create a thought-leadership video from our recently published whitepaper "How to Maximize Your Revenue with CRO", and publish it across key social channels

Measurable

. The campaign will increase social media engagement across all main channels by 15% 

Attainable.

We'll accomplish this by using an online video editor to create and edit the video quickly

Relevant.

The goal is relevant to our overarching marketing objective to drive higher engagement rates on company social channels

Timely.

We'll be producing this asset in-house across the second week of Q2
Goal setting gives you a good framework and foundation before diving into the video editing process.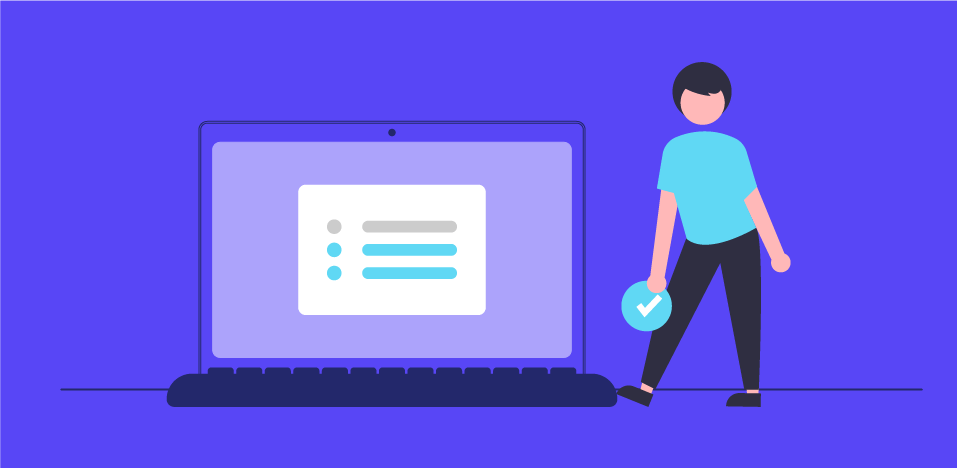 High-quality images win every time
With the rise and power of digital technology over the past few years, your audience will instantly notice the difference between a low-resolution image vs. a high-resolution image, putting your brand credibility at risk.
The resolution for your images will need to be: 
Square aspect ratio (1:1), 1080x1080p resolution

Landscape aspect ratio (16:9), 1920x1080p resolution
If possible, plan your images before you begin the video editing process — there's nothing worse than surfacing a fantastic idea only to find that the resolution isn't up to scratch. Tools such as Photoshop will help you resize and change the resolution, but they can be expensive. 
Images help to tell a story, so choose visuals that match your video's tone. For example, if you want to convey emotion on a dramatic level, select images that emulate that feeling. 
On a Lumen5 Business Plan, our extensive Shutterstock library is available for you to browse so that you can add high-quality images to your video marketing assets quickly and easily.
Understand your brand and know your colors
What's the first color that springs to mind when you think of Coca-Cola? Red. And not just any ol' red. Coca-Cola red. 
The world-famous brand uses its iconic red color across all its products and marketing, including packaging, television ads, digital ads, magazine ads, and websites. They own the famous "Coke red" color, and this consistency ensures that everyone around the globe instantly makes the connection between Coke red and their product. 
You need to think similarly when using color in your video. What are your brand colors? How can you use these for brand recognition in your video marketing campaign? Check in with your design team to access your brand guidelines and apply these to your marketing video.
Understanding the basics of color theory
Mastering the basics of video editing means understanding the basics of color theory. Color is one of the easiest ways to evoke emotion and feeling in your video. It's well known that red is synonymous with passion, anger, and love, but other colors can help convey different feelings.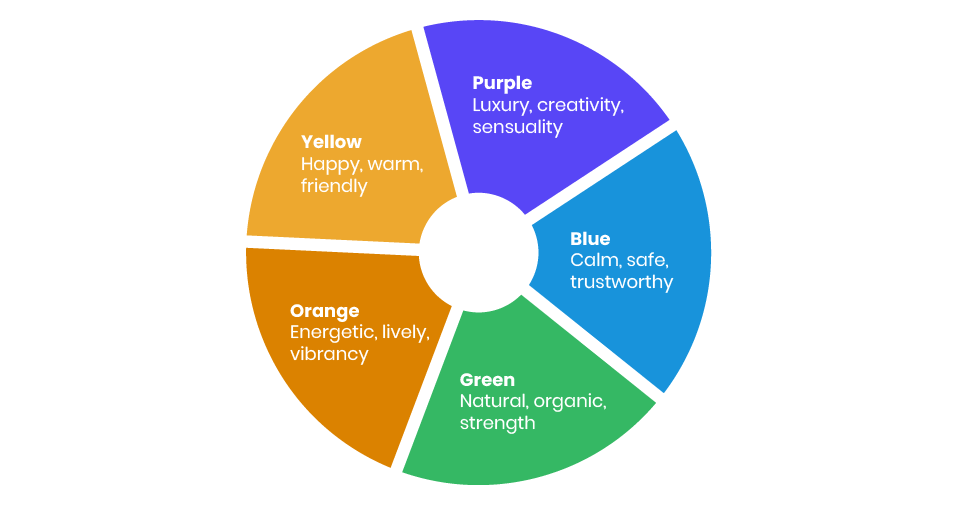 Make sure you have good contrast between your colors. Select an accent color that will help to make elements of your video pop. The best accent color is always complimentary and usually far away from the original color on the color wheel. This means your eyes will automatically get drawn to the accent.
When you're making a video, there are three central color systems that you need to be aware of. 
HEX
HEX, which stands for hexadecimal, is the standard way of managing colors online — whether that's a website, a video, or design work. HEX uses a combination of numbers and letters to represent a color. For example, the HEX code for red is #FF0000. 
RGB
RGB (which stands for red, green, blue) colors are used for electronic displays, including television, tablets, and phones. RGB color is essentially the same as a HEX color, except RGB allows you to control things like opacity. An example of an RGB for the color red is 255,0,0. 
CMYK 
CMYK stands for cyan, magenta, yellow, and black and is more common across print media. However, as video creation is (mostly!) digital, it's right to assume that you won't need to worry too much about the CMYK color system.
HEX is the most straightforward color system to use when producing video content. At Lumen5, video creators on a Premium, Business, or Enterprise Plan can upload their company's HEX colors to ensure their video content matches their brand palate.
Support your message with audio
Choose an audio track that supports your message. If your video is somber and serious, select music that's more downbeat and representative of that emotion. Alternatively, if your video carries an uplifting message, choose music that's more upbeat and happy. 
Adding music and audio tracks during the video editing process can quickly elevate your video. However, the music should never distract the audience from the visual content. You want the background music to compliment the video — not take away from the messaging.
If you're sharing your videos on social media or video hosting platforms, for example, YouTube or Wistia, consider copyright implications. Always use royalty-free music and audio tracks. With Lumen5, our video creation software comes with a range of audio files that will help convey a whole range of emotions. Not your jam? Our Business or Enterprise Plan will allow you to upload your audio tracks to your masterpiece. 
6. Optimize your video
Including a call to action (CTA) in your video is an easy way to drive your audience to take the next step in their buyer's journey. The CTA should be placed throughout your video (remember, not everyone will be watching until the end!) and align with the goal of your video. For example, you could ask your audience to sign up for a webinar, download a whitepaper, or simply click a link that directs the audience to a landing page. 
The best way to understand whether your marketing video has been a success is to measure the performance. Looking at insights is the best way to know if your video content engaged your audience and is aligned with your goals. Measuring the success of your campaign will also help you base the direction of your future video marketing strategy on fact, not fiction. 
Analyze metrics such as play rate, engagement, watch time, and click-through rate to get a snapshot of how well your video performed out in the wild. 
Now that you've conquered the basics of video editing, it's time for your video marketing game to shine. Sign up to Lumen5 to make thumb-stopping videos for your campaigns.