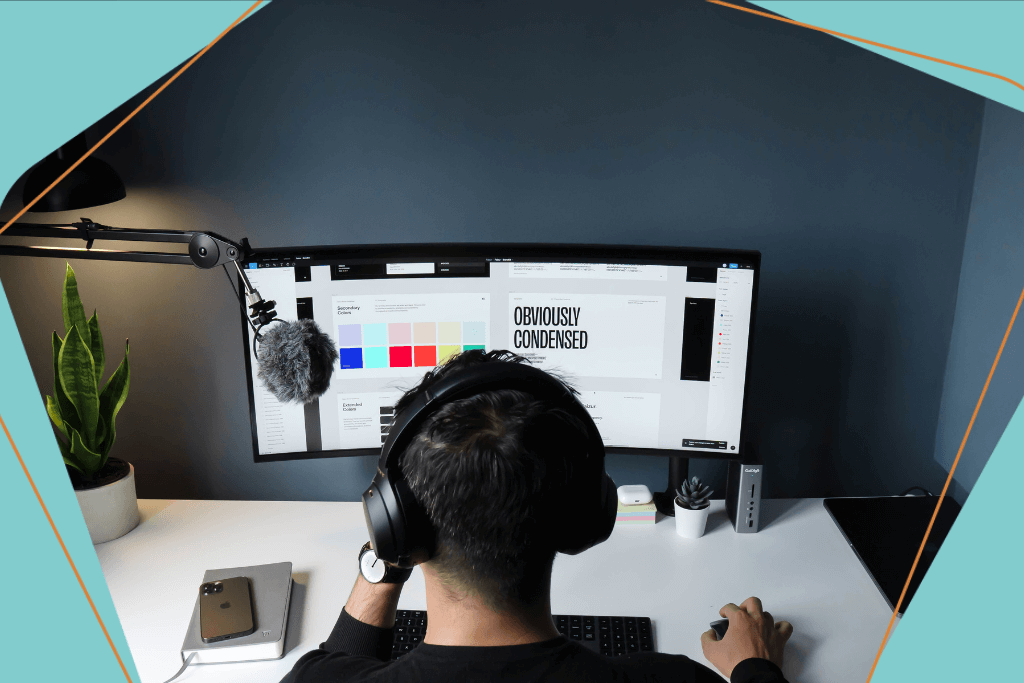 According to the B2B institute, 71% of B2B videos score a 1 on a 1-5 scale of creative effectiveness. Almost 50% of B2B decision makers find B2B ads boring… SNOOZE ALERT. 😴🥱
Does that mean B2B marketing is boring? No, but our approach to creativity is.
The Buyer Experience in a Video
What is the Peak-End Rule?
A psychological heuristic in which people judge an experience largely based on how they felt at its peak.. and at its end, rather than based on the total sum or average of every moment of the experience.

Daniel Kahneman, Nobel Prize Winner
The peak-end rule describes the journey that people remember based on the overall emotional experience. Some moments carry more weight than others AKA the peak and the end. And our brain uses that as a shortcut to dictate how we remember the experience – not just for the short term, but the long-term.
For example, a day at Disneyland – the most magical place on earth. There are the lull points, such as the heat, the long ride lines, and the feeling of hunger/fatigue that hit. But there are multiple peaks during the Disney experience – your favourite characters are wandering around the park, the awesome live-action shows, the parades – and of course, the massive chicken leg to fill you up. These make you almost forget or "excuse" the low points. And ultimately, Disney ends your experience on a high – the fireworks that set off your end of the magical Disney experience.
This same rule can be applied when creating videos, especially in B2B. We must curate the journey that we'd like to take potential buyer's on. What emotions should our video evoke? How should our video make our viewers feel? What is the emotional experience our video wants to curate and convey?
And when considering that 69% of marketing leaders believe that B2B purchasing decisions are as emotionally driven as B2C purchasing decisions, creating memorable emotional peaks is crucial!
Every decision we make in life is based on emotion.. We all make emotional decisions and then try to justify them later.

Talia Wolf, CEO and Founder of GetUpLift
The Execution of Creative Branding
However, execution and balance are of utmost importance. If there is no emotional connection, the video may not be remembered and harder to recall. And if there is a lack of creative branding, though there may be an emotional connection, the brand is lost as the emotions are not associate with the brand.
Creative Branding is the balance of using brand elements to introduce your brand early enough, often enough, and creatively enough, while using creative elements that create peak emotional moment that pull audiences in and captivate their attention.
In a study according to Affectiva, brands who created multiple emotional peaks have a 32% chance (3 times higher than the control group) of brand recall and brands who created an end emotional peak have a 21% chance (2 times higher) of brand recall from audiences.
If you have the luxury of creating a 1 or 2 minute B2B video and can create multiple emotional peaks, your brand is then 3x as likely to be recalled!
Finding that perfect balance authentically creates emotional connections, while converting customers. And great creative branding is rewarded with even greater awareness and consideration. Brands who harnessed the power of emotion, on average, gained 198x more followers on LinkedIn than other companies. And brands with creatively crafted videos were rewarded with 10-20x more sales. Sounds crazy, but it's not absurd considering the above!
3 Creatively Branded Video Examples:
1. Coca-Cola: Polar Bear & Puffin
In this specific video, Coca Cola introduces their brand early enough, often enough, and creatively enough, while evoking multiple emotional peaks. Without screaming the coca cola logo, they show off their branded product and a problem. How will the puffin open this Coca Cola drink it so desperately wants to drink? In comes their iconic polar bear, offering not only a solution – but the best perks of drinking Coca Cola: sharing it with others. What a triumphant ending and a perfect way to tie all the emotions back into Coca-Cola's tagline: Open Happiness. (This has now been rebranded to: Taste the Feeling).
2. Slack: "So Yeah, We Tried Slack…"
Slack does an amazing job with this Office-like shot video/documentary. And maybe you don't need to do it as straight-forward as Slack, but the humour here works SO well.
Not only do they incorporate creative elements like everyday characters and everyday settings, but also state everyday problems. And with everyday problems, we (the intended audience) feel many different emotional peaks throughout – excitement, FOMO, frustration, relief – you name it. They make their customers the HERO of their video – you almost forget it's a B2B video the way Slack incorporates their branding so subtly and effortlessly.
3. Logitech: Feel the Moment
According to the B2B Institute, one element that NEEDS to be in any B2B video is fast-cut scenes. Not only do they keep viewers engaged and on the edge of their seat, but also branding can be inserted creatively without being intrusive in any way. Logitech's Feel the Moment includes fast-cut scenes which include stream-like, dreamy abstract images along with their snapshots of their products (keyboards, mouse, monitors, etc.).
A super cool way to brand a product that has been pre-conceived or known as bulky and rigid, Logitech makes audiences re-imagine it as the opposite: smooth, dreamy, light, higher quality. And ultimately, audiences associate these feelings directly to the brand and product – or even to how much their work day will be improved with better quality hardware.
Your branding should be creative and your creative should be branded. Without any emotional connection, viewers don't resonate with your message. And thus, B2B brands are less likely to hold the attention of their intended audience. And without any brand elements, audiences fail to recognize and remember your brand despite holding their attention. Incorporating creative elements along with frequent brand elements makes your brand recognizable, along with memorable.
---
What are common mistakes brands make? How can brands avoid them when creating a video?
---
Subscribe to learn about everything video.
We're here to help and would love to provide you with more video tips and tricks, while keeping you up to date with video marketing trends.
DON'T WORRY,
providing us with your email does not mean we will reach out.