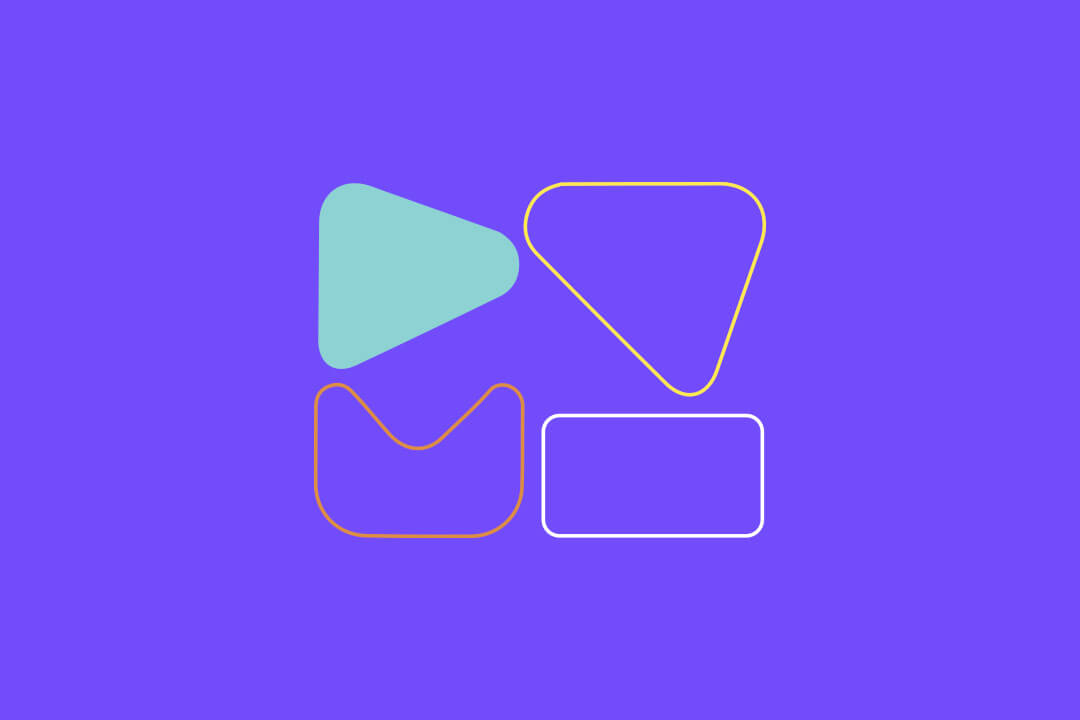 If you've ever worked on the content creation or production side, you probably understand that usually, the process of bringing a piece of content to life is pretty centralized. The entire job is dedicated to one person, or at the most, one team. 
Considering that technology was not as advanced a few years ago, it made sense for companies to rely on one team and medium for content production. But with the latest tools and increasing use of online software, it has become easier to decentralize content. This is also one of the reasons why we're seeing a rise of businesses using online tools to create content – it's easier, helps with faster delivery and you can decentralize content with faster production and efficiency. 
In fact, in 2020, 41% of businesses relied on using online tools to speed up their content creation process.
And this percentage is likely to increase because let's face it, content creation is not the same it used to be. Not only is it a vastly diverse field, but it also employs a plethora of different methods because today, the content a business creates isn't subjected to a single audience type or one platform.
Thanks to the unlimited amount of technological resources we have at our disposal, it would be counterintuitive if we were to focus on a singular route for content creation. It can slow your process and often fails to capture a wider audience and disrupts efficiency. More and more companies are beginning to realize this, and it's exactly why decentralization of content is on an all-time rise. 
What Does Decentralized Content Look Like?
Essentially, decentralization of content means dividing the production of content between multiple teams, sometimes even different agencies. The reasons behind this being considered a good strategy are multifold.
Bending the rules
The first (and perhaps the most prominent) characteristic of decentralized content is that it exacerbates your creative and innovative powers. When you're not limiting yourself to a single route, you're automatically opening yourself to a range of methods that can be employed to realize your vision, no matter how creative it is. Essentially, decentralization is equivalent to bending status quo rules and molding them in a way that brings your vision to life. 
Extending across a uni-dimension system
It allows your content to spread across the ecosystem in multiple ways. This does not just mean that your content is cut for different demographics, but it also means that it manifests its different forms, is conveyed on different platforms, and in general employs an expansive approach. 
Repurposing of content
Decentralization of content can also be perceived as an effort to use the same piece of content in different ways. While these ideas may not interconnect at first sight, when you think about it, it makes sense.
If you ensure that a single piece of content is used in as many ways as possible, you are actively working against the saturation of that piece of content. By editing the same content for multiple platforms, demographics, and purposes, you are decentralizing it. 
In short, decentralization of content is an unorthodox approach that challenges age-old norms of content saturation and launches the content production industry forward into a brighter (and more effective future!)
How to Decentralize your Content Production
Whether your business is planning to focus on written, graphic, or video content – you can make use of the decentralization approach to ensure that it actually contributes towards the overall success of your business strategy. 
Before we dive into ways you can decentralize each type of content, let's discuss what it really means. Essentially, by decentralizing your content you are implementing a model of content diversification.
Content diversification can be as easy as making a few tweaks to the format of your content to ensure that it is appealing to a larger number of people. 
To make things even easier for you, let's look at how you can decentralize each type of content.
Decentralizing Video Content
The first step when it comes to decentralizing video content is to make use of technology as best as you can to streamline and diversify your process. This is where software like Lumen5 comes in. It allows you to create videos in less time and also helps you to scatter the production process in a way that allows you to reap all the benefits of content decentralization. 
Specially built for B2B users, Lumen5 uses AI that automates the video creation workflow, allowing businesses to create content that is built for marketing channels, is creative, and can appeal to different demographics! 
Decentralizing Written Content
Here are a few things you can do (and should be doing) to ensure that the written assets you are producing are not saturated or unappealing to your audience:
Turn blog posts into videos.
Start a podcast to accompany your blog posts.
Connect your blog to your social media posts. 
Host blog-related webinars.
The more options you look into and integrate into your content strategy, the easier it will be for you to achieve utmost decentralization. Moreover, you can use online apps and software like Contently, Grammarly, and Hemingway, to get more space to elevate your written content and be incredibly creative with that.
Decentralizing Graphic Content
Graphic content is on the rise, and if your brand has been neglecting it, then this is your call to change that! Not only should you be producing stellar graphic content. But you should also aim to decentralize it as much as possible. 
Did you know that brain researchers found that people following directions with text and illustrations do 323% better than people following directions without illustrations? 
You can decentralize graphic content by combining it with existing written content. A great way to do this is by using a platform like Canva, which offers many features to help you turn your written content into graphics. 
Other apps like Infogram and Venngage can also be of use when it comes to making infographics. Infographics are an important aspect of any content strategy and hence, they make up an important part of the decentralization discussion.
Key Takeaway
As a B2B organization, it is not easy to elevate your strategy in a way that leaves your competitors biting the dust. In this regard, decentralizing your content can be the ultimate way forward! It will allow you to make an impact on the industry like never before. And for you to decentralize your content efficiently, you'll need powerful and game-changing online software like Lumen5 to automate your processes as much as you can – and give some more capacity to focus on creating content that's multifold for a wider audience.