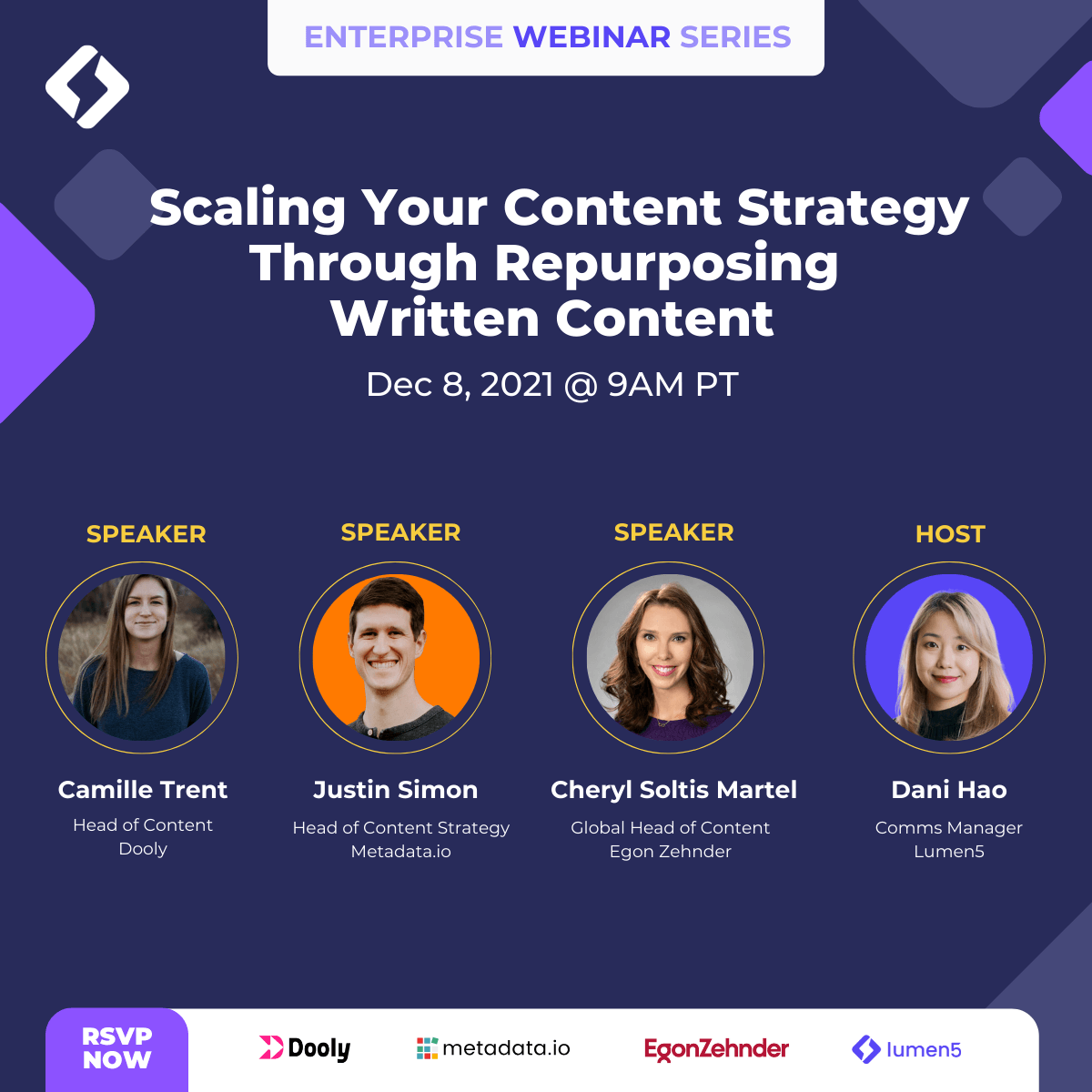 Reduce, reuse, recycle. We all know and love this phrase when protecting the planet.
But when it comes to protecting our sanity as marketers, we sometimes end up working harder and not smarter.
We spend hours researching, listening to customer calls, brainstorming, and eventually developing content to meet up with the team's demands; but it doesn't have to be this way.
Join us on Dec 8th at 9 am PST for a 1-hr panel session with top B2B content marketers from Metadata.io, Egon Zehnder, and Dooly on how they are scaling their content strategy through repurposing and how to set yourself up for success while winning back some hours in your day.
RSVP Now and Learn:

✅  How can you create a successful content strategy with limited resources and budget? 
✅  How you can get more from the content that you worked so hard to produce. 
✅  Tried and true examples of how other content marketing leaders have successfully repurposed their content to drive real results.
✅  How you can actually turn a blog post into a whitepaper, infographic, video, and more!

P.S. Upon registration, we'll also share some goodies with you and other tips and tricks to supercharge your content repurposing strategy, along with invites to future live events so you don't miss out!