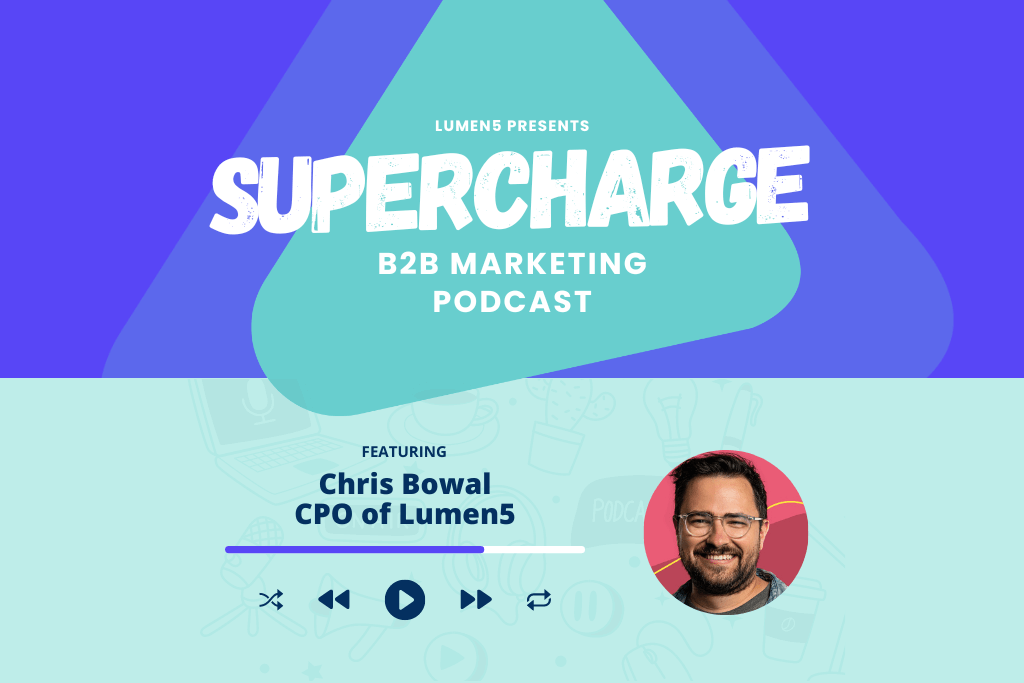 AI tools like ChatGPT exploded in popularity, but as the hype begins to fade, many B2B marketers are left wondering if it fits into their workflow–or if it needs to be used at all.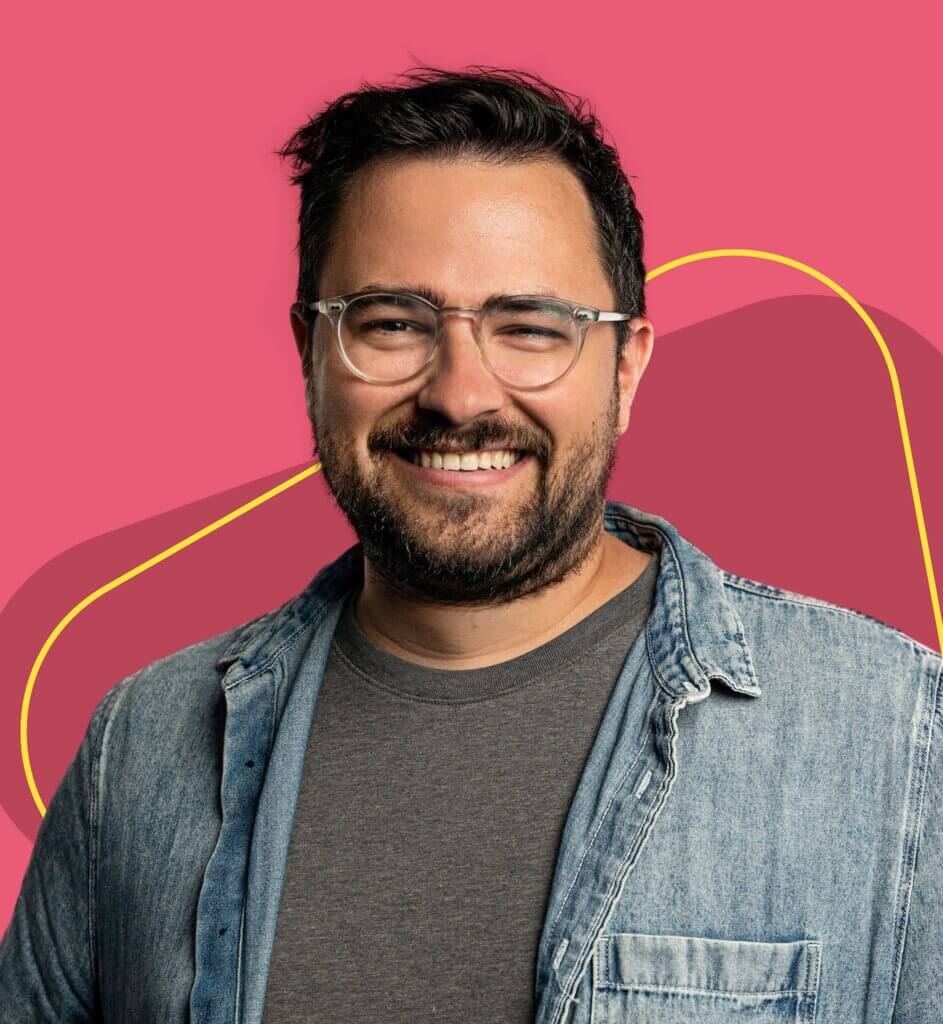 About Chris Bowal
Chris Bowal is the co-founder and Head of Product at Lumen5, where he focuses on how design, automation, and user experience can work together to create the next generation tools for video storytelling. He has led product teams tackling complex problems for over 10 years and enjoys out-of-the-box thinking. When not thinking about the future of video creation he enjoys beekeeping and Dungeons & Dragons.
The TLDR
The recent advancements in AI technology has opened up the commercialization of AI. With so many companies jumping on the ChatGPT bandwagon, many B2B marketers are wondering whether AI is just a trend – and whether it truly fits into their workflow at all.
The first step? Asking the right questions and looking at AI in the right light.
Where AI technology is like unbridled energy, the right AI tools can harness the potential of machine learning to boost and amplify the creative and strategic energies of marketing professionals.
Lumen5 co-founders Chris Bowal and Michael Cheng have been working on AI tools for businesses since 2017, and they dive into these new developments to help us understand the role that AI tools can play for forward-thinking marketers and companies.
What will you learn:
Key strategies behind utilizing AI tools
How to determine which AI assisted tools are right for you
What are the limitations of AI tools
How you should work with AI to form a beneficial partnership
Why should you care?
AI does not need to be "just a trend", but can truly fit in your workflow
AI needs brand guidelines and guardrails to work properly
AI & humans both have limits, but can support each other in quickly eliminating those limitations
AI tools can give marketers time to think more strategically
---
---
This episode of the Supercharge Marketing podcast is available to listen to on all main streaming platforms including Spotify, Apple Podcasts, Google Podcasts, Amazon Music and more. Listen here.
Enjoyed this conversation? New episode every 4 weeks!
Follow Lumen5 on LinkedIn for future updates or subscribe with the form below: